11 Tips for Staying Comfortable When Flying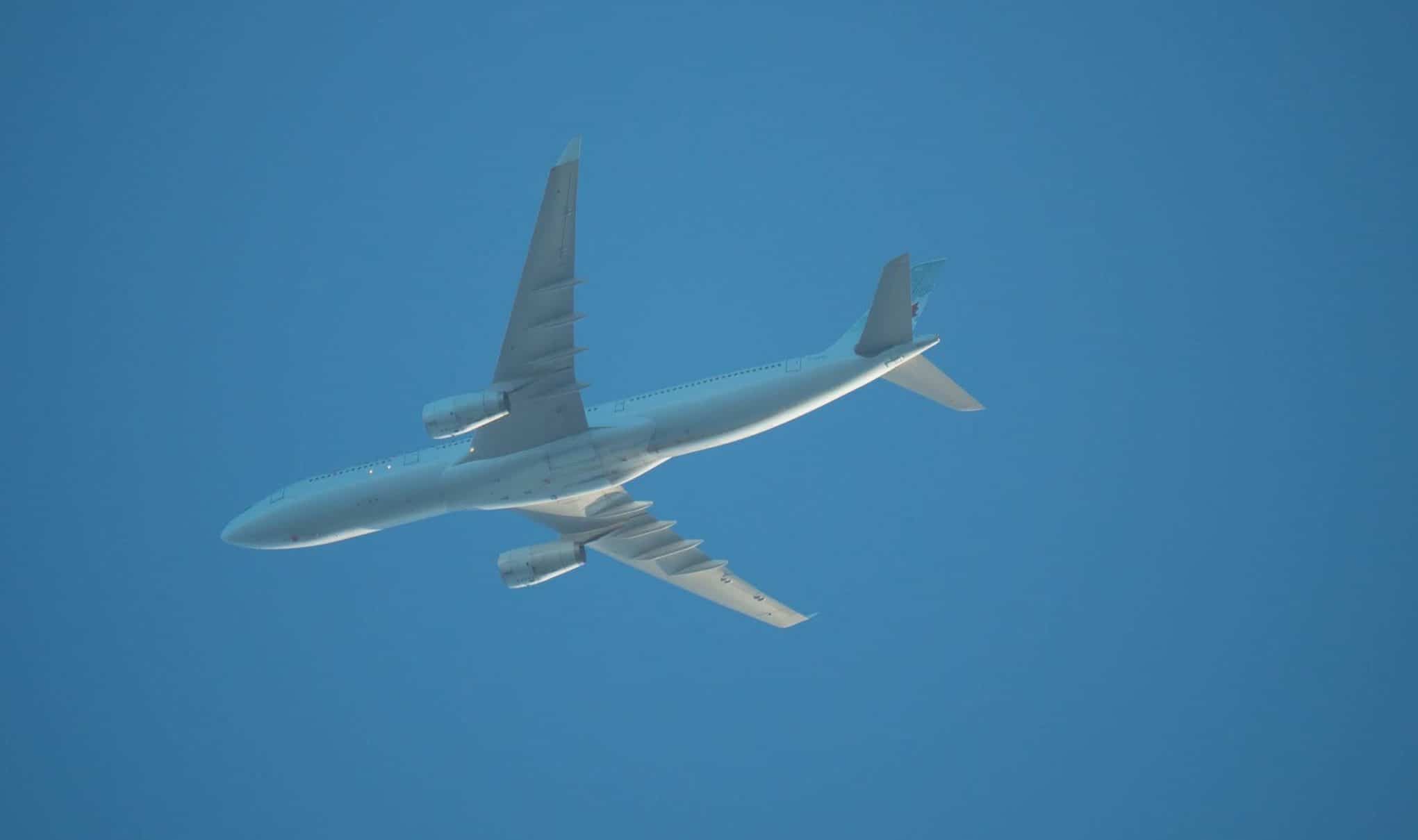 Flying can be a real drag. With delayed flights, early morning or late night takeoffs, and little to no perks from airlines these days, it is worth spending a bit of time preparing to make your journey that little bit more comfortable and pleasant you can avoid some of the worst aspects of getting on a plane.
The following are a few easy ways to improve your comfort level when you fly. Whether you are traveling on a budget or a higher-end airline, try out some of these tips to help make the best of your journey.
Comfortable Clothes
I'm a big believer in comfortable clothing all the time, not just when you are relaxing at home. So I feel like that increases tenfold when you are traveling.
Layers are usually a good idea to travel comfortably since a plane is almost always too hot or way too cold, so you can add and remove clothes as needed. Soft, breathable, stretchy loose-fitting clothes like sweatpants, hoodies, and soft cotton shirts and pants work well.  Avoid tight-fitting clothes or scratchy fabrics.
Elasticated waistbands are a good idea when you have to sit for a long time. The closest you can get to wearing pajamas without actually wearing pajamas is the goal.
If you love wearing comfy clothes but don't love the look of comfortable clothes, some people bring a change of comfy clothes to pop on when they are onboard to avoid looking like a slob during the rest of their journey.
Travel pants are worth checking out if you want comfy and functional pants for the rest of your trip. Travel wraps are also a great multi-functional piece worth investing in that you can wear as a scarf, use as a blanket on the flight, or fold up to make a supportive pillow.
Don't Forget About Your Feet
Keeping your feet comfy is also relatively important to ensuring more pleasant travel. High heels and big boots are best avoided. Slip-on shoes are ideal when you have to go through security. Once on the plane, you can take off your shoes and throw on some slippers or warm socks. Feet often swell on planes, so giving them a bit of space can help you stay comfy.
If you don't have slippers, thick socks are a good alternative that will keep your feet warm and cozy. They are also great if you were wearing sandals and your feet are getting cold on the flight. If you get up to walk around or go to the bathroom, make sure you put your shoes back on since planes aren't generally known for their cleanliness.
Give Yourself Lots of Time

This is a no-brainer, but give yourself plenty of time to get to the airport and check-in. This will help you stay calm and relaxed even if you run into trouble before getting to the departure gate.
One of the fastest ways to up your stress level is to cut things as close as possible. Make sure you check in before you head to the airport online before you head to the airport.
Yes, you will probably be waiting around the airport, but your stress and anxiety will be so much lower.
Hydrate!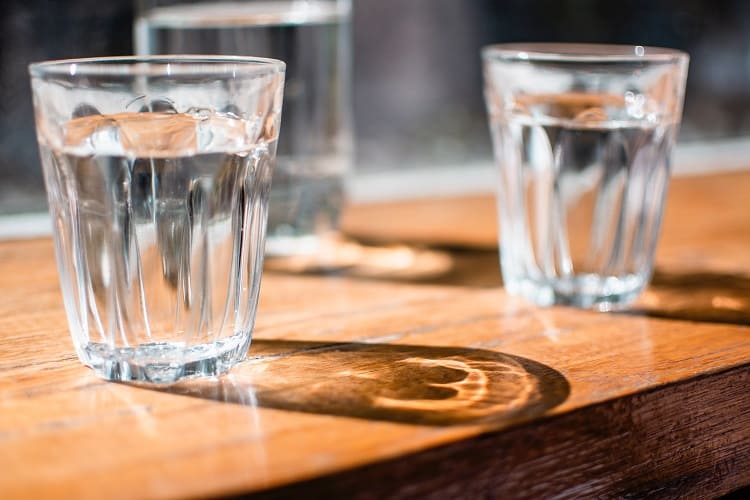 Most people know that planes' air is super dry. This is because it has much lower humidity levels than normal rooms. The lack of humidity means you will probably get thirsty, and your eyes and skin will become dry and uncomfortable.
Make sure you are well hydrated in the days leading up to getting on your flight, as well as when you are in the air.  If you can, avoid caffeine and alcohol and opt for water instead.
Get a Good Seat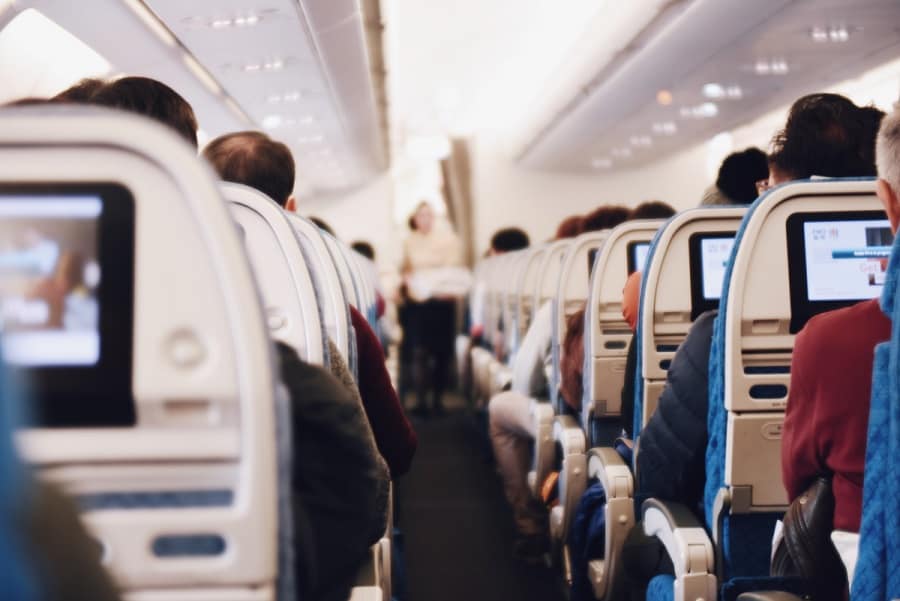 Everyone has their preference for which is the better seat, the window, or the isle. I can't imagine anyone would argue for the middle seat. If you have long legs, you may like the aisle so you can stretch out that little bit more, and you don't have to constantly ask your seatmates to move when you want to go to the restroom because you have been hydrating so much(see above).
The window makes a good option when you want to keep to yourself or want to sleep and aren't planning on getting up much or drinking a lot. Also, obviously, this is the better choice if you like to look out the window.
If you are worried about sound, the plane's front is generally quieter since the engines are located under the wings.
If you need that extra legroom, you probably already know the emergency exit rows are the way to go. The other seats worth trying to get are the 'bulkhead' rows, which are the ones right behind any separating walls. These are a good option if you get annoyed when people in rows ahead of you recline their seats.
Noise Cancelling Headphones
It is easy to forget just how noisy planes can be. The noise from the engines alone is pretty substantial. Add in noisy passengers; it can become pretty annoying. A simple fix is a pair of noise-canceling headphones that will let you tune out the sound around you so you can concentrate on relaxing or sleeping.
If you don't own noise-canceling headphones and don't want to invest in them, earplugs are an excellent inexpensive alternative.
DIY Amenity Kit
One of the best things about traveling in business or first class on long haul flights is when you get little amenity kits. An easy way to get that first-class feeling is to make your own little kits that you can pull out and make your seatmates jealous, and you will feel like a million bucks.
You can fill it with miniatures lip balm, face and hand cream, face wipes, facial mist, and eye drops to keep everything lubricated. Toothbrushes and toothpaste are also an excellent thing to put in your kit if you're flying overnight or on a long-haul trip. Cleaning your teeth will make a huge difference in how you feel.
In-flight Entertainment
Most of the in-flight entertainment is pretty good on many airlines, but don't make the mistake of relying on it. When you assume that you will be able to sit back and watch the inflight entertainment to your heart's content, it can be hugely disappointing when you realize there is no inflight entertainment, or you have to pay a fee to access it or the inflight entertainment system isn't working.
Just to be on the safe side, make sure you have a backup and download any tv or movies to your own devices before you travel and binge-watch the flight away. Also, make sure all of your devices are fully charged.
Bring Your Own Food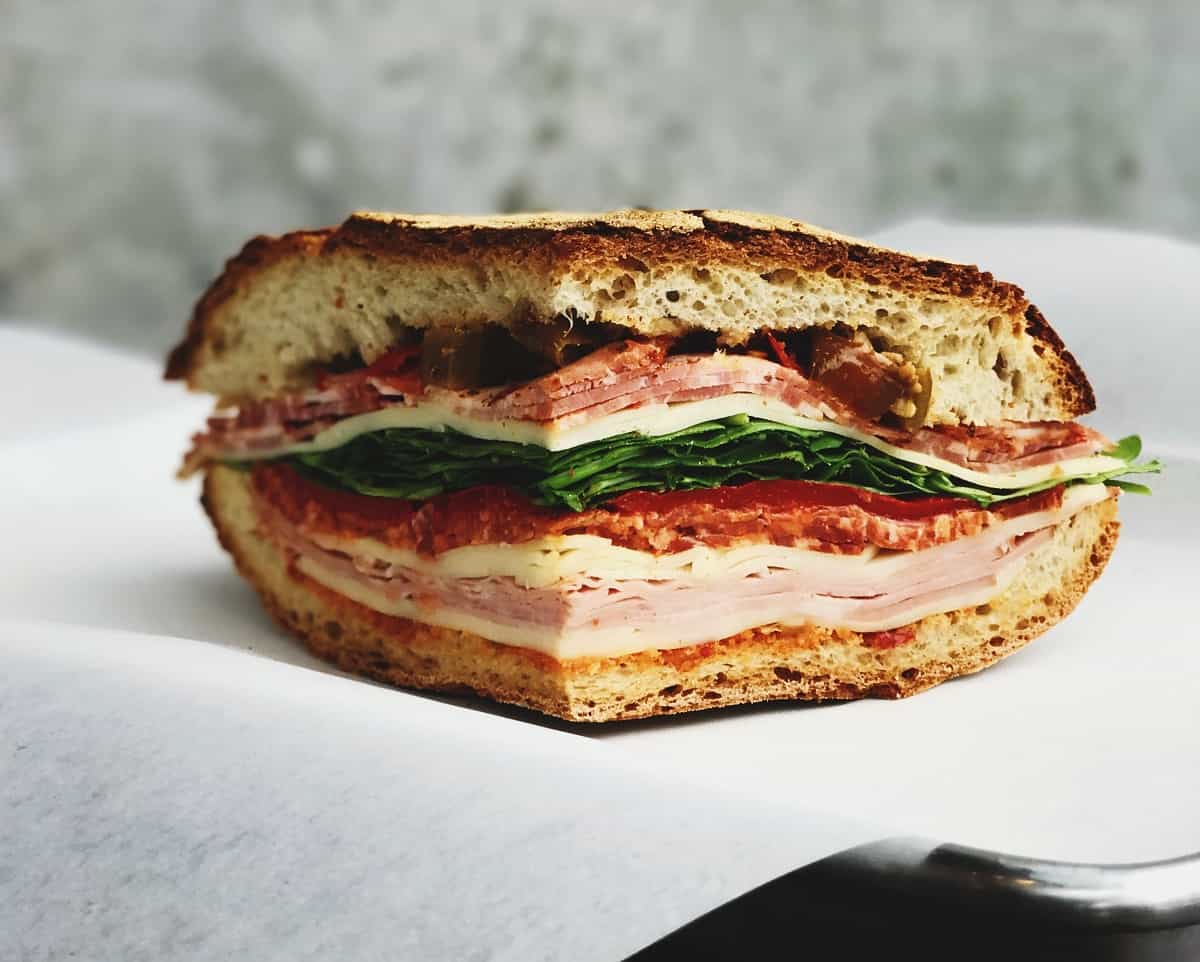 You also can't rely on getting access to food when you fly. With cutbacks, most plane food is pretty terrible, and there are often unforeseen things that can happen when you fly that leave you hungry.
Delays are one thing you can run into or getting stuck on a runway, unable to get off the plane. The other thing that can happen on budget airlines is they run out of food, even the stuff they are selling, so when the flight attendant gets to you, they have run out of whatever it was that you wanted to buy.
It is easy to bring your own food like a sandwich, granola bars, nuts, maybe some cut-up vegetables as a backup, or just a tasty snack to keep your belly full.
If you don't feel like packing your own food, most departure areas have tonnes of food options to purchase that you bring on the flight and have yourself a nice little meal.
Travel Pillows
Most airlines will provide you with a pillow and blanket for longer flights, but both tend to be pretty useless, so it is a good idea to show up prepared with a travel pillow so you can properly position your head in a way that is comfortable to sleep. Some travelers end up using their neck pillows as lower back pillows to provide a little more support on long haul flights.
Use Your Time to Relax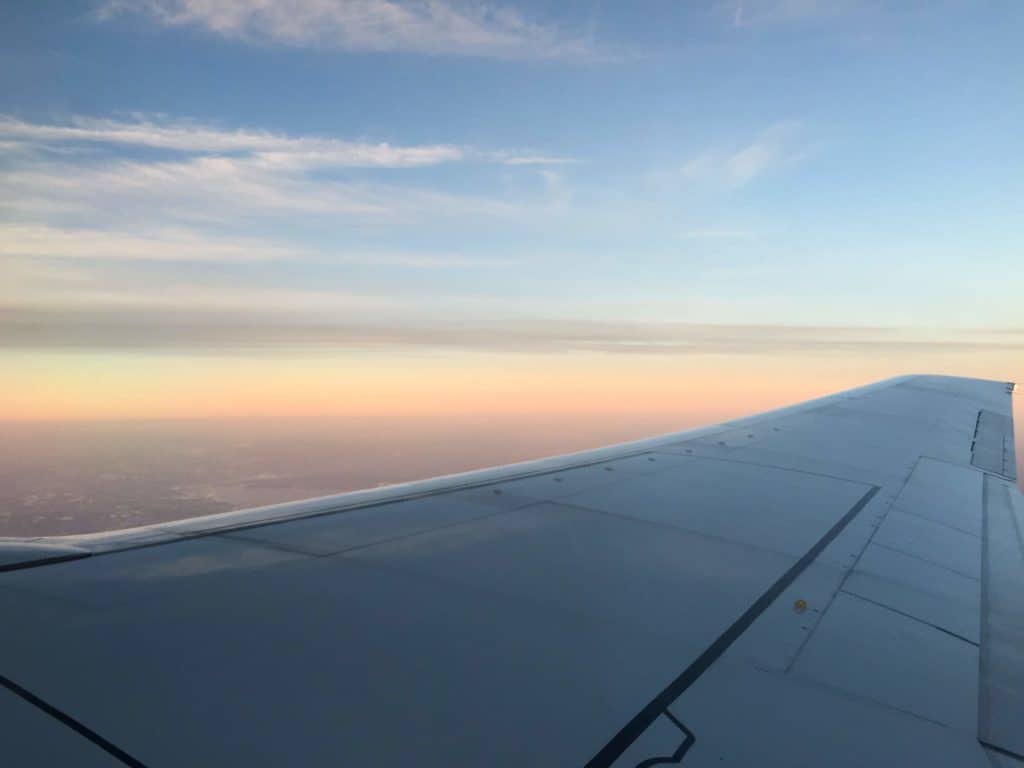 If you really want to enjoy your flight, ditch the work you planned on doing and do something fun and relaxing. It could binge-watching a new series or one movie after another for the entire flight. Maybe you want to read or listen to music. Do what will relax and soothe you that you don't usually do in real life. If you don't have a lot of time to yourself at home, now is the time to use those extra hours to do something you enjoy.
Yes, flying these days can be pretty terrible, but hopefully, you can make it that much more comfortable with some of the tips listed above.

Latest posts by Molly London
(see all)