The Most Comfortable Travel Wraps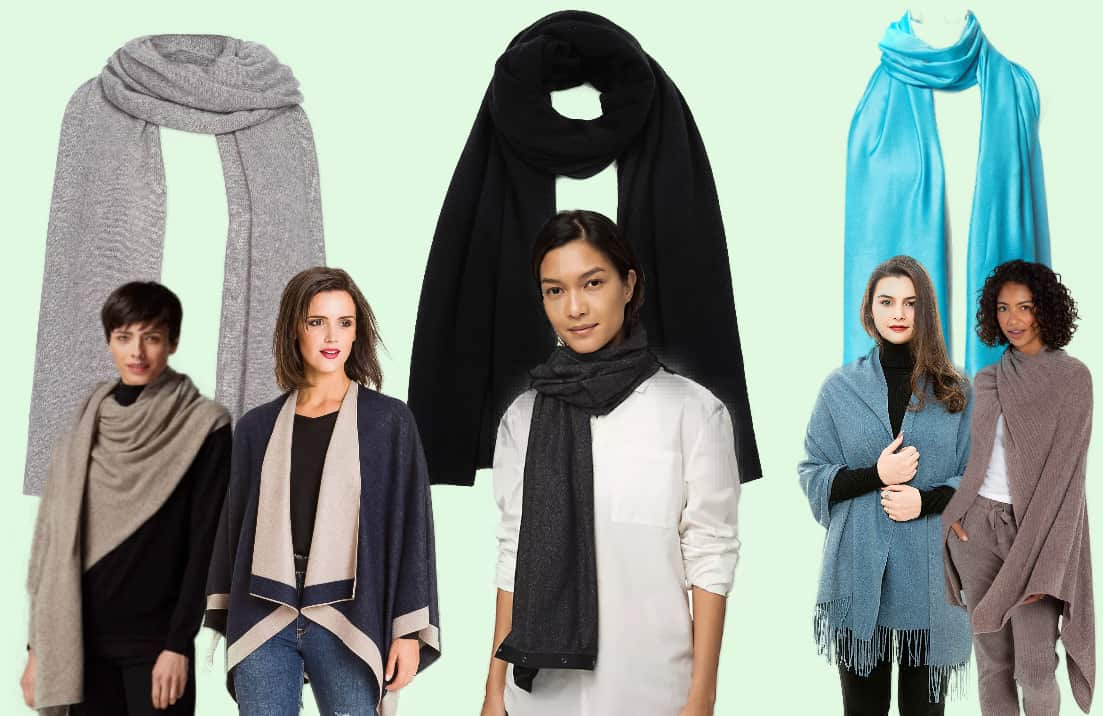 The best travel wraps are those that are comfy and so versatile that they allow you to be ready for anything and any weather. They are the ultimate item to take when traveling that can be used as a scarf, shawl, small blanket, pillow, or as an accessory for dressing up your outfit.
Wraps are a must-have for those who want to feel comforted when on the road, whether it is on a plane or while walking around a new city. Most styles are generally lightweight and take up very little space in your carry-on, purse, or your suitcase.
From beautiful budget options to luxe cashmere styles, the following are generally considered the most comfortable travel wraps that work well for all of the different types of situations you can find yourself in when away from home. Scroll down to see these comfy styles.
What to look for:
Fabrics-There are some great options that are made of fabrics like rayon or viscose that are very comfy and inexpensive to purchase. If you are looking for comfort, you can't go wrong with cashmere. Cashmere is known for its softness, lightweight feel, and warmth, of course, it comes with a higher price tag, but the comfort level can't be topped.
Design– Most wraps are usually just giant scarves that are big enough to be used as a small blanket to keep you warm. You can find designs that are more like a shawl or a poncho or that have armholes. Occasionally they will have pockets or a unique design feature like snaps or a different cut that will allow you to style it in usual ways.
Dimensions– The range of sizes goes from about 22 inches wide to as long as 85 inches. As a comparison, an average throw blanket is 50 inches wide by 60 inches long. You can get styles that are not as wide or not as long.
One thing to consider when thinking about a measurement you would want in a travel accessory is how you will be using it. If you are primarily using it as a scarf, you don't want to get a design that is overly wide because it will be too bulky to wear. If you think you will use it as a blanket, then a longer length is worth considering.
Weight- If you are looking for warmth, you may want to look for thicker options. You can also get cashmere which is lightweight and comfy to wear but also lovely and warm.
Cleaning-Cashmere options and some of the higher-end styles are dry clean only, so depending on what type of traveling you are doing, you will probably want to consider cleaning instructions when you are shopping. Many styles are easy to handwash in a sink and leave to air dry overnight.