Review of Uniqlo's Cotton Crew Women's T-Shirt
A retailer that is an excellent place to find inexpensive yet good quality T-shirts is Uniqlo. They have lots of different t-shirt options, with one of the best being the Cotton Crew. It is 100 % cotton with a simple crew neck design. They are relatively cheap at around $15, and you can get them in sizes extra small to 2 XL in a range of colors.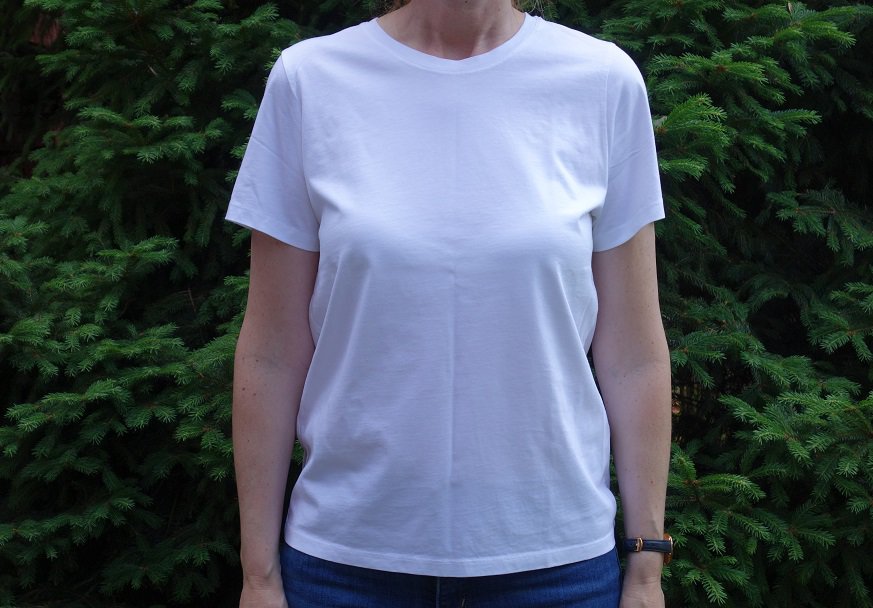 Comfort
This is a very comfortable style. The cotton is super soft with a very smooth feel. Since the fit is relatively loose, there is lots of room to move around, so you don't feel constricted in this tee. You really don't notice it much, which is a great quality in a comfortable t-shirt.
Quality
The cotton on this style feels more expensive than a $15 t-shirt. To me, it is comparable quality to styles that fall into the $30-$50 range. The cotton is Supima which is one of the softest and strongest kinds of cotton you can find. Uniqlo's clothes do tend to be better quality than competitors in the same price range. This style feels like it will be very durable, with both the fabric and the stitching feeling like they are high quality.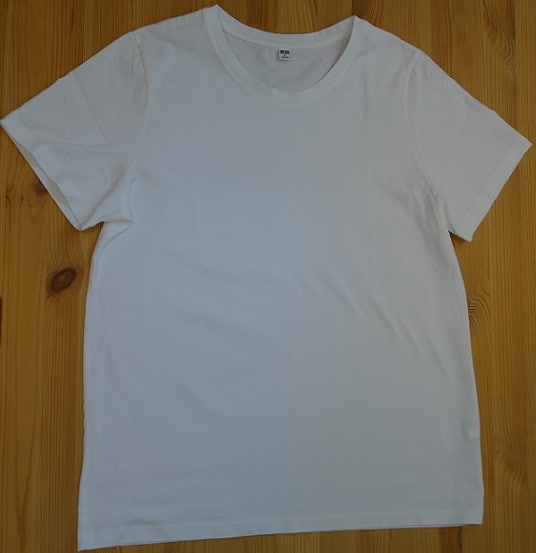 Breathable
The knit is relatively tight compared to other white t-shirts that I have tested, but when wearing this shirt out on a hot day, it was fine as far as being breathable and comfortable. Since it is Supima cotton, it is very breathable and comfy to wear.
Fit
The design is very simple with a loose fit, and there is a lot of room around the neck. The arms are a standard length that you would expect from a basic tee. If you are looking for a form-fitted, super-flattering style, this probably isn't the t-shirt for you. It is pretty boxy and somewhat loose, especially around the body area. It is great for comfort, not maybe the best choice if you are trying to look really polished and stylish.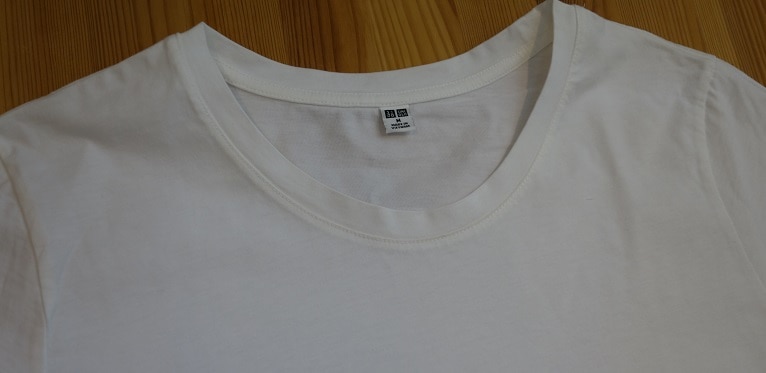 Thickness
This is one of the thicker t-shirts that I have reviewed, although you can still see through it a little bit in the white.  I think the colored options wouldn't have any transparency.
As you can see in the picture below, you can slightly see the care label through the fabric, although you can wear this shirt with a white bra and not feel overly self-conscious that it is too see-through ( or at least I don't). You can see the white bra through the shirt, but it isn't super obvious, probably because of the looser fit. You could wear it with a skin-toned bra with no trouble.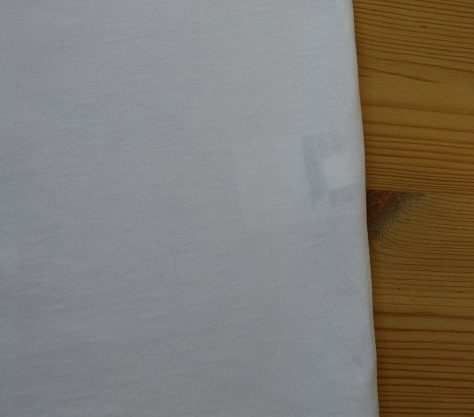 What to look out for
The only downside to this shirt is just that it is very plain and not a super attractive cut. It is a little bit of a looser fit, but that helps to make it comfy. I don't mind the loose fit, I actually quite like a really plain baggy tee, but it may be a little too basic for some women.
This is an excellent choice if you love a slightly boxy, looser fit that has a good level of thickness, and you don't want to spend a lot of money.

Latest posts by Molly London
(see all)