17 of The Softest and Most Comfortable Jeans for Men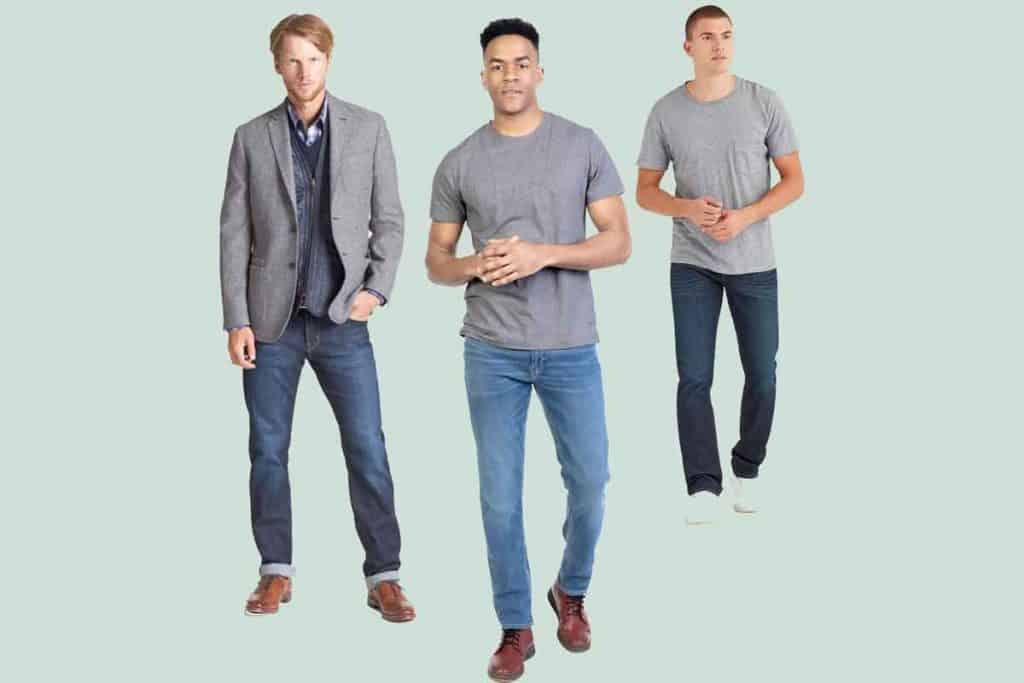 Since there are so many nice jeans these days, it is easy to find styles that not only look good but are comfortable as well. Gone are the days of super hard, scratchy denim that take forever to break in. Instead, the latest styles use flexible, stretchy material and softer denim that can make you feel as though you are wearing a pair of sweatpants.
We have searched through the vast options of men's jeans and found the best-fitting, most popular, and most comfortable men's jeans available.
Read More: For classic 100% cotton jeans, see our post The Best Men's Rigid Non-Stretch Jeans.
Read More: The Best Cozy and Comfy Gift Ideas for Women (Holiday Gift Guide)
How to Find Comfortable Jeans
It is a great time to be shopping for comfortable jeans. With the advancement of fabric technology and stretch materials, combined with manufacturers realizing that comfort is a high priority for many people, there are now more styles of jeans than ever that you will feel good wearing.
To ensure you get the very best men's jeans for your needs, the following are a few things to think about when shopping around:
Stretch or non-stretch
Comfort can depend on a lot of things, and whether a fabric has a little bit of stretch or no stretch is a factor in whether someone feels comfortable. A little stretch makes jeans more comfortable for most people, but some men do not like the stretch.
You can tell if a particular style will be stretchy by the amount of cotton in the fabric blend. If the pant is 100% cotton, then they won't stretch. If they have a blend of cotton with a bit of elastane or spandex, they will be stretchy.
If you are looking for no stretch in your jeans, check out our post on The Best Men's 100% Cotton No Stretch Jeans.
Fit
The fit of the pants plays a huge role in how comfortable you will find a particular style. It is best to find a style that works well with your body type.
Some men love slim and skinny, while others love a classic relaxed fit. There are so many different fits that it is always a good idea when shopping for jeans to consider the style and fit that works best for your body type and then go from there.
Weight of the denim
You should also pay attention to the denim's weight and consider the climate in which you will wear the pants. Work clothes should be heavier weight and will work best for colder weather. While lightweight denim is best for spring or summer.
Sizing and Inseam length
A huge part of finding comfortable clothes is ensuring you get the right size and length. If you aren't sure what your size is, there are lots of guides online that can help you figure out your inseam length and proper size.