23 of The Most Comfortable Men's Sweatpants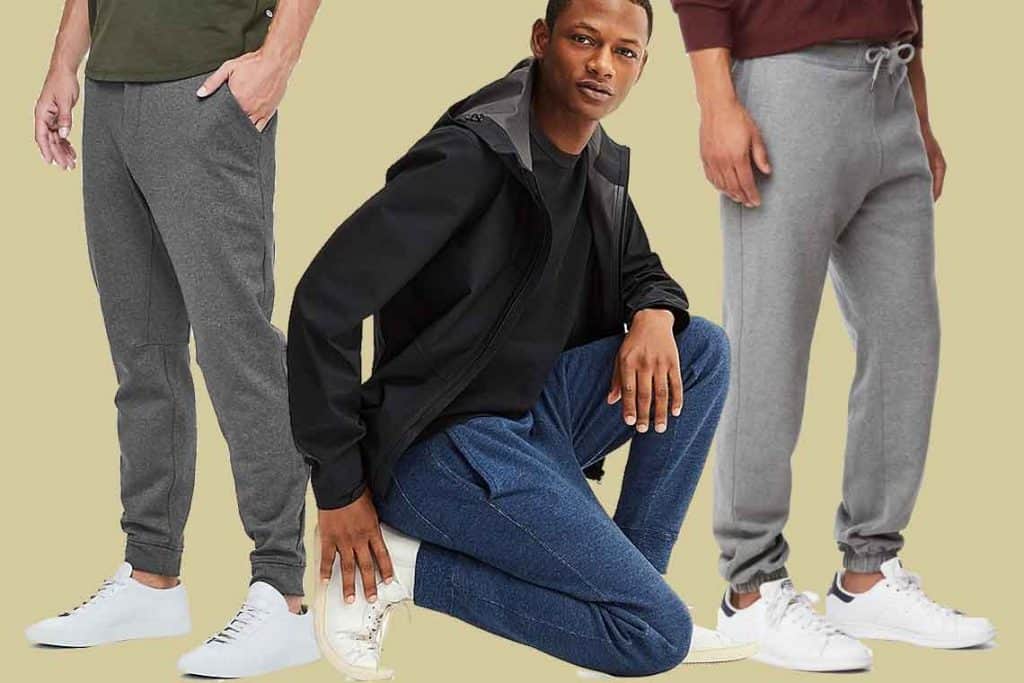 The pandemic has officially pushed everyone into an era of peak sweatpants. There are more high-quality, comfortable sweatpants available than ever before – and it's acceptable to wear them just about anywhere.
It's not hard to find a pair of joggers that combines great style with cozy, warm fabrics (the type you might expect in a pair of the best modern track pants). Whether you like slim or classic fits, there are no problems with wearing these updated designs out in public, to the gym, or while chilling at home.
To find the softest, most wearable sweats, you'll want to pay attention to fit, fabric, waistband, and design. There's no shortage of great choices with prices to fit into all budgets, and we've made a list of the best men's sweatpants for 2021. Scroll down to check out 23 of the most comfortable men's sweatpants, according to men's clothing experts, and thousands of verified customer reviews:
Read more: Stuck at home? Check out the Best Men's Lounge Pants
Tips on finding comfortable sweatpants
Fabric Type
The type of fabric that your sweats are made from is a big factor in finding them comfortable. There are plenty of options that are 100% or cotton-poly blends that are super soft and comfy. Cotton will be more breathable than most types of polyester, while polyester will keep you warmer than cotton.
Weight of the Material
Sweatpants fabrics can run from lightweight to heavyweight. If you are looking for a style you can wear year-round, or that is the most versatile, you may want to look for mid or medium-weight options.
Sizing and Inseam length
Compared to regular pants, joggers tend to have more limited sizing. The inseam length is often tough to get right, especially if you fall outside of average sizing, but some brands offer three different inseam lengths.
Fit
The fits on these types of pants can run from slim fit to very loose relaxed fit. This is important to pay attention to when shopping online, especially when you are shopping for comfort. You also want to pay attention to whether you like a straight leg or a tapered look.
When you are wearing them
The perfect sweatpants for working out will probably be different than the perfect lounging style. If you are shopping for exercising options, look for high-tech sweat-wicking fabrics over the traditional heavy-weight old-school fleece designs.