The Most Comfortable Slippers for Men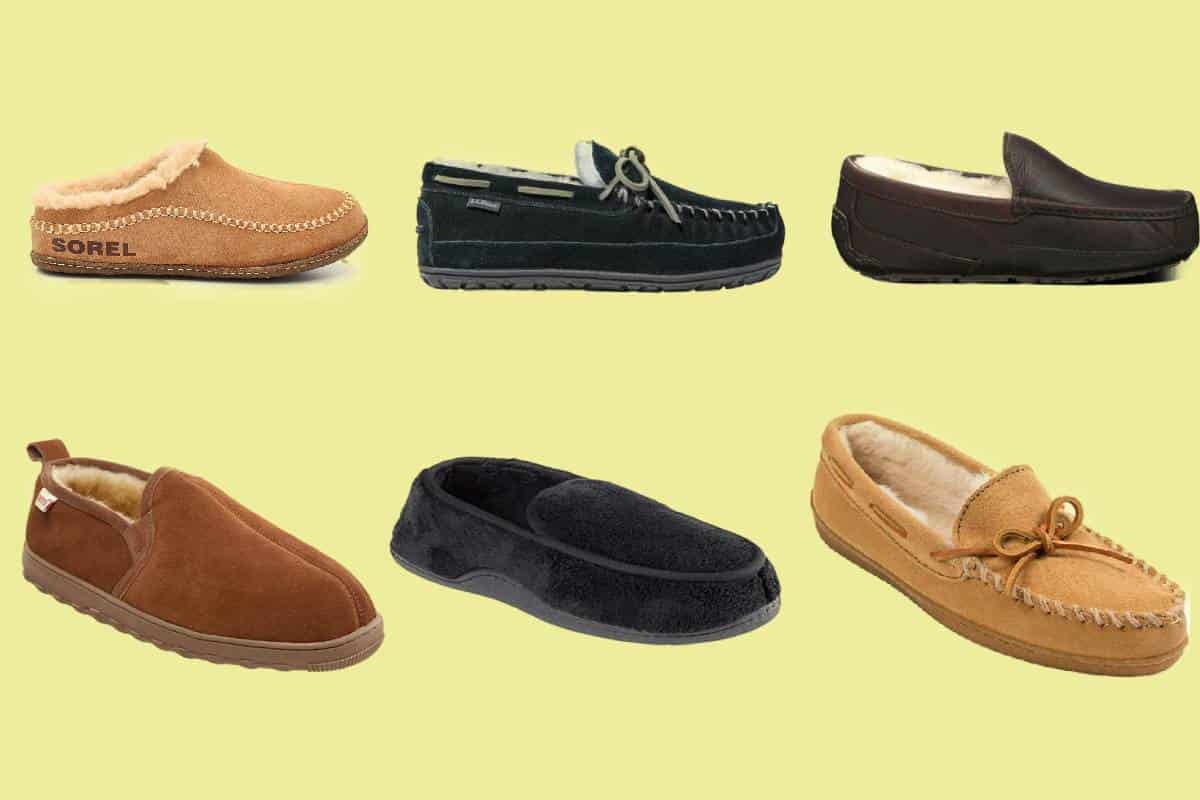 Whether you are working from home or lounging around the house, it is always nice to have a pair of comfortable men's slippers. There are a lot of factors that go into finding that perfect pair. Getting a good fit, the type of lining and material used, and whether the slipper has enough support for your feet are all worth considering when shopping. There are many great styles available for a wide range of budgets, many of them excellent quality that can last for years.
Whether you're looking for a gift for a man in your life or yourself, we have found the best men's slippers to keep your feet cozy, comfy, and warm. The styles selected for this list have the highest ratings for comfort from thousands of verified reviews, in addition to being popular editorial picks from the top men's magazines. We also cover what you need to look for to ensure that you find the most comfortable men's slipper for your needs. Read on to find out more.
Read More:  The Warmest and Most Comfortable Women's Slippers
How to Find the Most Comfortable Men's Slippers
Sizing: The sizing varies quite a bit between different brands, so you may have to try out a few different sizes to get the right fit.
When trying on different styles, you should also think about whether you'll be wearing them with or without socks, since that could make a difference in finding the best size. If you intend to wear thick socks with them, sizing up may be the best option.
Many designs don't come in half sizes, so you may need to go up or down a full size. Make sure you refer to the manufacturer's website for recommendations.
Width: The width is also going to play a significant part in getting a great fit. The most common width is medium, but if you do require a wide or a narrow fit, it is well worth taking the time to get the right width for your foot, rather than just settling for what may be available.
Some brands offer extra-wide widths with adjustable Velcro straps if you are looking for a style for very swollen feet. Foamtreads has some good options for swollen feet in their Orthotic Medical line.
Inside Outside: If you're planning on wearing your slippers outside to put out the garbage or make a quick trip to the corner store, it's useful to get a style that is considered an inside-outside design. The way you will know that the slipper is okay to wear outside is usually the type and thickness of the sole (it will be rubber and relatively thick).
Sweating: If you have hot feet, you may not want to go for the shearling styles as they tend to be much warmer than a fleece-lined design. However, shearling acts as a natural wicking type of material, so in most cases, it should draw moisture away from your feet so they won't feel as sweaty.
Sole: Many of the most popular styles have some form of the non-marking rubber outsole. The rubber is usually flexible to some degree and doesn't make the design uncomfortable as long as the footbed has enough cushioning and a thick liner.
Depending on the brand you go for and when and where you will be wearing the slippers, also check that the soles have a good grip on the bottom.
Footbed: There are a variety of different types of footbeds that you will find in the different styles, the most popular being memory foam or high-density foam. Some footbeds are removable and may contain an anti-bacterial treatment.
Arch support: Most slippers are meant for relaxing around the house, but if you have issues with your feet, you'll want something with some support. If you want a relaxing yet comfortable, fit with a bit of arch support, you can try the Acorn styles that have extra arch support.
Haflinger and Vionic are also great brands to look for if you want an option with more of an orthopedic-type feel to them.
Cleaning: Slippers that are worn every day can get pretty dirty and smelly, especially if you have sweaty feet. There aren't a lot of brands that can be thrown in the wash without causing significant damage to the structure.
If you want a washable style, Isotoner and Acorn styles can be washed on a gentle cycle in your machine and left to air dry. The wool/lamb shearling/suede options are much more difficult to clean. They can usually only be spot cleaned with a brush or damp cloth.
Design: There are a lot of different design styles for men's slippers, including moccasins, closed-back, boot style, clog, slide, or thong. Everyone will have different preferences based on various factors.
If you have narrow feet, you may not like the open heel because they may fall off. If you're buying as a gift for someone, a slip-on or open heel is great if the person you are buying for has any mobility issues.
Lining: The lining of a slipper plays a significant role in how comfortable and warm the slipper is. The Australian shearling that is very popular in some of the higher-end slippers is a good insulator for keeping your feet warm. It also draws moisture away from your feet. Fleece is also an excellent slipper lining for warmth and comfort.