11 of the Most Comfortable Men's T-Shirts Around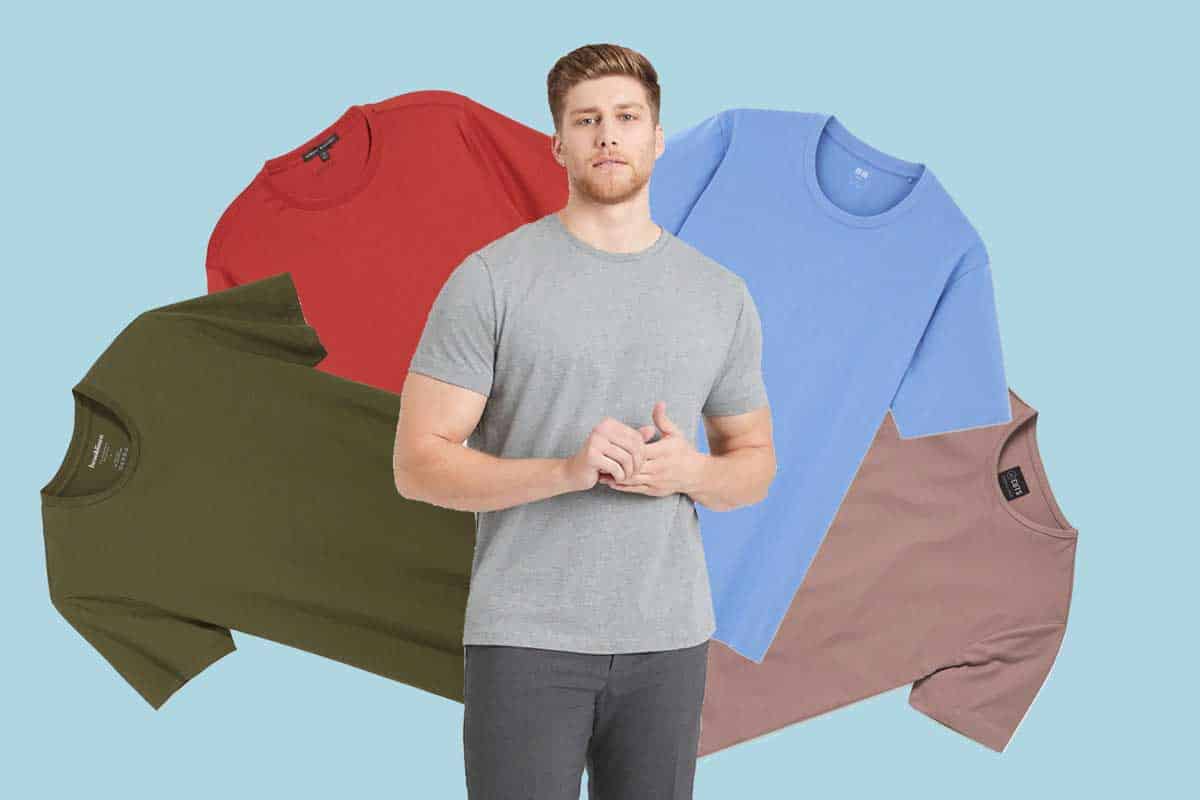 A simple t-shirt that fits well and feels comfy can be difficult for some men to find. There is so much choice that finding the perfect tee is often a little easier said than done. The fit, quality, and feel of the material are critical factors to consider in your search.
We have compiled a list of some of the best-made styles if you are hunting for the most comfortable T-shirt ever. Our list includes various options for all budgets; we found some very popular designs that only cost a few dollars and a few of the most loved designer's styles that will work all kinds of body types. Whether you are looking for an undershirt or an essential tee for the summer, we have found some of the most comfortable t-shirts for men that you will love to wear.
Read More: The Most Comfy Men's Casual Shorts by Inseam Length
How to Find a Comfortable Men's Tee:
Sizing
Unfortunately, since sizing differs across the different brands, you may need to try out a few sizes before you get a great fit. If you aren't sure of your size, you can check out this guide.
One of the most significant problems men run into is the shirt's length, especially if you fall outside average sizing. If you are short and a little husky, there is a good chance you will find a lot of styles too long, especially if you have to go up in size for the fit.
If you are very tall, you may run into issues with the shirts being too short, but if you go extra-large, the overall fit becomes too tent-like. Many brands have fit and sizing guides on their sites that you should check out.
Fabric
T-shirts are made from a lot of different types of fabrics. If you are looking for an everyday T-shirt, not an athletic kind of material, cotton is a good option.
For those on a tight budget, you may want to look for cotton and polyester blends that may include a bit of Rayon for softness.
Some designer options are made of super soft silk and modal blends, but you will pay quite a bit for those styles.
Supima cotton (high-quality cotton is mostly grown in the U.S.) and modal and Micro modal fabrics have been getting more and more popular in the last few years. If you are looking for the softest styles, you can also get Pima Cotton shirts from UNIQLO or Banana Republic that are very soft (they are like Supima but are not verified by Supima Association to meet the strict requirements to be called Supima. Supima cotton is Pima cotton that is made in the U.S.A.).
Fit
Fit is the toughest thing to get right when shopping for that perfect style. Since there is such a range of body types and heights, you can't say that one ideal shirt will work for everyone.
The trend these days is towards a fitted, more tapered design. If you like a looser fit, you could try the Uniqlo styles or American Giant. You could also stick with traditional T-shirt brands like Hanes or Fruit of the Loom, which often also have a looser fit.
Price
You can spend almost anything on a T-shirt, from a few dollars to well over a thousand if you are going high-end designer. Many men love the cost, fit, and quality of Old Navy and Hanes shirts that you can get for only a few dollars. But if you are looking for the latest fabrics or special features like antibacterial, moisture-wicking, or silk or modal-type blends, you will have to pay more.
Durability
When shopping for comfort, you have to walk a fine line between getting a garment that will last for years and one that feels amazing.
Often the best feeling shirts are those with the thinnest, softest material that usually isn't the most durable. Most of the shirts that we choose for this list have material that feels great, washes well, and will last.
Made in the U.S.A. Designs
For those who prefer to buy made-in-U.S.A. or Canada shirts, you should check out James Perse, American Giant, Buck Mason, some styles of Canvas shirts, and Reigning Champ (produced in Canada).
Neck Types

Most traditional T-shirt necks are crew (round) necks or v-necks. In the last few years, scoop collars (wider, more oval cut around the neck) are increasing in popularity. You can get deeper cuts in crew neck, v necks, or scoop neck, although we didn't explore these styles in this post.