The Most Comfortable Women's Hoodies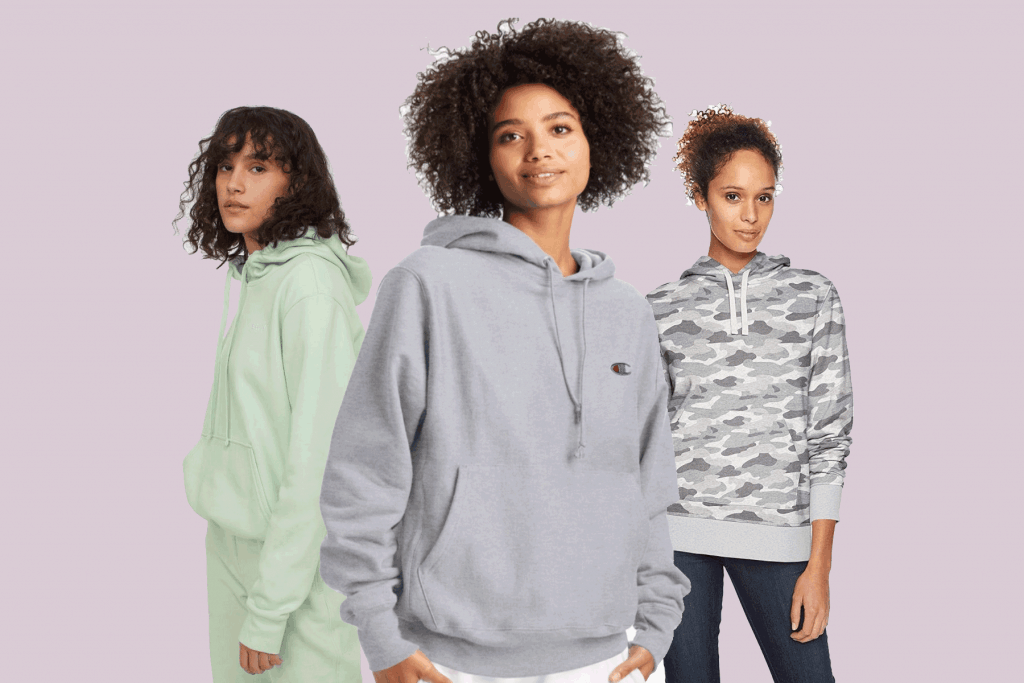 After spending so much time at home this year, hoodies became a must-have wardrobe staple for many women. A new crop of feel-good hoodie options got rave reviews and became classics in their own right during this weird year of so much downtime and new work-from-home routines.
Hoodies are amazing for so many different reasons, they will keep you warm, they are cozy, and they can add much-needed comfort when you need it most. If you get one that is oversized and has a soft, warm fabric, you will never wear anything more comfortable on a cold winter's day.
There are countless very comfortable women's hoodies out there, but the following are the sweatshirts that stand out from the crowd as far as comfort, looks, and feel go.
Read More: 14 of the Most Comfortable Sweatpants for Women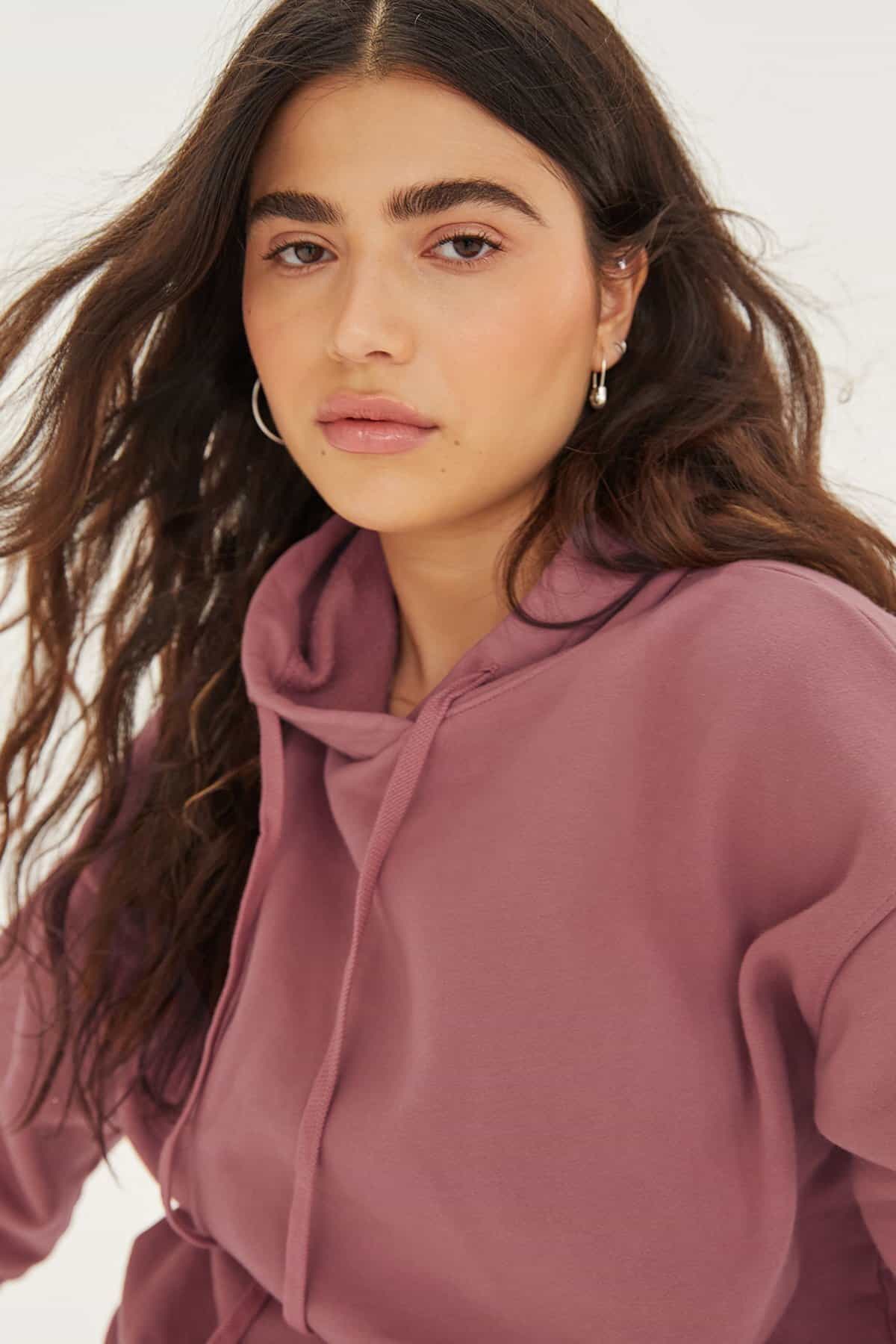 A design that has been gaining in popularity lately for many different reasons is the Girlfriend Collective Classic Hoodie. This is a great option that you can feel good about if you are looking to make a sustainable choice since it is created from a mix of recycled and organic cotton and made by an ethical size-inclusive brand.
Women love this style because it is cozy, warm, and most definitely comfy. Fashion experts are also fans of the brand. It also comes in a lovely selection of perfect colors for brightening up a cold winter day and just making you cozy. The relaxed fit adds to the comfort level of this style without looking overly bulky. This Girlfriend Collective Classic is a perfect choice for those cold days when you want something cheery and warm to wear.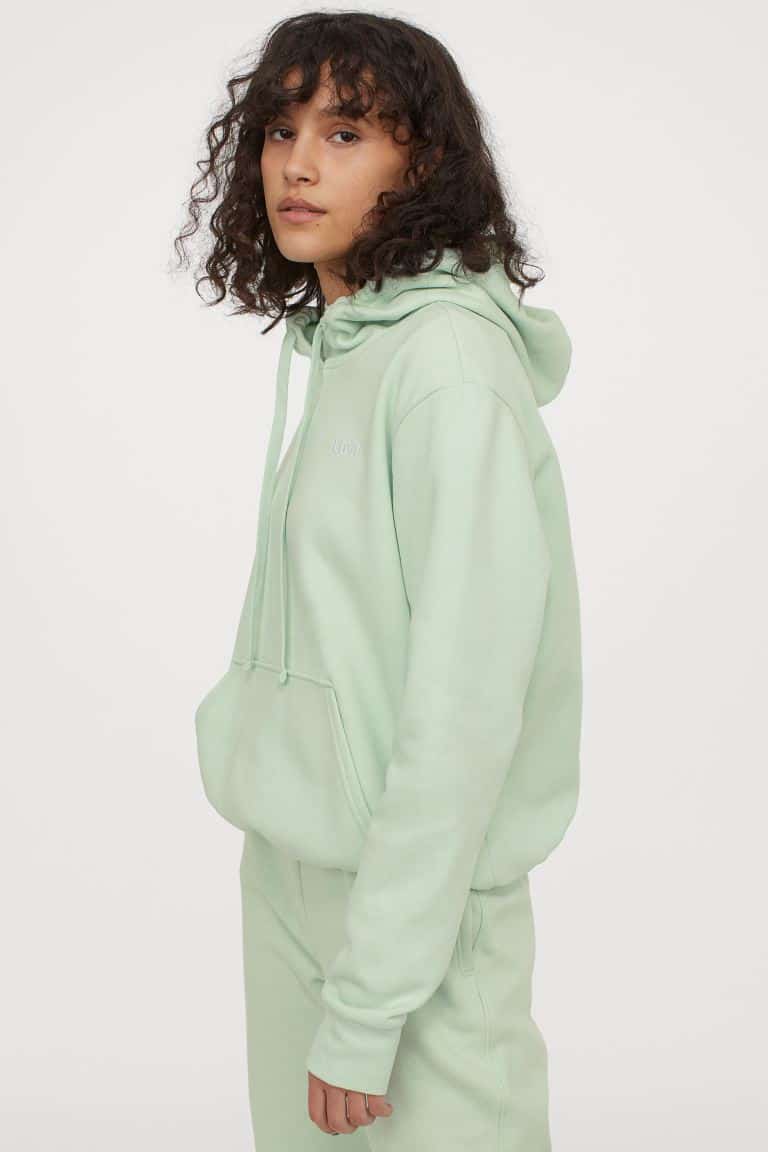 H&M is an excellent retailer to find soft sweats that won't break the bank. They have a few different sweatshirts, with one of their most popular being the Classic Hoodie. H&M has updated the line with a few beautiful colors that are fashionable, calming, and attractive.
The fabric on this design is a cotton-polyester blend with a brushed fleece on the inside that adds to the style's coziness. The look is oversized, as is the trend currently, so not only will you look super fashionable, you will also feel amazing in this choice.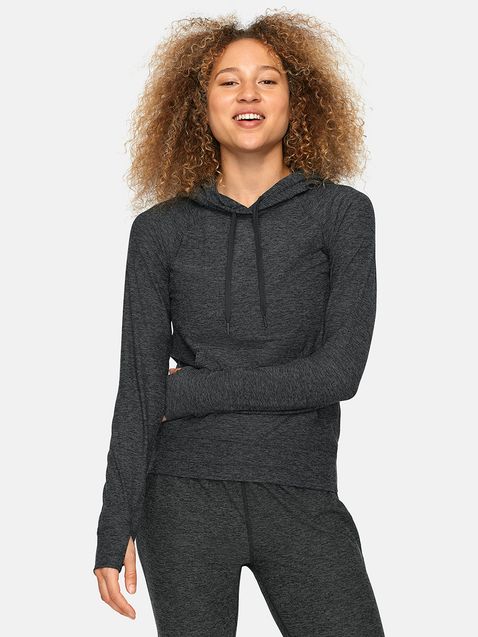 The Cloudknit Hoodie from Outdoor Voice is considered by some to the softest hoodie going. This isn't a bulky, heavy fleece but rather a lightweight, super-soft style constructed from Outdoor Voices much loved Cloud Knit fabric.
The Cloud Knit line of clothing at Outdoor Voice includes a range of joggers, t-shirts, and shirts made from a heavenly polyester blend that people can't get enough of once they start wearing it. The design on this comfortable hoodie is slim fitting and slightly cropped, with relatively long sleeves making a nice light layer to wear for activities or lounging. It does run a bit small, so size up if you want a less fitted look or a more comfortable fit.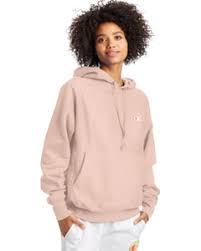 You can't go wrong with Champion classic styles, so it isn't a surprise that the Women's Reverse Weave Boyfriend Hoodie is one of the popular sweatshirts right now. The Reverse Weave Boyfriend design is a take on the men's design that a lot of women end up borrowing from their partners because of the comfort level and oversized fit.
It is made of heavyweight fleece and, as you can see in the picture, is a relaxed fit, so it is nice and loose and perfect for feeling cozy and warm.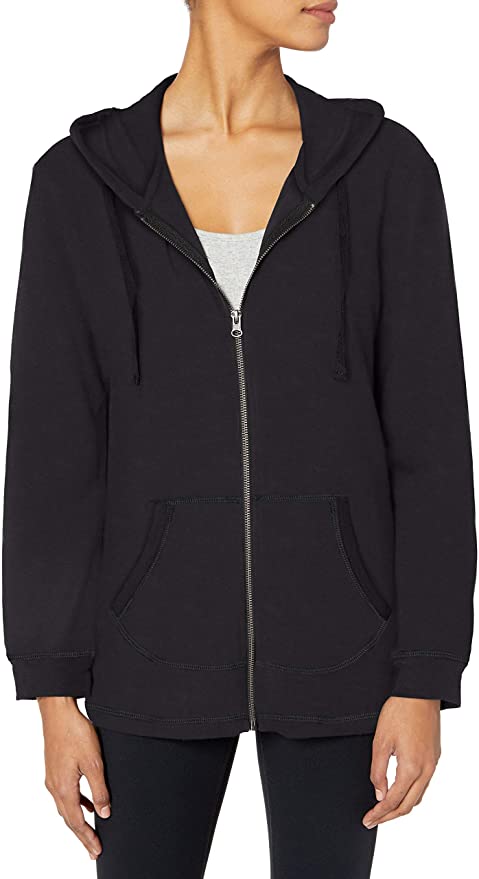 This post is perhaps a little heavy on the thicker heavyweight fabrics that will keep you warm in the colder months, but those aren't the best options for everyone, depending on the climate you live in or the time of year. If you are looking for a lightweight design with a longer length, may we suggest the Hanes Women's French Terry Full-Zip, Hoodie Sweatshirt. This is a top-rated style that has over 5500 five-star reviews on Amazon.
The back is a little longer than the front, which is perfect for leggings, skinnies, or just a little more coverage. This hoodie is made from a poly/cotton French terry blend that is smooth outside and brushed inside for extra softness. It doesn't feel like fleece but rather thicker cotton that is lightweight but durable. One thing to note about this jacket is that there is no elastic on the cuffs or bottom hem, and the fit is loose and comfortable.
Available from Amazon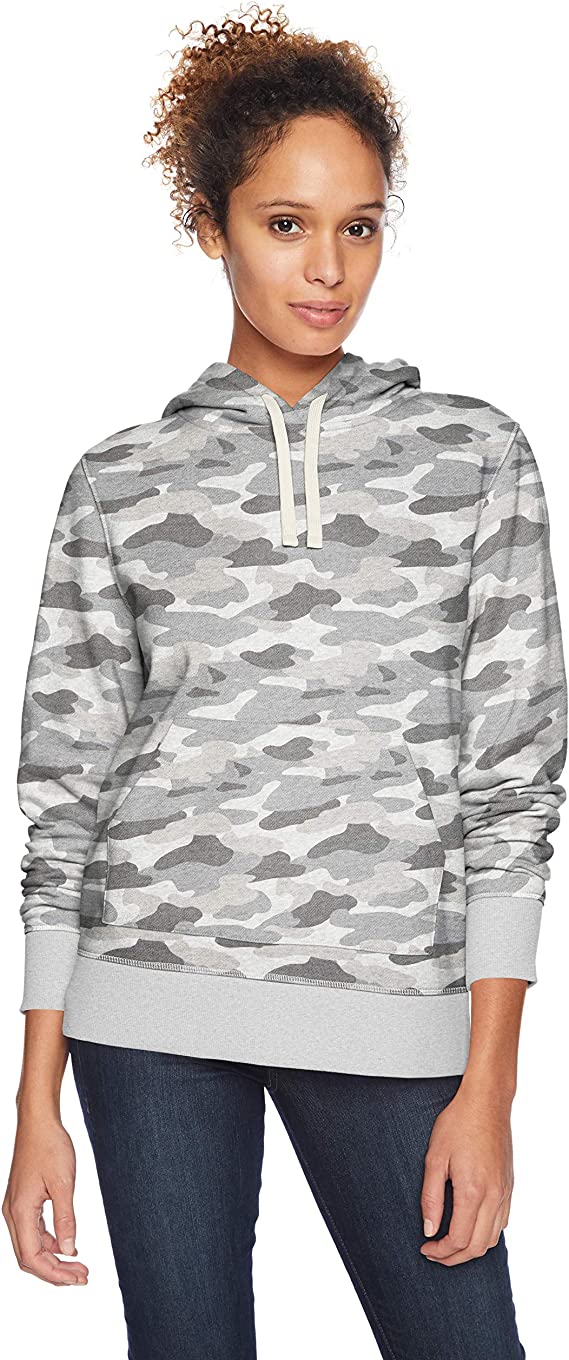 This Amazon Essentials Women's French Terry Fleece Pullover Hoodie is a very popular style that makes a good choice if you don't want to spend a lot but want decent quality and a good fit. Reviews mention that the fabric is super soft and drapes nicely, leading to a great feel and fit on this style. At the time of writing this post, 73% of the over 2000 reviews for this $20 hoodie are five stars, which is quite remarkable.
This French Terry Fleece Pullover makes a good option for spring and fall when the weather isn't too cold, but you are looking for an extra layer that can be worn on its own or under a jacket. Most women find this style to be well made and good quality for the price.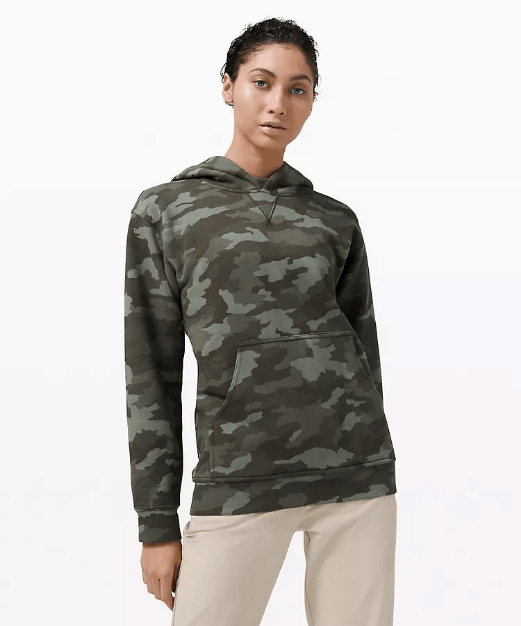 Lululemon usually has really soft and comfy athleisure wear. The Scuba hoodie has been popular for years for women searching for a breathable tech fabric sweatshirt. Women appreciate the roomy fit and super cozy fabric.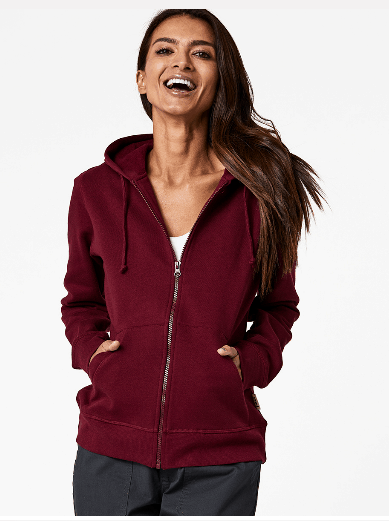 If you are looking for a sustainable pick made from organic cotton in a fair trade factory, look no further than the PACT Brushed Zip Hoodie. This is a medium to heavyweight cotton that makes an excellent choice when you want to snuggle up. Reviewers rave about the softness, warmth, and fit of this design. This hoodie is a great price for a sustainably made garment.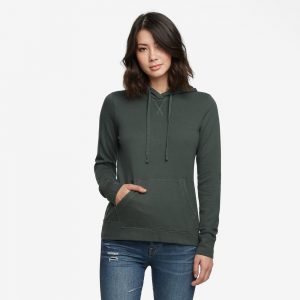 American Giant has a few great options for comfortable hoodies. A versatile option is their Essential Pullover that is a mid-weight fabric, which means that it isn't too thin or too thick to get you overheated. Their women's styles are also really flattering while still being cozy.
American Giant seems to put a lot of thought into their different fabric blends. Most of the styles are known for being soft but durable and able to stand up to a lot of wear. They are made in the USA, the company offers military discounts, and they have an excellent return policy.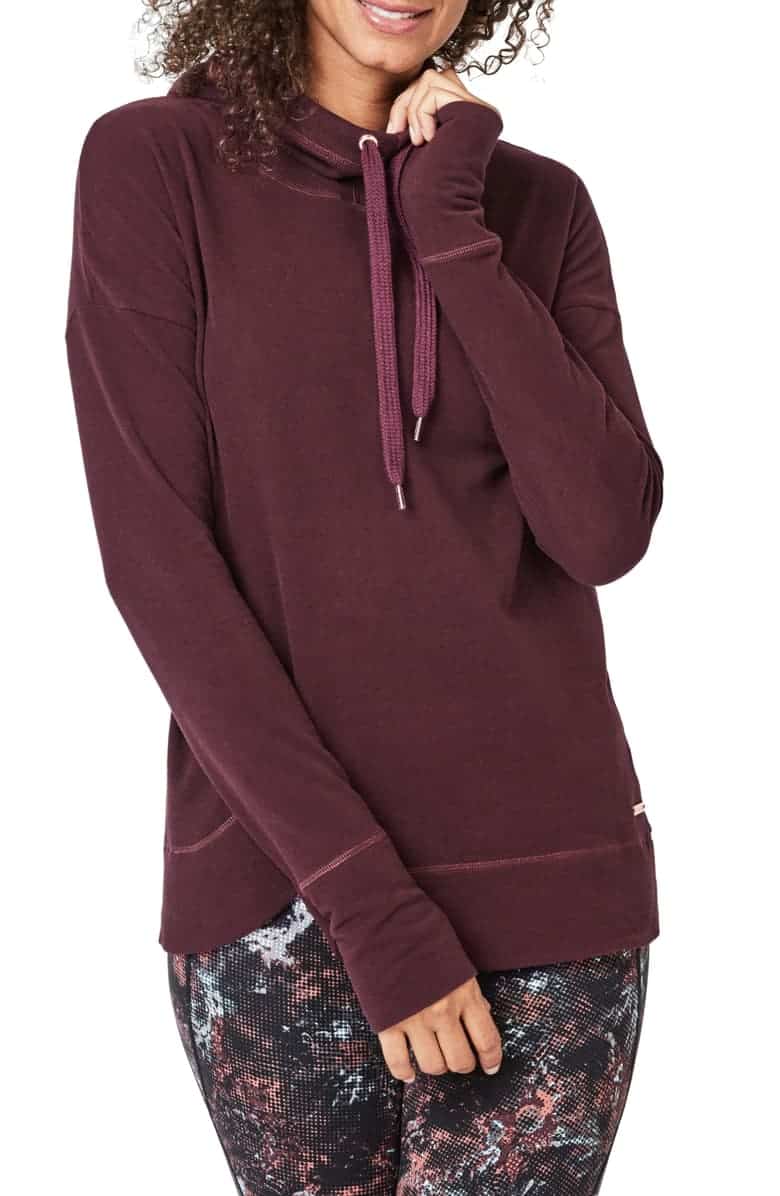 The Sweaty Betty Escape Luxe Hoodie is a fantastic comfort choice that comes in a number of modern, stylish colors. Apart from the comfort level, the cool thing about this style is the design of the sweatshirt itself. The hem is asymmetrical and is slightly longer in the back giving you a bit more coverage.
It also has the excellent feature of longer arms with thumbhole cuffs that can be a very comforting feature to have in a sweater. It is a medium weight cotton blend that is known for its softness.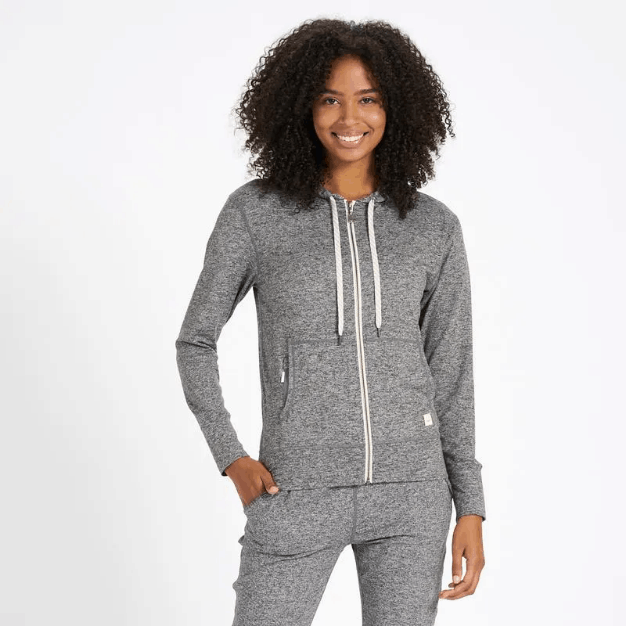 The Halo Performance Hoodie from Vuori is a good option if you are looking for a gym style. They are super soft and come in several color options in a lightweight fabric. Don't take my word for it though; this hoodie is sitting at an astounding 4.9 out of a possible 5 rating on 500+ reviews on the Vuori website, with over half of those reviews praising the softness of the fabric.
They are a relatively slim fit, so they are flattering, but if you want something loose and baggy, you may want to size up if you are interested in this style.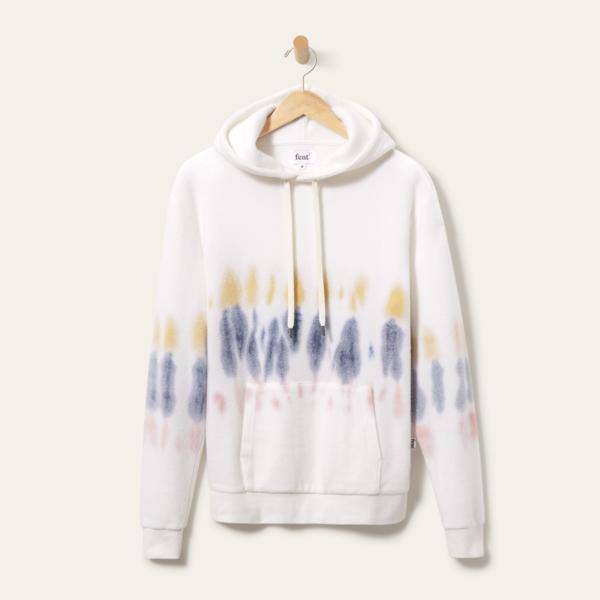 A slightly different hoodie that people love lately is the Feat BlanketBlend hoodie. This isn't your traditional fleece hoodie, but rather a soft fuzzy fluffy material that feels like your favorite blanket. People who own this style rave about how comfy and warm these sweatshirts are while not feeling really heavy. Oprah Magazine listed this style as one of the best women's hoodies for 2020.
The BlanketBlend sweatshirt also comes in really unique designs and colors that you don't see every day. If you are interested in this style, it comes in unisex sizing so pay very close attention to sizing recommendations.
How to Get a Comfortable Hoodie
Fit
What makes a good fit for a women's sweatshirt is pretty subjective. Some women like their hoodies to be oversized and loose-fitting for the ultimate in comfort, while others prefer a more fitted waist for a more flattering look. If you are going for pure relaxation and don't mind a little bit of a boxy look, you may want to check out some of the men's hoodies in the smaller sizing. Men's styles are also a bit longer than the women's fashions for those who prefer more coverage in the hip area. If that is not your thing, most women's designs are tapered at the waist and have a little more space in the chest area if you want the top to fit closer to the body.
Fabric
Hoodies are made out of lots of different types of material and material blends. For warmth, durability, and comfort, you may want to look for a cotton or polyester fleece blend. Polyester fleece may feel a little softer than cotton fleece when it is first worn, but it tends to lose some of that softness over time. Polyester fleece is warmer than cotton fleece because it doesn't breathe as well, so your body retains the heat. Cotton fleece will soften up over time and is more breathable, making it a little more versatile for different weather.
Warmth
For warmth, you will want to look for sweatshirts that have a heavy fleece or a polyester fleece to help retain heat.  Polyester fleece can sometimes be hard to wear indoors because it can get hot. For colder weather, heavyweight fleece styles are available to help maintain warmth.
The thickness of the fabric
The thickness of the material is also worth giving a little bit of thought to when shopping for a perfect sweatshirt. Hoodies usually come in either a thin, mid-weight, or a heavyweight thickness. The type you select will depend heavily on the kind of weather you will be wearing the hoodie in. If you like to layer, you should look for a lightweight or mid-weight. Heavyweights are sometimes not the best for layering as they are too bulky and get too hot.  Obviously, for warmer temperatures, you will be looking for a thinner fabric.
Price
It kills me to pay for expensive styles, but I pretty much wear them every day in the winter, so the cost ends up being worth it. Hoodies come at almost all price points. What you are usually paying for with a hoodie is the fabric, where it is made (expect to pay more if it is made in the USA), and any branding or logos can also increase the price. You can get simple plains styles for as low as $15 from some stores and online.
Pockets
To me, a hoodie without pockets is kind of useless; you may as well just wear a sweater. Hoodie pockets are fairly standard across the board. Pull-overs usually have one big pocket at the front or, more rarely, two at the side. Zippered styles will have almost always have two pockets.
Styles
Your two basic styles are a pullover and a zipper style. Both have their benefits and drawbacks. The hood almost always has a drawstring closure, and pockets are at the front of the garment or slightly to the sides.
Cleaning
One of the best things about hoodies is that they are very low maintenance. To clean them, all you need to do is throw them in the washer and dry them in a dryer; they don't even need ironing. It can't get easier than that.
If you are someone who lives in your sweats, let me know in the comments below if you have any recommendations.

Latest posts by Molly London
(see all)