The Most Comfortable Women's Hoodies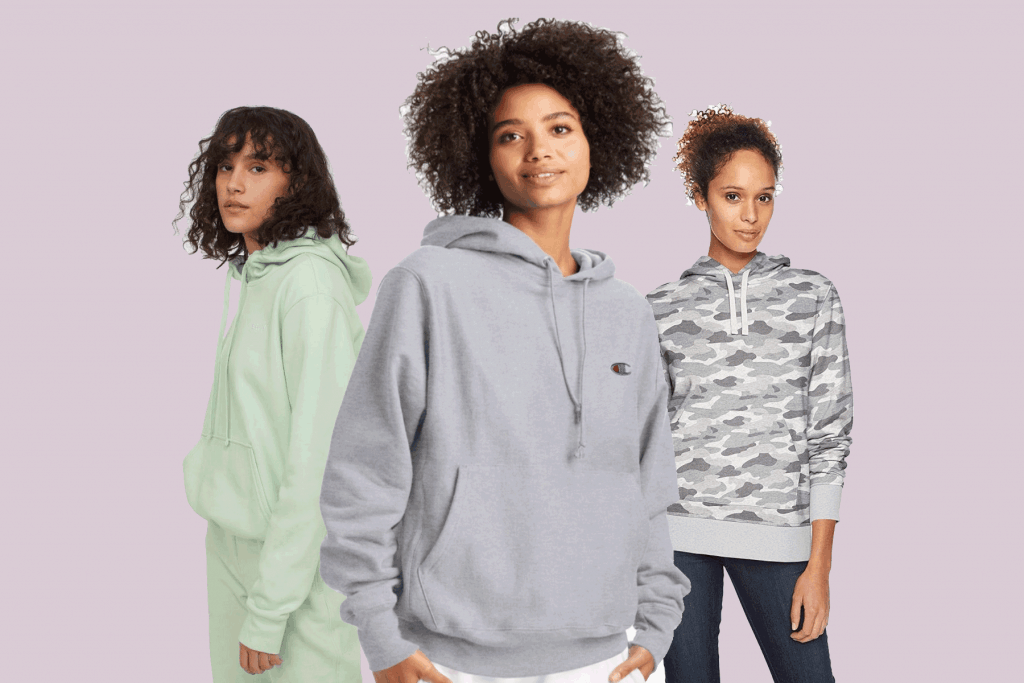 After spending so much time at home this year, hoodies became a must-have wardrobe staple for many women. A new crop of feel-good hoodie options got rave reviews and became classics in their own right during this weird year of so much downtime and new work-from-home routines.
Hoodies are amazing for so many different reasons, they will keep you warm, they are cozy, and they can add much-needed comfort when you need it most. If you get one that is oversized and has a soft, warm fabric, you will never wear anything more comfortable on a cold winter's day.
There are countless very comfortable women's hoodies out there, but the following are the sweatshirts that stand out from the crowd as far as comfort, looks, and feel go.
Read More: 14 of the Most Comfortable Sweatpants for Women
How to Get a Comfortable Hoodie
Fit
What makes a good fit for a women's sweatshirt is pretty subjective. Some women like their hoodies to be oversized and loose-fitting for the ultimate in comfort, while others prefer a more fitted waist for a more flattering look. If you are going for pure relaxation and don't mind a little bit of a boxy look, you may want to check out some of the men's hoodies in the smaller sizing. Men's styles are also a bit longer than the women's fashions for those who prefer more coverage in the hip area. If that is not your thing, most women's designs are tapered at the waist and have a little more space in the chest area if you want the top to fit closer to the body.
Fabric
Hoodies are made out of lots of different types of material and material blends. For warmth, durability, and comfort, you may want to look for a cotton or polyester fleece blend. Polyester fleece may feel a little softer than cotton fleece when it is first worn, but it tends to lose some of that softness over time. Polyester fleece is warmer than cotton fleece because it doesn't breathe as well, so your body retains the heat. Cotton fleece will soften up over time and is more breathable, making it a little more versatile for different weather.
Warmth
For warmth, you will want to look for sweatshirts that have a heavy fleece or a polyester fleece to help retain heat.  Polyester fleece can sometimes be hard to wear indoors because it can get hot. For colder weather, heavyweight fleece styles are available to help maintain warmth.
The thickness of the fabric
The thickness of the material is also worth giving a little bit of thought to when shopping for a perfect sweatshirt. Hoodies usually come in either a thin, mid-weight, or a heavyweight thickness. The type you select will depend heavily on the kind of weather you will be wearing the hoodie in. If you like to layer, you should look for a lightweight or mid-weight. Heavyweights are sometimes not the best for layering as they are too bulky and get too hot.  Obviously, for warmer temperatures, you will be looking for a thinner fabric.
Price
It kills me to pay for expensive styles, but I pretty much wear them every day in the winter, so the cost ends up being worth it. Hoodies come at almost all price points. What you are usually paying for with a hoodie is the fabric, where it is made (expect to pay more if it is made in the USA), and any branding or logos can also increase the price. You can get simple plains styles for as low as $15 from some stores and online.
Pockets
To me, a hoodie without pockets is kind of useless; you may as well just wear a sweater. Hoodie pockets are fairly standard across the board. Pull-overs usually have one big pocket at the front or, more rarely, two at the side. Zippered styles will have almost always have two pockets.
Styles
Your two basic styles are a pullover and a zipper style. Both have their benefits and drawbacks. The hood almost always has a drawstring closure, and pockets are at the front of the garment or slightly to the sides.
Cleaning
One of the best things about hoodies is that they are very low maintenance. To clean them, all you need to do is throw them in the washer and dry them in a dryer; they don't even need ironing. It can't get easier than that.
If you are someone who lives in your sweats, let me know in the comments below if you have any recommendations.