Review of Madewell Whisper Cotton V-Neck Pocket Tee
The Madewell Whisper Cotton V-Neck Pocket Tee is a 100% cotton style that comes in a few different colors that change year to year, It is a v-neck and has a  little chest pocket, and you can get it in sizes extra small to 2 XL. It costs around $20.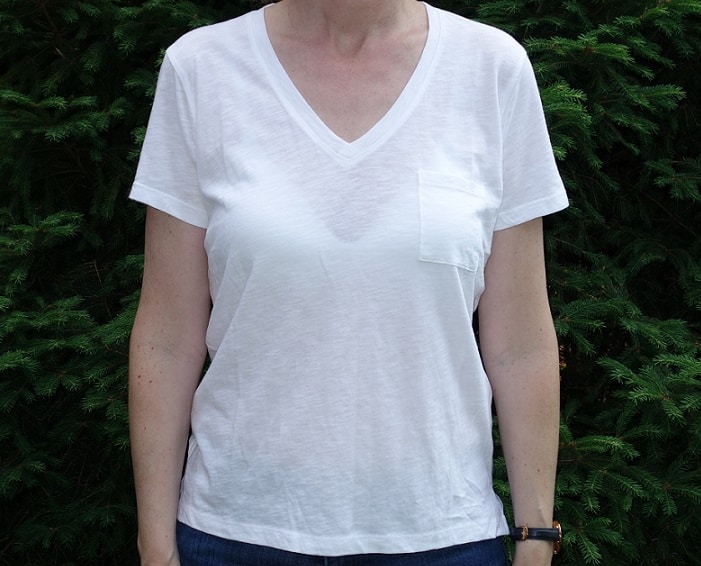 Comfort
This is a very comfortable shirt. Since the fabric is so thin, it has a very light and airy feel to it, so you don't really feel like you are wearing anything at all. The fit isn't tight anywhere, and the v-neck gives you lots of space in the chest area for a lovely open feel.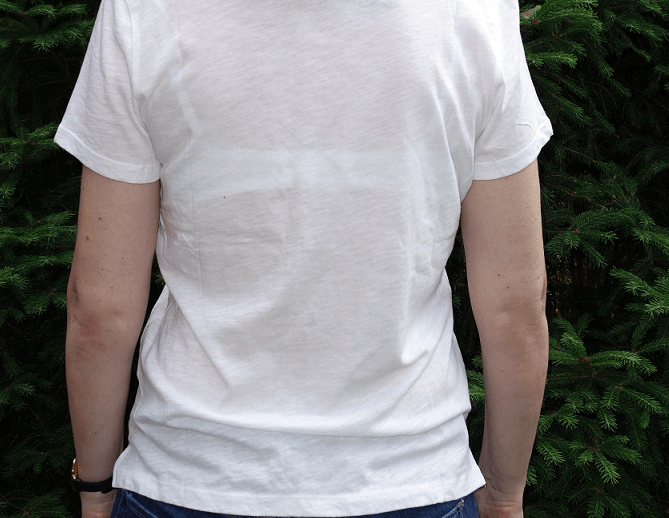 Quality
The quality seems fine, although this is a shirt that is designed to be thin, so that comes with its own issues.
Breathable
This style gets top marks for being cool and breathable and a great option for hot weather wear. Since it is so thin, it is easy for air to flow when you wear this tee.
Fit
This shirt has a  nice design that seems pretty flattering to me. The product description for this shirt describes it as having a deep v-neck- I wouldn't say it is that deep. It doesn't show any cleavage or anything, but I guess maybe a little on the deeper side.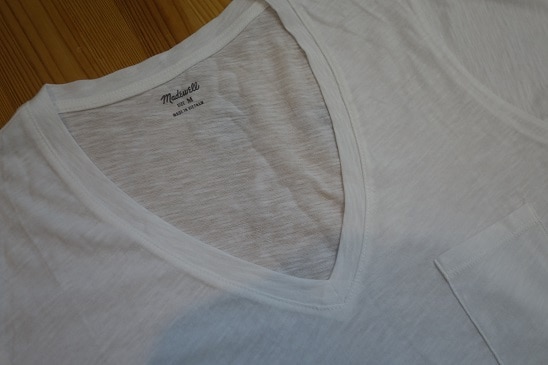 The length is pretty standard. It kind of hits mid-hip, so you can tuck it in or wear it loose.
I like the pocket- it adds a bit of detail- I don't think it is functional or anything. It is pretty small, so that you couldn't put much into it.
Thickness
This is a pretty transparent shirt. The fabric on this design is super soft, lightweight slub cotton (slub cotton just has a little more texture than other types of cotton, it almost appears to have tiny bumps in it).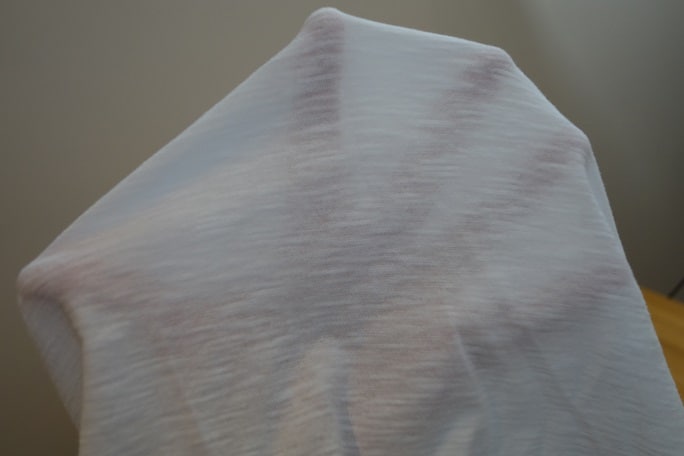 What I don't like
The fabric is a little thin for me. I used to love a really thin tee- but they always get holes in them so quickly. So it is like you get amazing comfort, but they are hard to keep in good shape.
When you look at the reviews for this tee, half of the reviewers say this is the perfect t-shirt, and while the other half are people complaining that it got holes in the fabric after wearing it only a few times.
If you want to get this tee, you just have to be pretty careful when washing it; some women wash them in a laundry or lingerie bag and then air dry them.
Apart from the issue of the holes, this is a really nice style that is comfortable, breathable, and has a flattering fit.
Read More: 15 of the Most Comfortable Women's T-Shirts

Latest posts by Molly London
(see all)