Review of the Kotn Essential Crew T-Shirt
If you are interested in sustainability and buying your clothes from ethical brands, you may want to check out the Essential Crew from KOTN.  This style is a bit more expensive than the other basic white t-shirts, with the price being $30, but with that extra cost, you are supporting a brand that aims to be really transparent with where their source materials are coming from and to operate sustainably.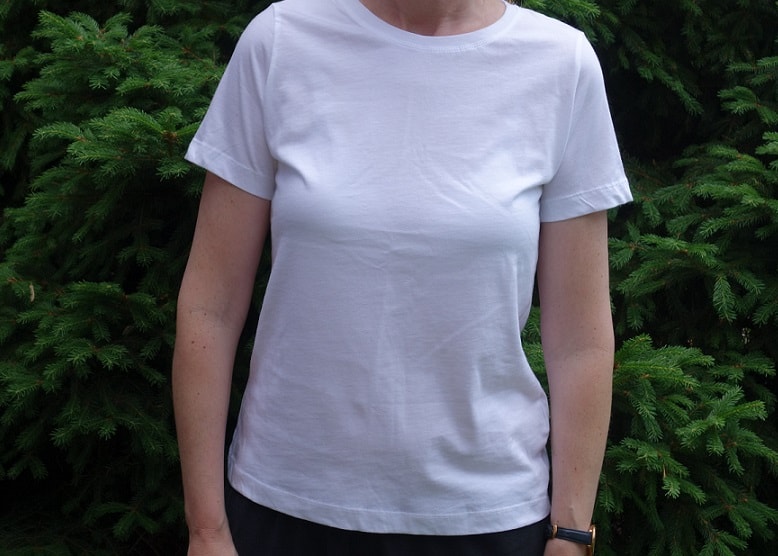 Kotn also has really admirable initiatives like their giveback program that sends a portion of the t-shirt proceeds towards education for the cotton farmers' children- which is very nice. There is lots of info about all the good stuff they are doing on their website to check out if you like.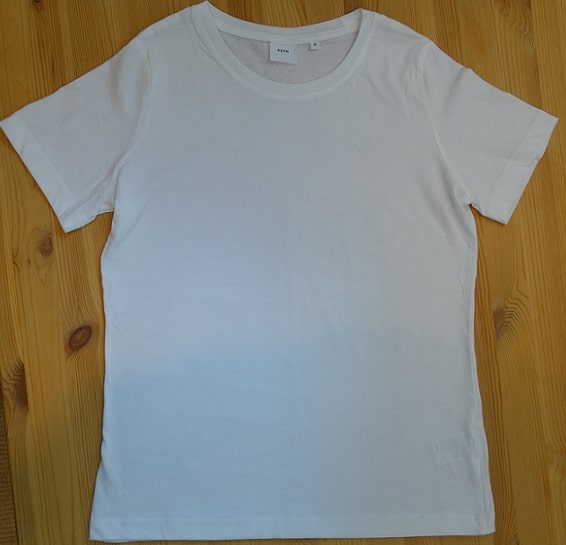 The Kotn Essential Crew T-Shirt is a great quality, plain style that makes an excellent wardrobe basic.
Comfort
As far as comfort goes, you can't go wrong with this style unless the fit doesn't suit your body type. The fabric is very comfy as it is made from Egyptian cotton that is known for its soft and smooth feel.
Quality
As mentioned above, this tee is made from  Egyptian cotton, which is generally considered one of the highest quality cotton that you can get. Egyptian cotton can be quite expensive, so $30 isn't too bad for an Egyptian cotton tee.  The stitching and design also feel and looks like it is well made and will last for a long time.
Breathable
One of the best things about 100 cotton t-shirts is that they are breathable so that you can stay cool in the heat. That is why cotton is one of the most popular fabrics to wear in warmer months. It doesn't absorb moisture, so you don't want to wear it if you are sweating or working out, but it is an excellent versatile choice for everyday wear. This style is definitely breathable, and the knit isn't super tight, so that helps add to the breathability of the top.
Fit
The sleeves are a good length, and the neckline is wide enough that it doesn't feel constricting while not being too high or too scooped. It is a standard flattering length that, for me, fell at the hips (although I do have quite a long waist). It is a very flattering tee that will look good on everyone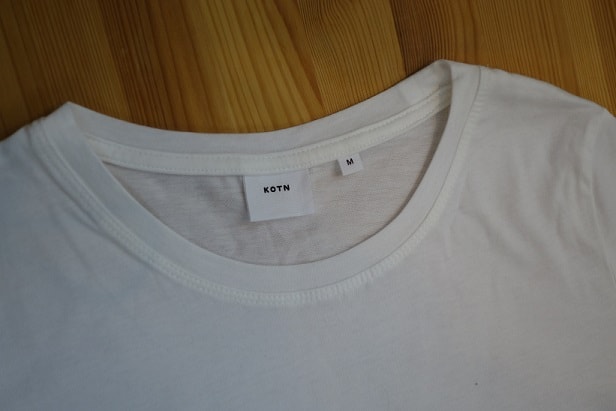 Thickness
It is pretty hard to find a white t-shirt that has the perfect blend of thick enough that you can't see through it but not so thick that it is uncomfortable to wear in hot weather.
From the pictures on KOTN's website, I thought this would be quite a thick and almost heavy shirt, but it isn't that at all. As you can see in the picture below, the t-shirt is sheer enough to see the care label, so most women will want to wear a layer like a cami or a tank under this t-shirt. I would say that it is a decent level of thickness, though. You could probably wear a skin-toned bra and only this shirt without feeling that the shirt is too sheer.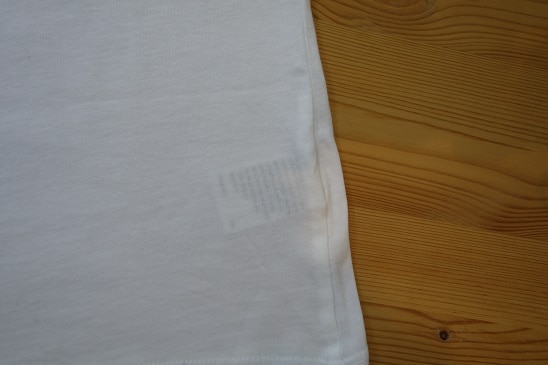 What to watch out for
The only thing that I didn't love about this tee is that it is a little fitted in the shoulder area compared to the body. Some women love that upper part to be fitted but for me, I'm hoping it will stretch out a bit, which I think it probably will.
Regardless, this is a great tee that would make a wonderful staple to add to your clothing rotation, especially if you are looking is a nice basic tee from a sustainable, ethical brand.
Read More: 15 of the Most Comfortable Women's T-Shirts

Latest posts by Molly London
(see all)