The Most Comfortable and Warm Women's Cardigans Around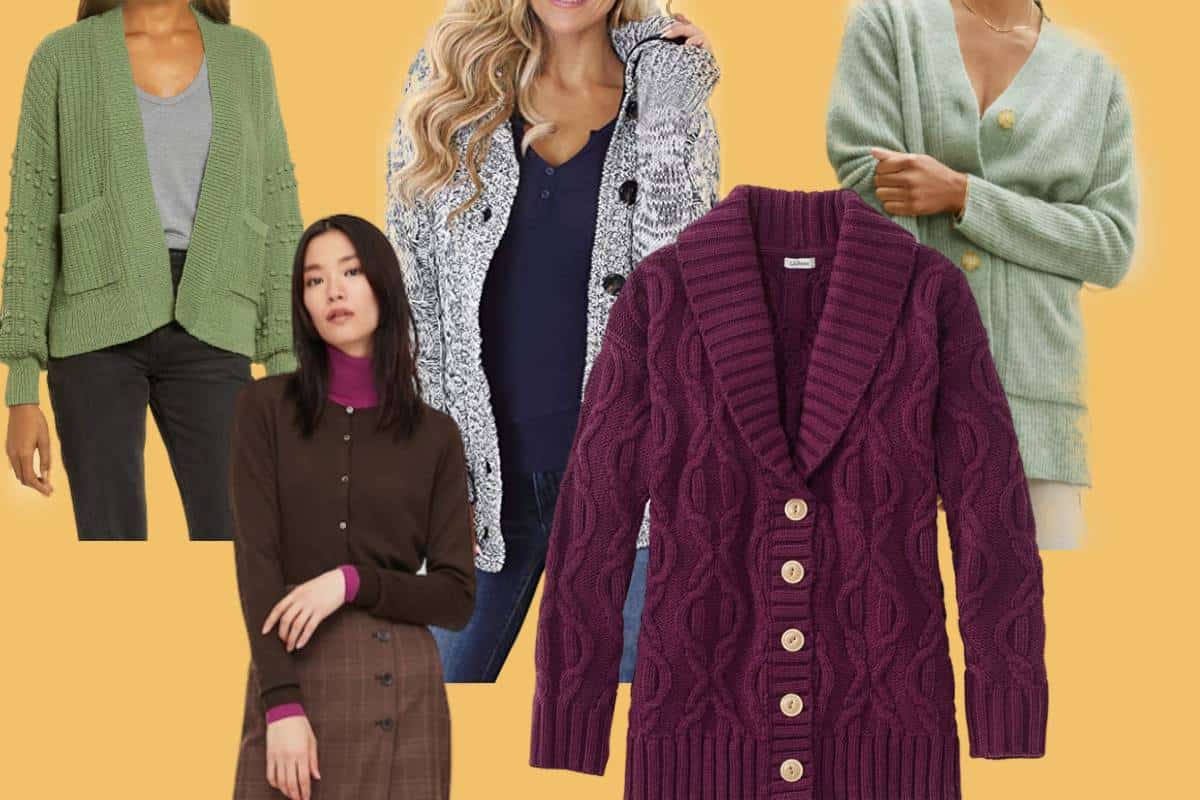 A comfy, warm cardigan is a must-have for the colder winter months. They are easy to throw on whether you are lounging or you need a high-quality knit for work. Cardigans are versatile and can be very warm and soft.
We have found styles from long to cropped in merino wool, cashmere, or cotton with a few other yarns (alpaca!)  thrown in that will keep you cozy and comfortable all winter long.
Read More: Gift Ideas for Men Who Love to Be Comfortable
What to Look for When Shopping for Cardigans:
Finding the perfect cardigan involves figuring out what fabric types you like and finding the perfect color and fit.
Fabrics– For the softest styles, look for merino wool, cashmere, or cotton blends. There are some excellent polyester blends they are available, but be careful about what they are blended with. Look for blends with other fabrics that are known for being soft, like rayon (in some cases) or cotton.
Warmth– The warmest styles are usually made from wool or cashmere. If you go for a 100% wool sweater, there is a good chance that it will be itchy, except for merino wool that is known for its warmth and softness. Cashmere is also known for being warm, soft, and lightweight, making it an excellent option for work as it doesn't come with the added bulk that wool does.  Cotton doesn't tend to be as warm as other fabrics, but it is usually relatively soft and can often be worn for most of the year.
Washable– Getting a sweater that is either machine or hand washable is much easier than dry clean only sweaters. Unfortunately, many of the higher-end cashmere styles are the softest and coziest styles, but they also have to be dry cleaned, which can be a pain and add extra cost. If this is an issue for you, make sure you check before you buy.
Sizing–  If you like a generous fit, as a lot of women do with their sweaters, you can always size up or look at men's designs.