8 of the Best Comfy and Warm Flannel Nightgowns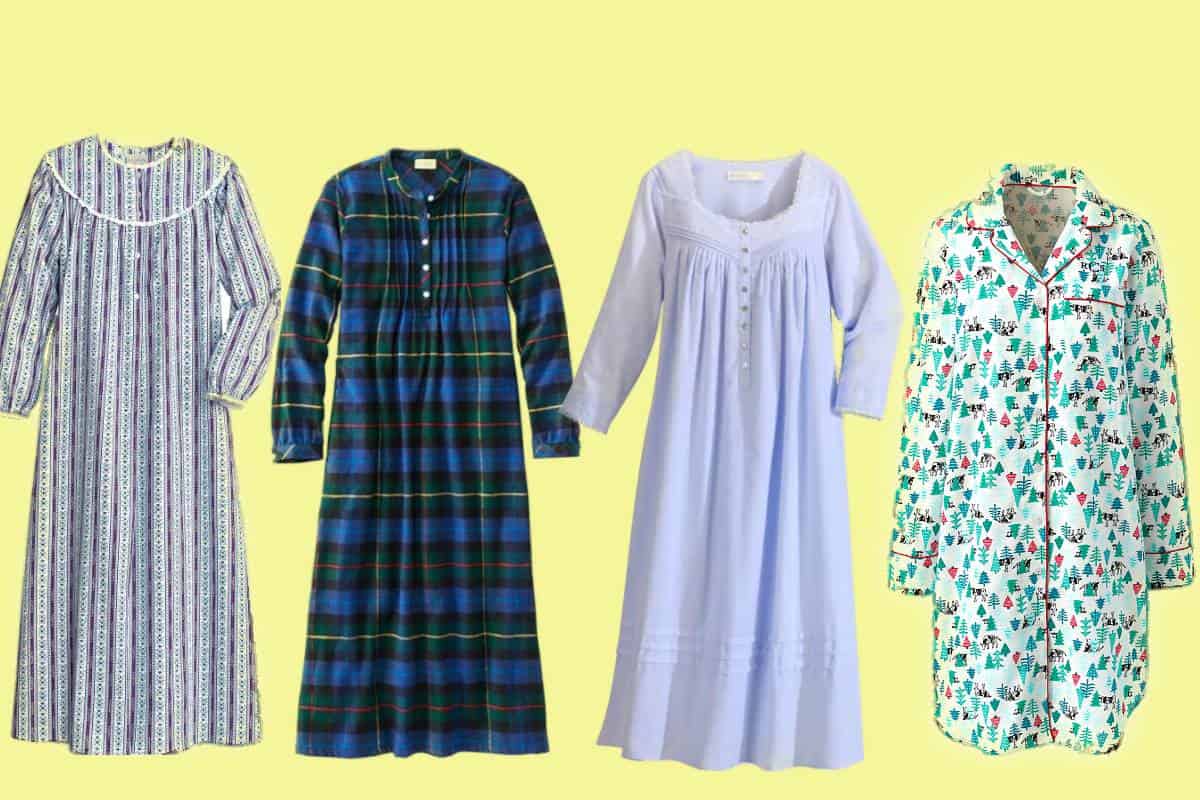 A long flannel nightgown or nightshirt can be one of the best things about settling in for a cozy winter evening. Not only will they keep you warm on those extra cold days when you are sleeping, but the loose fits of these types of this type of sleepwear are also great for lounging around the house when the temperature drops. The huge shift to staying comfortable at home over the last year also means that women are wearing these styles as day dresses in some cases.
There are lots of excellent options in traditional long-sleeve styles that range from just below the knee to floor length for extra warmth. If you are in search of a high-quality winter nightie with the softest, most luxurious cotton flannel that will keep you warm and comfortable, we have come up with a list of the very best flannel nightgowns.
Read more: Gift Ideas for Men Who Love to Be Comfortable
What to Look For
Softness– For many women, besides the warmth that flannel offers, one of the best features of the fabric is the softness. It is worth taking a bit of time to read reviews of any styles you are interested in just to make sure they have a good reputation for being soft.
Length– Since this is a post about long flannel gowns, most of the styles on this list run almost to the ankle or even floor length. Extended length options aren't always the best for all situations, but they can be useful for extra warmth and for times that you have to go out in the cold or answer your door unexpectedly, and you want to be fully covered. They can be challenging to move in when walking up stairs or if you are moving around a lot.
Fabric Weight– Flannel weight is usually is mid-weight or heavyweight. There are a couple of options in this post that are lighter weight, including the Thea Virginia and the Lands' End style. If you get overly hot while sleeping but still want a warmer style for general wear, they may be good options to check out.
Collar– It is worth taking a moment to consider the type of collar that you feel most comfortable in when shopping for a nightgown. Since most of these styles are made for warmth, the neckline is often higher or fuller to keep your chest warm. If you don't like to feel covered or constricted around your chest, you may want to look at styles with either a button-down collar that lets you adjust it or a style like the Eileen West Fairy Tale that has the open neckline.
Arms– Another feature worth thinking about is the arms. Would you like the length to go right down to your wrist, do you want to be able to roll up the cuffs? Are you okay with trim on the wristband? Do you like the fit very loose or more fitted around the arms?
Pockets– On a gown, a pocket is a convenient feature, especially if you are wearing the garment around the house and may want to have tissues or be able to keep your phone handy.
Price– You can get styles for as low as $20 up to around $80-90, there isn't really any need to spend any more than that on a nightgown. The Lanz and Eileen West designs are generally considered the best quality for the money. Even though they are a little pricey, they will last for a long time, and you end up getting your money's worth.