The Most Comfortable Men's Shorts by Inseam Length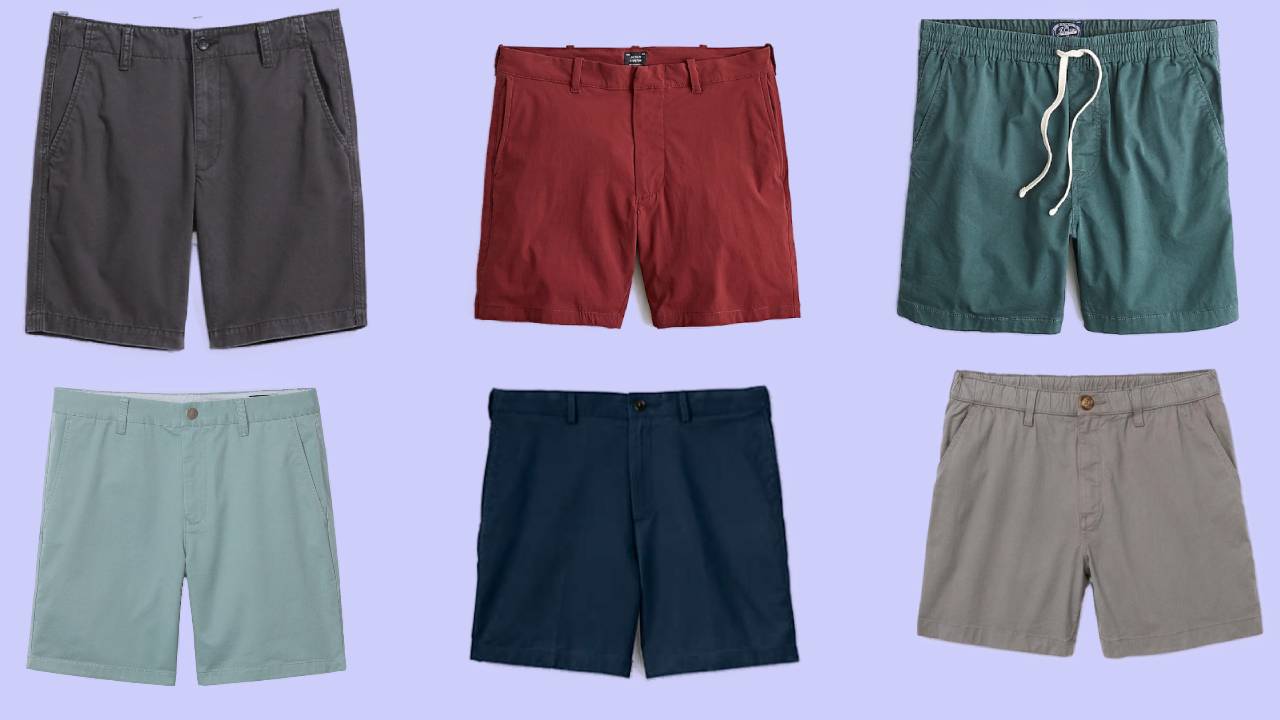 Finding that perfect pair of men's casual shorts can be difficult, but it doesn't need to be since there are so many excellent styles that are comfortable and look great. Whether you love a leg-baring 5-inch inseam, a more modest 7-inch length, or even a full coverage 10-inch or longer hem, we have put together a list of all of the most comfortable men's casual shorts broken down by inseam length.
Scroll through to see our edit of the most popular men's shorts on the market right now that feel great in the heat and that will give you all-day comfort.
What Inseam Length Should You Get?
The inseam refers to where the hem will fall on a pair of shorts. One thing to note is that your height plays a significant role in what inseam works best for you.
If you have a  diminutive stature, a smaller inseam may be the right choice, or if you are tall, you may feel more comfortable with one of the longer lengths.
Take a moment to measure from the bottom of your crotch along the inner side of your leg to the area on your leg where you want the hem to fall. That measurement is the inseam length that you should look for.
The Best Men's Shorts with 5 and 6″ Inseams
A 5-inch inseam is pretty small and is what you will want to look for if you are interested in showing a decent amount of your leg or are looking for less fabric, so you stay cooler.
The following are a few of the best shorter-length styles.
7-inch Inseam Styles
The 7″ inseam is the best length if you like a design that isn't too short or too long and you are of average height. This length often looks the most modern and stylish and typically will fall one to three inches above the knee.
If you aren't very tall, 7 inches can be a good option if you like a decent amount of coverage on your legs or if you are tall and like a shorter look.
9 and 10-inch Inseam Styles
Inseams that are 9 inches and up are good options if you are very tall and/or want your shorts to fall just above or at the knee.
Longer lengths can work well for a dressier outing or for work, as they often have a classic conservative look to them.
Read more: 10 of the Most Comfortable Men's T-Shirts Around
Other Stuff to Look for When Shopping for Men's Shorts
You probably already know what you like and what to look for when shopping for men's shorts, but if you don't, keep in mind a couple of things:
Fit: Obviously, you will want shorts that fit you well. For some men, that will mean a nice slim fit, while others will prefer a looser cut. Also, think about the length and design of the shorts, and choose a style that fits your body type well.
Fabric: The fabric of your shorts is important because it affects both comfort and durability. Some popular materials for men's shorts include cotton, polyester, and some of the newer nylon tech fabrics.
Style: Men's shorts come in a variety of styles, including cargo, chino, and athletic. Depending on what you are planning on wearing the shorts for, you will want to make sure you choose the right style that is neither too formal nor informal for the activity.