The Best Lightweight Sweaters for Women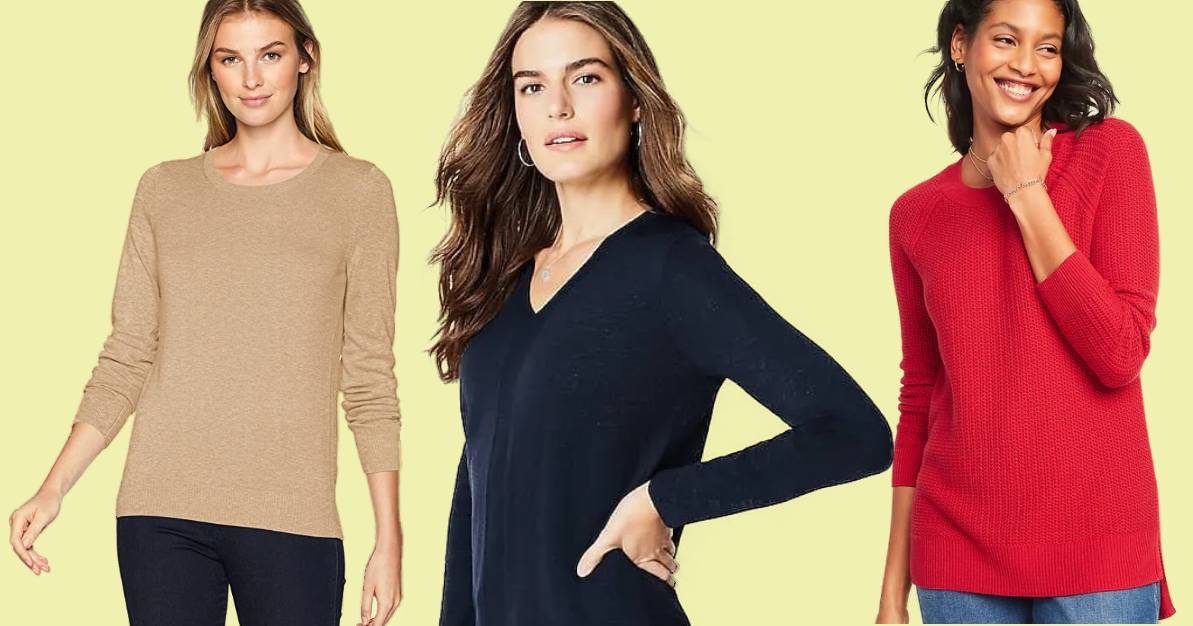 The best lightweight sweater for women can give you an extra layer for work in an overly air-conditioned office or when you need something to keep you warm on a chilly summer light. They are also a great choice in transitional weather when you aren't quite sure what to wear.
There are a lot of beautiful, lightweight pullovers out there, so we have rounded up a few of the best v-neck and crewneck designs in relaxed, flattering fits that you will love from high-quality brands that you trust.
3 Tips for Finding the Perfect Lightweight Sweater
Fabric– All thin and lightweight fabrics aren't created equally. If you are looking for a warm-weather option, look for cotton or mostly cotton fabric blends that will give you coverage but not make you overheat. If you are looking for a thin sweater that will keep you comfortable on cold days, look for a lightweight yet warm wool-like merino or cashmere.
Design– You can get thin styles in all of the common sweater designs, so things to consider when shopping is whether you want the pullover to be fitted or not fitted, where the hem will fall at the waist (the length), and the style of the neck (v-neck, crew, scoop).
Quality– Due to the thin nature of the material, some lightweight sweaters may not be as durable as you are used to with certain types of clothes. They may be more likely to snag or get holes depending on how they are laundered. If this is a concern for you, you may want to look for lightweight fabrics that are also known to be durable. Merino tends to have relatively strong fibers, and certain types of acrylic or polyester may help with durability if they are included in the fabric blend.
We have found beautiful cotton-blend sweaters if you want a breathable option for warmer weather. We have also thrown into our list a few lightweight types of wool, like merino, that will keep you warm without the bulk that women love for being neither too light but not heavy.
Scroll down to see a few of the best lightweight sweaters that are the closet staples you need for work or fun.