12 Comfy and Cozy Women's Turtleneck Sweaters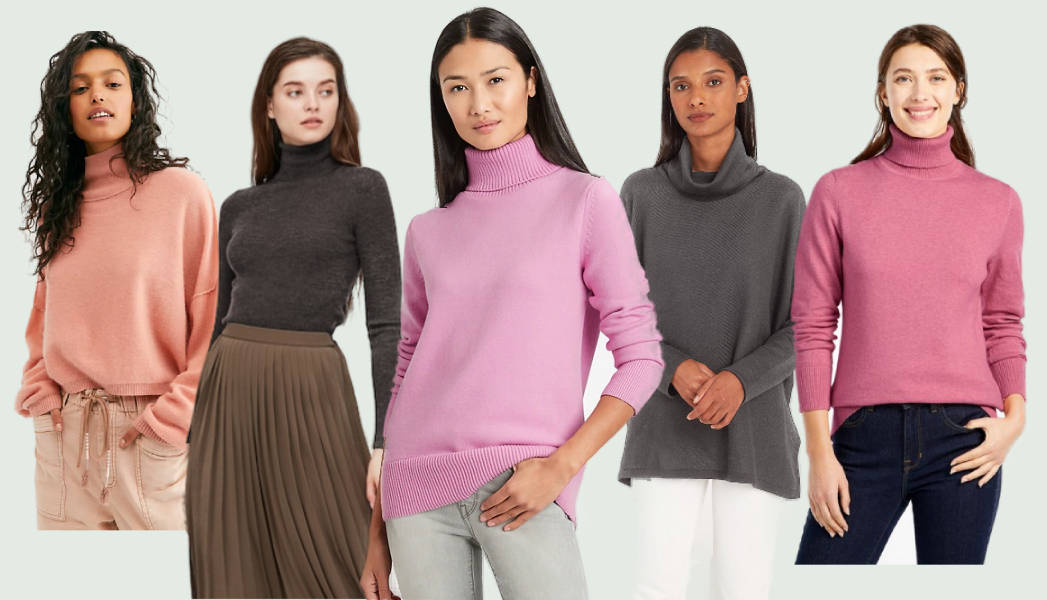 One of the best things about winter is getting cozy in the most comfortable turtleneck sweater that you can find. For some women, turtlenecks are a winter essential, not only because they keep you warm, but many styles are very stylish and elegant, so you look great as well.
From oversized to fitted styles that work for the office in cotton, cashmere, viscose, or alpaca, we have rounded up all kinds of comfortable women's turtlenecks that will get you through the coldest winter days.
Read more: 14 Warm, Comfortable, and Classic Women's Sweaters