The Softest and Comfiest Microfiber Sheets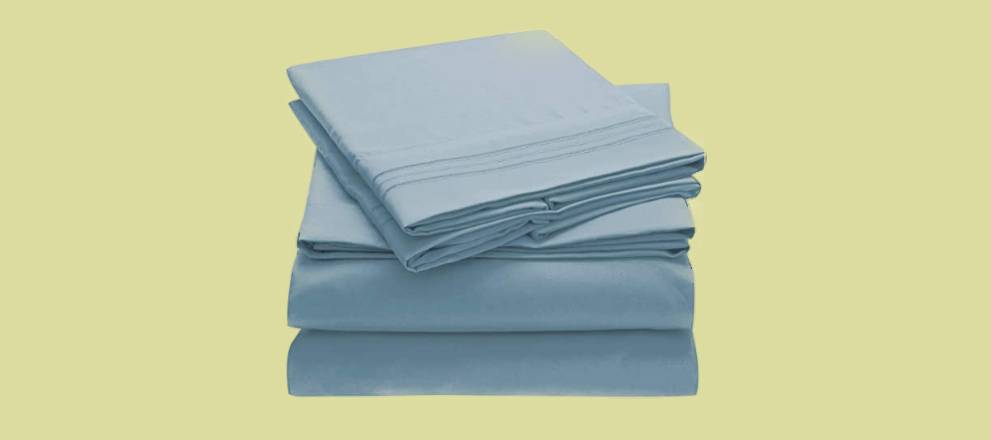 Microfiber is an excellent fabric for sheets, especially if you are on a budget and want soft, easy-care, comfortable bedding. It can be thinner and arguably just as smooth as natural fibers such as silk. Since it is woven very tightly, it is very strong and durable. It is also stain-resistant, insulating, wrinkle-resistant, and easy to care for.
Some of the most popular bed sheets are made from microfiber fabrics. Despite all of the things microfiber has going for it, it isn't necessarily the best option for everyone. If you are a hot sleeper, you are going to want to avoid microfiber since it doesn't breathe as well as fabrics like cotton, silk or linen, so it isn't the right choice if you are trying to find bedding that helps you stay cool.
We decided to round up the comfiest sheets made of microfiber with strong reviews of four stars and above that you can buy now. Keep scrolling for a breakdown of the most comfortable microfiber sheets worth considering.
Read More: The Internet Says These are the Most Comfortable Bedding Brands
Things to Consider:
Microfiber is a great fabric if you are looking for sheets that are thin but strong and exceptionally smooth and comfortable. There are a lot of very popular sets that you can get for budget-friendly prices. When you are shopping, here are a few other things to keep in mind.
Thread count– Microfiber doesn't usually have a thread count as they are 100% polyester. Instead, look for GSM (grams per square meter). The higher the GSM is, the heavier the fabric will be. If you want to get microfiber sheets but are worried about overheating, look for options that are 90-110GSM.
Sizing – One of the biggest complaints about bedding is the fitted sheet not fitting on the mattress properly. Before buying any bedding, make sure you measure your mattress depth and check what the pocket size of the product you are interested in is.

Breathability-Polyester is excellent at providing insulating warmth and not so great at being breathable. If you overheat a lot when you sleep, polyester sheets probably are a good option for you. It can also retain odor and static.
Washing-Micro fiber sheets are straightforward to wash and take care of. You can wash in warm or hot water with mild detergent. You will want to avoid fabric softeners, though, as they can change the feel of the fabric in a bad way. They dry quickly, and sometimes they can shrink a bit when laundered.
Price– One of the best things about these types of sheets is how budget-friendly they are; they are the least expensive types of sheets you can get; you can easily find a fantastic, well-reviewed set for under $30. Because of this, they make an excellent option for students, kids, or guest bedrooms.
Read More: The Most Comfortable Men's Lounge Pants