The Best Crisp and Comfy Percale Sheets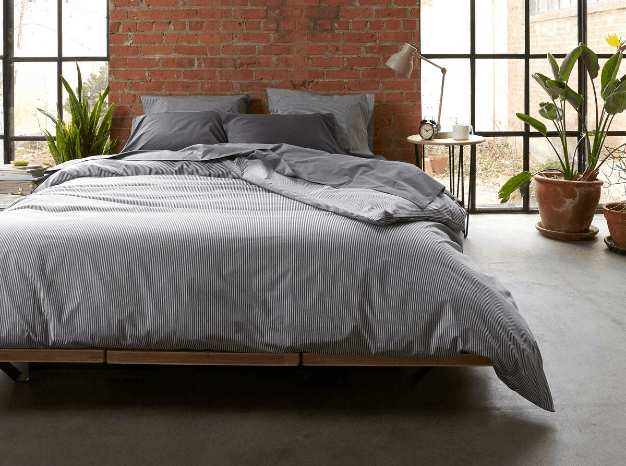 If you are serious about finding some crisp sheets, you are going to want to check out our list of comfy percale sets. Percale refers to a type of weave that is flat, closely woven, and very tight. Bedding made from this type of weave is generally lightweight, firm, and does a great job helping you stay cool overnight.
Percale weaves usually range in thread count from 180-300, and aren't super soft but feels as though it has been laundered and pressed like sheets that you often find at fancy hotels.  They may get softer over time with multiple washes, but this bedding typically feels cool and firm against your skin, making it an excellent choice for the summertime.
To help you find the best percale options — from luxury-like to wallet-friendly — we have rounded up the most popular and well-reviewed choices. Keep scrolling to see the internets favorite most comfortable percale sheets that will give you all the crispness you need to ensure you get the best sleep possible.
Things to Keep in Mind with Percale
There are a few key things you'll want to look for when shopping for percale sheets to ensure you get the very best sheets for your needs.
Weave– Percale refers to the weave of the fabric and not the material it is made from. It comes in either 100% cotton or a cotton-polyester blend. The weave is smooth, flat, closely woven, and characterized by a matte finish and crisp feel. This type of weave is a good choice for the hot summer months or warmer climates if you tend to overheat when you sleep. 100% cotton options are usually lighter in weight and more breathable than cotton-poly blended fabrics that are often a little stiffer. If you are looking for sets for the winter months, percale probably isn't the best option; if you live in a colder climate, you may want to look for flannel or even a jersey knit.
Wrinkles– One of the downsides of percale is that the fabric is prone to wrinkling. If it bothers you to have wrinkly bed sheets, you may want to look for other weaves and materials that are less likely to wrinkle, such as those blended with polyester. Most percale sets on the market are made of cotton that makes then breathable, but the downside is that it tends to wrinkle. If you've decided on 100-percent-cotton bedding, you can avoid some of the wrinkles if you remove them from the dryer immediately and fold them or put them on the bed right away.
Cooling- Percale sheets are known for their firm, cold feeling, which is why they are so popular with consumers. If you're a hot sleeper or the weather outside is warming up, Percale weaves are a great way to help prevent you from overheating since they breathe well. Inexpensive percale sets are often made from a cotton-polyester blend, which can make them less breathable.
Cost- There are budget percale options for $40 for a set, and higher-end brands can be well over $200. You will pay more for higher quality Egyptian cotton.
Pocket Size- When buying any bedding, you will want to make a note of your mattress size (not just twin, queen, king, etc.) but the depth of the mattress and ensure that the pocket size of the fitted sheet will fit. One of the biggest complaints about sheets is getting a product that doesn't fit your mattress.
Read more: The Internet Says These are the Most Comfortable Bedding Brands