The Most Comfortable Tights for Everyday Wear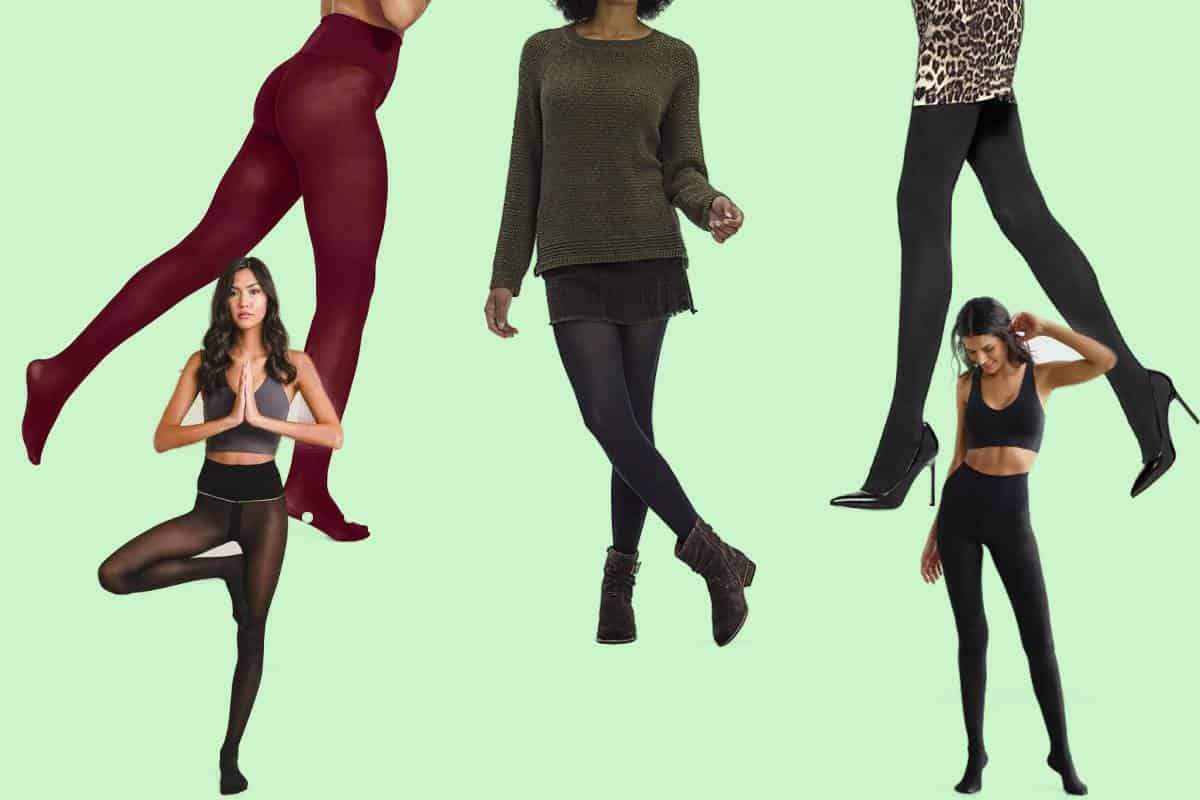 The words "comfort" and "tights" don't usually go together, and finding a durable, comfortable pair with the right thickness can be challenging.
Having said that, if you're looking for the best black tights for everyday wear, I have looked high and low for the most comfortable options and would like to share them with you.
The tights listed below are perfect to wear with skirts and dresses. They're strong and durable, so they feel pleasant to wear and won't rip or sag.
Keep reading for the best tights for comfort, according to thousands of reviews and recommendations from clothing experts.
Read More:  Gift Ideas for Men Who Love to Be Comfortable
How to Find the Comfiest Tights for You
When shopping for hosiery, the following are a few things to keep in mind to ensure you get the very best style for your needs.
Sizing
Sizing on tights is notoriously challenging to get right since there is such limited sizing. They are often too long or too firm in the waist for most women. Before buying anything, it is a good idea to look at the sizing charts for the different brands that can usually be found on the brand's website. If you find that the length of a style is okay but too restrictive through the waist, you may want to look for styles that either have no waist or only a light control on the abdomen. The other thing that can be helpful if you find that the waistband pinches, look for styles with wider waistbands; they are often much more comfortable.
If you have a tiny waist, you may run into trouble with the tights sliding down or sagging, in this case, you should look for a brand that has, at the minimum, a light control top. Control tops can be very uncomfortable for some women, but if you have trouble with them staying up, then they are kind of a necessary evil.
Material Types
Most designs are made of nylon, often around 80%, with a mixture of spandex or Lycra. You can get some styles that are a cotton blend. If you want something warm, you can try sweater knit cotton blends or merino wool styles.
Warmth
A nice warm pair of tights can make a huge difference in comfort level if you live in a city that gets cold in the winter and you work in an office with a formal dress code.  A good quality pair of fleece-lined tights is one way to go if you need warmth. You can also try a heavier knit pair of sweater tights that will keep you warm outside but shouldn't make you sweat while you are indoors.
Waists
If you are sensitive to your stomach feeling restricted, look for styles without a control top or those with a low waistline. There aren't a lot of options, but you should be able to find something comfy for you. If you can't find a low waist, some people fold the waistband down so they are below their waist.
Durability
If you are wearing them every day and need them to be durable, a great option is to try some of the brands of dance tights. They are thicker, warmer, and much less likely to get runs than regular styles.
Washing and cleaning
Unfortunately, most styles are intended to be hand washed and air-dried. It is a pain, but it means they will last longer.
Colors
Most tights come in black, gray, navy, and perhaps brown. If you need a style that is an unusually vibrant color for a costume or an outfit, you could try Tabio, which has a few fun colors to choose from.
Denier
You may see the term 'denier' when shopping and wonder what it means. Styles with a higher denier tend to be stronger, thicker, more durable, and opaque. Denier tights are those with a 40 denier or higher that won't show the skin underneath.