The Most Comfortable Men's Lounge Pants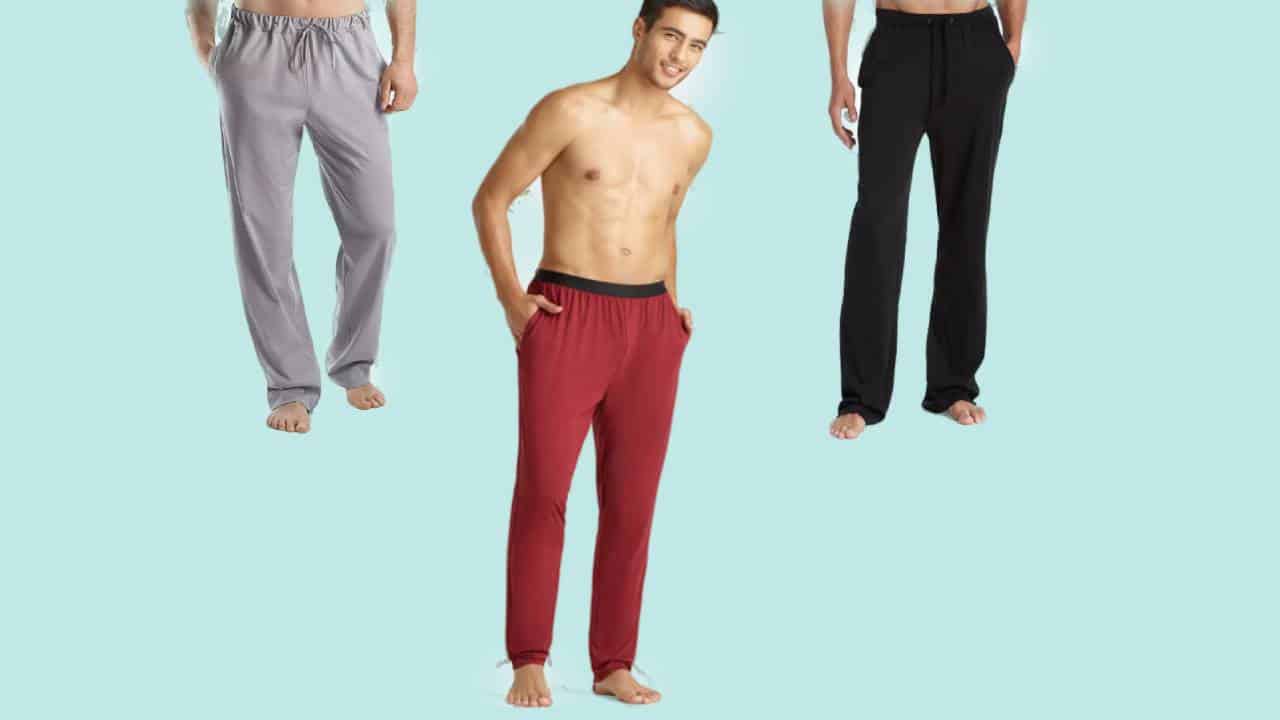 If you are spending more time at home these days, as most of us are, it is an excellent opportunity to find some comfy, cool, and lightweight men's pants for wearing around the house. The perfect option is lounge pants that are kind of a cross between pajama bottoms and sweats and are usually made from a very thin soft material and have a barely-there feel to it.
A lot of men wear their lounging clothes for sleeping or obviously for lounging around the house. These styles are great for times when you want to relax in total comfort in the silkiest, softest fabrics going.
We scoured the ratings, read many opinions, and analyzed all of the styles to find you the top picks.  From straight leg to jogger designs, these are the pants men love to relax in.
See and shop some of the most comfortable men's lounge pants below.
Read More: The Most Comfortable Men's Sweatpants for 2021
What to Consider When Shopping for Lounge Pants:
Comfort is key when finding that perfect pair of bottoms to wear around the house. There are, however, a few other things to keep in mind.
Fabric– Styles that are marketed as "lounge pants" are almost always a thin, soft material. Lounging pants can be whatever you want them to be from thick sweats to old boxer shorts. But if you buy a design that is labeled as a 'lounge pant,' you can expect it to be made of a relatively thin and lightweight fabric that is often a modal blend or soft cotton knit.
Design– You basically have two design styles that you need to choose between straight leg or tapered bottom. The straight leg is the more common style in loungewear, but if the design is long, it can make it necessary for you to get the product hemmed, or they may drag on the floor.
Excessively baggy styles can also get twisted if you are wearing them for sleeping, and you move around a lot when you sleep. Tapered legs (sometimes called a jogger) with a banded ankle can be a good option if you like a design that can pass for an on-trend jogger that you can wear out in public. Jogger styles may also give you a little more control over the length.
Pockets– Traditionally, one of the main differences between lounge and pajama bottoms is the addition of pockets. However, many PJ bottoms are now being made with pockets to the dismay of some. Pockets are great for storing things like your phone or wallet if you need to go out for a quick errand.
The downside to pockets is that in some cases if you are sleeping and sleep on your side, they may cause discomfort with extra fabric pressing into your skin. This isn't a common problem with most styles, but it can be an issue with thick material.
Length– Lounging pants are relatively limited in sizing, and most styles tend to be quite long. It is a good idea, especially if you are buying online, to check the inseam length of any styles that you are considering just to make sure you aren't disappointed with the fit when you get them.
Related: The Most Comfortable Sleep and Lounge Shorts for Men