The Most Comfortable Women's Yoga Shorts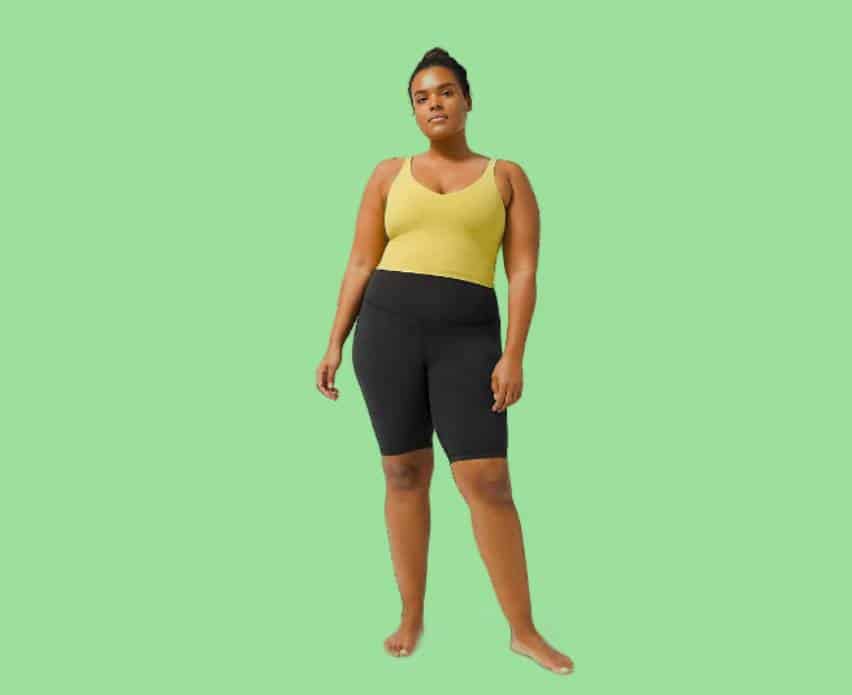 The best women's yoga shorts are those that allow you to stay comfortable when doing your practice. Whether you are doing hot yoga and are looking for a more cooling option than a full or Capri length legging or you need something to stay cool during the warmer months, several excellent options are designed specifically for yoga practice. They have features like high waists, side pockets, and breathable sweat-wicking fabrics that can stop you from getting overheated during your training.
If you are looking for the most comfortable yoga shorts for women, we have found a few of the most popular styles.
Read More: The Top 12 Most Comfortable Yoga and Workout Leggings
What to look for:
Yoga shorts require somewhat specific features in design, mainly due to the inverted poses that you do. If you don't have the right type of shorts, it can lead to uncomfortable or embarrassing situations.
Inseam length– The inseam lengths on the styles that we listed in this post go from 2.5 inches to 8 inches. If you get too hot in class, you may want to try out some of the shorter inseam lengths so you can stay cooler. However, if you find short shorts to be too revealing, the 6-8 inch length gives you much more coverage while still being able to maintain a suitable body temperature.
Loose styles– You will notice that none of the styles on this list are loose-fitting. Baggy fitness styles can be a problem when practicing yoga as they may flop over and reveal more than you want them to, or they may bunch up in an uncomfortable way when you are doing different poses.
Biker type shorts are a good choice as they are a little longer and are more fitted, so they don't move around much.  If you don't like the tight biker style of short, one option is to wear the biker style underneath and then a looser exercise short overtop.
High Waist– Another feature to consider if you are trying to avoid showing too much in class is a high waist. These are great for concealing areas, especially when you are squatting or doing an awkward pose.
The thickness of the fabric– The thickness of the material can be a bit of a double-edged sword. If the fabric is too thick, and it can be overly hot and lead you to sweat more than you might typically.
If the material is too thin, you may find it to be somewhat see-through, which is what everyone lives in fear of. Look for fabrics that are sweat-wicking as they will be more comfortable to wear. If the material is noted as being thin, choose a darker color since lighter colors like white can often be the most transparent, but it can be hard to find ones that aren't see-through and are sweatproof.