10 of the Most Comfortable Men's Boxer Shorts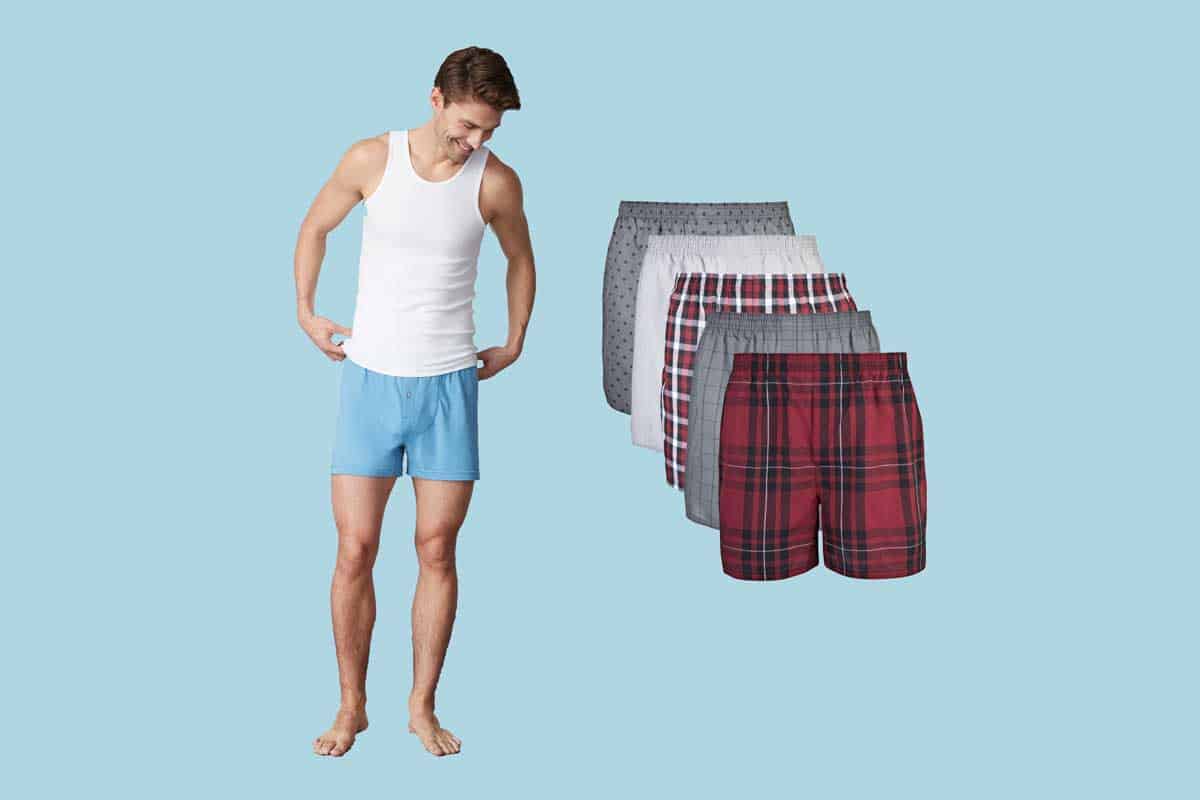 The number one priority when choosing a great pair of boxer shorts is getting styles that are comfortable. Comfort means different things to different men when it comes to underwear. Some find the tight fit of a brief to be the most pleasant to wear, while others feel that the looser fit of a boxer style with more freedom of movement is where true comfort lies.
If you are part of the latter group, we have come up with some of the best styles around, whether you are looking for a looser fitting, more refreshing option for a hot day or you are one of the many who wears boxers for sleeping. We have found designs in all kinds of colors, styles, fits, and materials that will keep you feeling great all day or all night, whatever the case may be.
Scroll down to find out more about the most comfortable boxer shorts for men.
Read More: 8 Super Comfortable Men's Pajamas
Tips for Finding the Most Comfortable Boxer Shorts:
Fly– Traditional styles usually have a fly opening, although most men never use it. Most fly openings have either a center button or a snap closure. If you are one of the men who like to use the fly opening, you may want to check that the opening length is the right length for you.  A long fly opening would be about 6″.
Inseam Length An inseam is the seam that runs down the inner part of your leg. It is a good indication of how long the shorts will be, and where they will fall on your leg.
Back Seam– The newer styles are getting rid of the back seam that runs up the middle part of the back. The back seam can be uncomfortable for some men. It is usually replaced with a one-piece rear panel that has no seam.
Leg Opening– An excellent feature to be aware of when shopping for underwear is the size of the leg opening, especially if you have muscular legs. It can affect your freedom of movement and also cause issues with the underwear moving around and bunching up in unpleasant ways.
Fabric– The most popular types of boxers are made from either a knit or a woven cotton blend. The fabric choice is pretty crucial to how comfy you are going to feel in your underwear. Woven fabrics are great for wearing under your pants since they can maintain their shape and structure and lay flat under your clothes. Some woven fabrics may be a little rougher than some of the super-soft knits, but that is not always the case.
Knit fabrics are usually more stretchy than woven and aren't able to hold their structure quite as well as the woven options. Knit designs can be a good choice for sleeping, as they often feel quite luxurious.
Waistband– When choosing a waistband, you will need to know your sizing (you have to measure your waist) then check the manufacturers sizing charts to ensure you purchase the correct size. You will also want to think about the type of waistband you prefer, for example, are you okay with elastic waistbands or do you need them to be cloth-covered.
Cut– There are a couple of different cuts of boxers to be aware of
Classic cut- Will be neither too baggy nor too fitted.
A full cut means that they will be relatively loose and perhaps a bit baggy
Tapered means that it will be a more fitted look. The leg opening may also have a rise on the side