The Softest and Most Comfortable Women's Jeans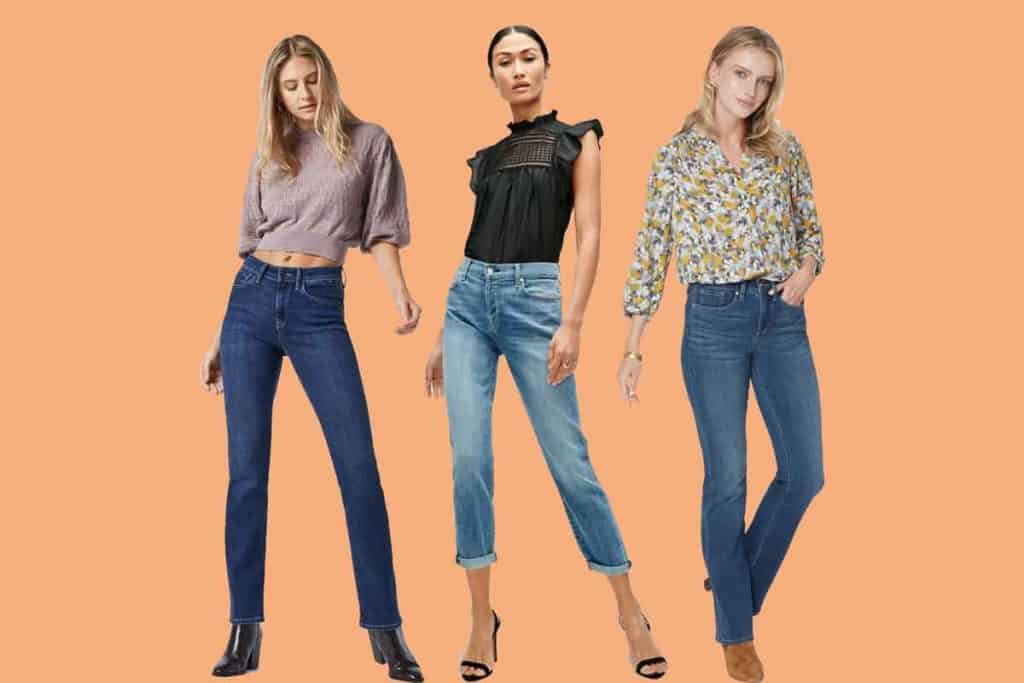 A soft pair of jeans is a great wardrobe staple to turn to when you want to feel comfy and casual. Many factors go into finding the most comfortable jeans for women. Getting the right style, fit, and length can go a long way to helping you look great and, in turn, feel great.
One of the most important features of amazing jeans is the feel of the fabric. Most women's denim is cotton blended with a small amount of spandex or elastane to give the fabric a stretchy feel and add to the comfort level.
Finding that perfect pair of jeans can feel a little challenging due to the overwhelming choice that is available. We have sorted through a huge range of the most popular styles and narrowed down some of the best choices in terms of comfort level for all kinds of different styles and fits, from skinnies to wide leg.
Since there are so many different fits, we have tried to include a wide range of shapes, cuts, and washes that will work well whether you want to keep things casual or when you need to dress things up a bit. Scroll down to see some of the most comfortable women's jeans available right now or skip to our posts that narrow jeans down by fit.
These are the most comfortable women's jeans to shop in each fit:
What to look for
It can take some time to find that amazing pair of go-to jeans that are so comfy you wear them at every opportunity. The following are a few things to think about when you are hunting for great denim options.
Stretch or non stretch
For the last few years, stretchy jeans have pretty much dominated the market, although lately, there has been a swing back to 100% cotton fabric that has the look and feel of vintage or classic denim.
Stretch fabrics can be very comfortable but don't tend to last as long as all cotton material and can sometimes stretch out in unflattering ways. Some 100% cotton denim can be restrictive and uncomfortable, so look for choices that have been prewashed for softness, so they have a little bit of a worn-in soft feel to them.
Fit
The fit of the pants plays a huge role in how comfortable you will find a particular style. Some women feel most comfortable in a stretchy skinny, while others love a boyfriend style's baggy feel.
There are so many different fits that it is always a good idea when you are shopping for jeans to consider the style and fit that works best for your body type and then go from there.
Weight of the denim
Another consideration is the weight of the denim. If it is a heavier weight, it will work best for colder weather or work styles that need to be strong and tough. Lightweight denim will be good for spring or summer.
Inseam length
When you are shopping for jeans, you also want to pay attention to inseam length to ensure that you get the type of fit you are looking for. The cropped length is still very trendy and great for summer months or when worn with booties in colder weather. A lot of pants only come in one inseam length and may have to be hemmed. You may want to consider styles that give you a few inseam lengths to choose from.
Rise of the waist
One final feature to keep in mind when choosing your jeans is the rise of the waist. Thankfully not that many designs are low-rise anymore. Mid and high-rise are the most fashionable at the moment and can be very comfortable. If you have trouble with styles digging into your waist when you are sitting, high-rise waists may be worth considering.