7 of the Best Women's Denim Bermuda Shorts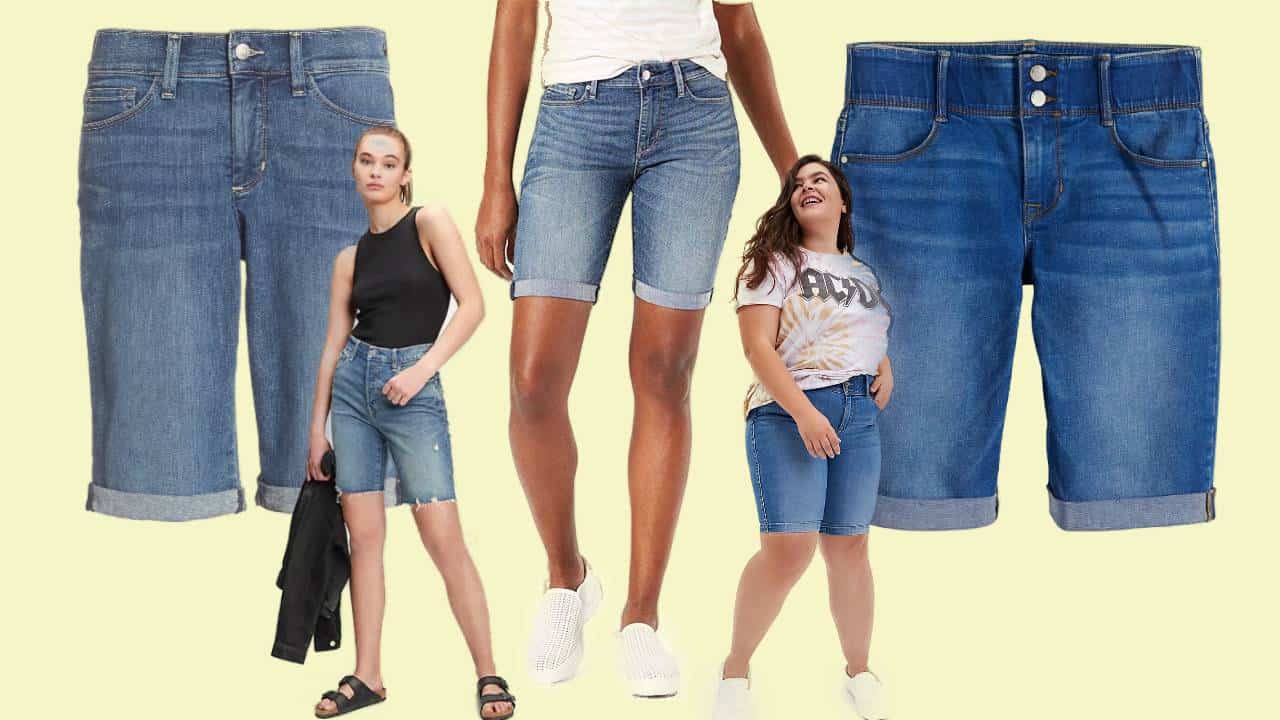 When you want to stay comfortable in the heat but don't necessarily want to show a lot of skin, a good option is to find a fantastic pair of denim Bermuda walking shorts. Longer-length shorts are great for giving you a bit of leg coverage but still allowing you to stay cool and comfortable during the warmer months.
There are lots of great denim Bermudas' that are fashionable, easy to wear, and flattering. The following are a few of the best options if comfort and coverage are what you are looking for.
Read More: The Most Comfortable Bermuda Shorts for Women
Read More: The Most Comfortable Bermuda Shorts for Women
What to Look For:
Over the last few years, the style seems to be shifting slightly from the ultra-short designs to longer lengths, so the selection of longer length shorts has improved quite a bit. If you have never shopped for Bermuda shorts before here are few things to keep in mind:
Inseam Length– Obviously, Bermudas are longer than regular shorts; just be aware that within the Bermudas category, the inseam length can vary from about 9″ to about 13″. If you have shorter legs, you most likely won't want to get a 13″ inseam. Conversely, if you have long legs and you don't want the hem to fall above your knee, you will want to look at the more extended inseam options.
Fabric – When you are shopping for comfort, one of the most important things to look at is the blend of the material. These days consumers love to have a little bit of stretch in the fabric as it helps to make them that much more comfortable. This is particularly applicable to jeans. Denim is cotton, but if you love the stretch in the fabric, look for products that have a bit of spandex or elastane in the fabric blend. You don't want so much stretch that garments get baggy, just enough to give you a nice amount of flexibility so you can move around.
Color/Rinse– Most styles come in at least a few different colors or rinse options. Darker rinses can be very slimming and transition from day to night easily, but they will absorb the heat much more than a light rinse will if you are out in the sun.
Closure– For the most part, jean styles will have a zipper closure. There are a few exceptions that are pull up and have a faux fly and an elastic waist. If you want a pull-up without a zipper, you could check out Riders by Lee Indigo Women's Plus-Size Comfort Waist Bermuda or some of the options on the Torrid website. The main downside to pull-up styles is that they don't have belt loops, so if the elastic doesn't fit your waist, you can adjust the fit with a belt.
Cuffed- One last thing to think about is whether you want a style that is cuffed or not. The cuffed styles look a little bit more stylish than a straight leg with no cuff, but if the cuff isn't anchored (or even if it is), you may find that you have to iron the shorts after washing. Cuffs can very easily get messed up in the wash. It isn't a big deal but something worth considering if you don't like ironing.