The Best Dress Shorts for Women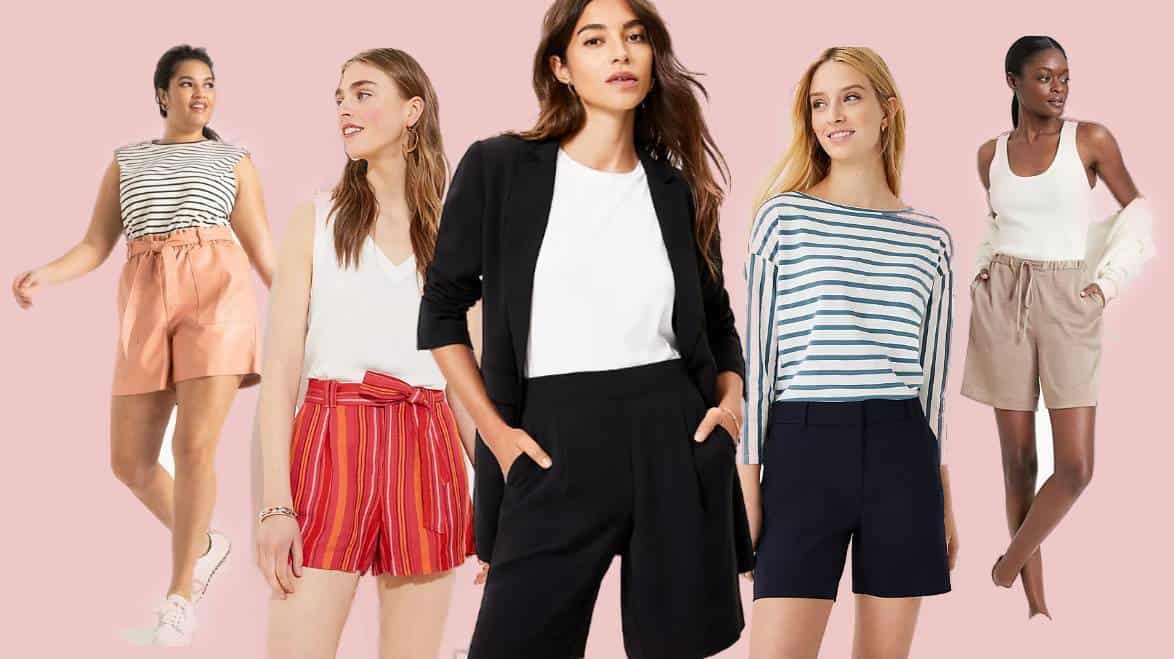 Dressy shorts are a great alternative to skirts or pants if you are looking to stay cool but also want to look polished. There are lots of styles that are available to help you look fashionable and put together in hot weather.
Depending on what tops you pair them with, dress shorts for women can create summer looks that are cool, comfy, yet sophisticated.
What to Look For:
Inseam Length– Inseam length is usually the feature that most women consider first when shopping for shorts. With a dressy style, you can go from a 3-inch inseam anywhere up to over 10 inches. It is a personal preference, and there are popular options in all of those inseam lengths.
Fit– There is no particular fit that is considered more formal when it comes to shorts. Some women love designs that look like skirts while others enjoy a more tailored fit, again it comes down to personal preference.
Color-Dark colors are generally considered the most versatile and are ideal for pairing with almost any kind of top. If you are dressing for an evening out, dark colors are fine as you don't have to worry about the shorts absorbing heat as they might in the sunshine. If you are looking for a dressy style for the day, lighter colors will be more comfortable than dark colors since they will remain cooler in the hot weather.
Fabric-With a more polished short, you will be looking at luxe cotton that is usually blended with a bit of a stretch fabric. For those looking for a bit of sheen in the material, you may want to look for polyester blends that can also make for a more luxurious or formal-looking fabric.
Belt or No Belt– Belts are a great accent to add a dressy element to any outfit. The tie-waist or paper bag waist is an attractive, fashionable option to consider that usually comes with a tie or strap attached. Some styles come with belt loops but no belt, so you can add a belt of your own to finish off a look.
Pockets– Loose-fitting shorts that have pockets that you can casually place your hands are wonderful to add a comfort element to any style. Some of the more tailored options don't have any pockets, so you get a trimmer, more streamlined look.
Waist– Currently, the most trendy waist length is still the high waist. A high waist can be very flattering for most body shapes depending on what type of shirt you are wearing and the cut of the design. A high waist can look a little bit more formal than lower waistbands. If you don't like the higher look, there are still option with a mid-rise that are comfy and look great.
Below is a list of some of the best dress shorts for all different tastes that can make an ideal choice for hot summer nights out.
Read more: 14 of the Most Comfortable Casual Shorts for Women