The Best Men's 100% Cotton No Stretch Jeans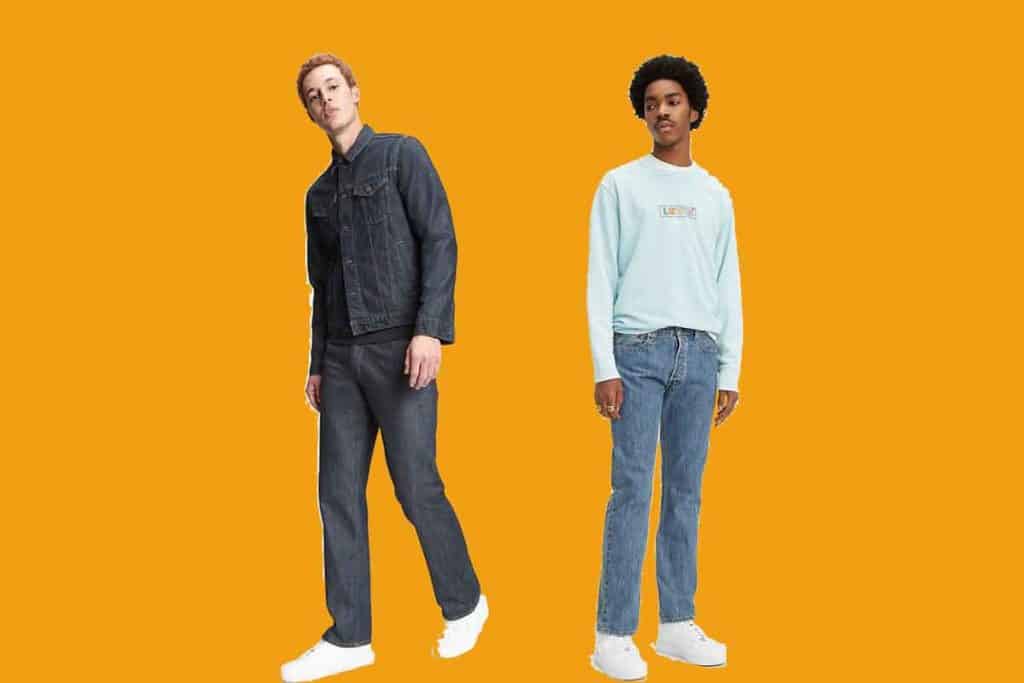 I've talked to a few men recently who find the most comfortable type of jeans to be the old-school rigid non-stretch 100% cotton options that used to be the norm. I love a little bit of stretch in my jeans but recognize that this isn't the case for everyone, so I searched the internet for some of the best non-stretch denim options that have stood the test of time.
When looking for this type of denim, you need to look for 100% cotton rather than the 98% cotton and 2% stretchy fibers that are the most commonly available currently. What makes the material stretchy is when the cotton is combined with a small synthetic fiber that gives it the stretch. All cotton denim is usually more rigid and is often classic or straight-leg cut rather than skinny. They may take a little time to break in, but the break-in period is worth it as they are much more durable than stretch fabrics and generally last longer.
To find classic jeans that do not contain synthetic fiber, you have to look at traditional brands like Levis, Wrangler, Eddie Bauer, Lands' End, and L.L Bean, who continue to make original rigid denim in more relaxed fits. Read on to find out more about the best nonstretch jeans for men.
Read More: The Best Cozy and Comfy Gift Ideas for Women (Holiday Gift Guide)
Read More: The Most Comfortable Hoodies for Men