Review of Banana Republic's Slub Cotton-Modal T-Shirt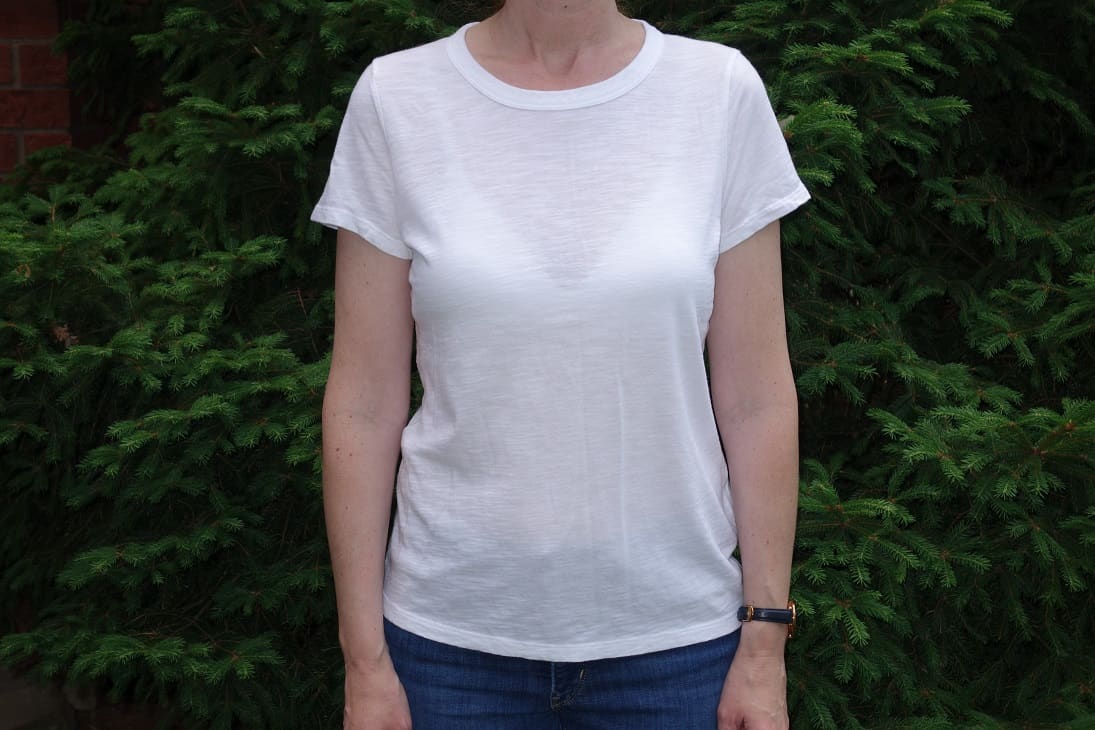 Banana Republic Slub Cotton-Modal Crew-Neck T-Shirt is made from a cotton-modal blend, which is super soft and breathable. The length of the BR crew is a standard mid-length that will fall at the hip or slightly below. It is relatively thin cotton so avoid this design if you are looking for a thicker fabric.
It costs between $20-$30 depending on colors, patterns and sales, and whatnot. I've got the crewneck here, but it also comes in a v-neck and scoop neck in this same cotton modal fabric.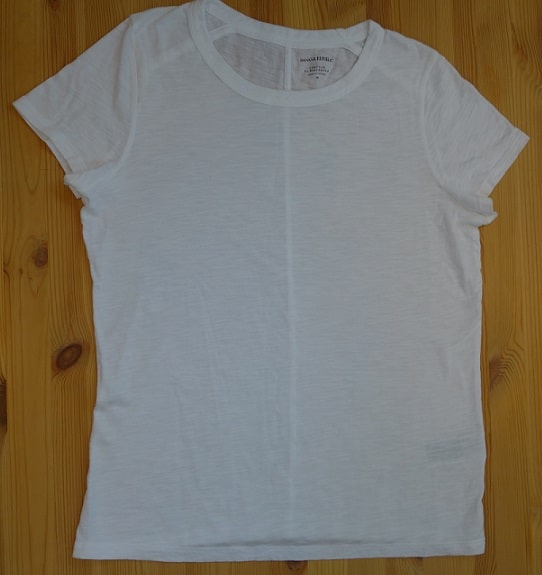 Comfort
This is one of the most comfortable t-shirts that I have come across. As soon as you put it on, it just feels silky soft and quite luxurious. It has such a light touch that you hardly feel like you are wearing anything. It isn't tight and has some stretch to it. It won't make you feel self-conscious when you are wearing it.
Quality
The quality of this t-shirt feels pretty solid. The fabric is thin, but it doesn't feel delicate and will get holes after a few washes. That is one of the cool things about modal; it is very silky and thin, yet durable. Some of the t-shirts that I have that are modal have far outlasted my cotton tees.
Breathable
The fabric is very thin, and it is super breathable. Modal is known for allowing heat to escape while also absorbing moisture (which 100% cotton doesn't do), so you are getting some of the benefits of the modal and the breathability of the cotton.
Fit
This is a very flattering and relatively fitted design with a nice cut. It looks pretty stylish and isn't tight. The design is just a very nice crew neck design with standard mid-length that will fall at the hip or slightly below.
I love the fit- I think it is pretty flattering. The arms are perhaps a tad on the shorter side, so this probably isn't a great option if you like lots of coverage on the arms. The neck isn't too high for a crew style and isn't overly revealing- the length is fine- not super long, not too short. It is definitely an attractive fit.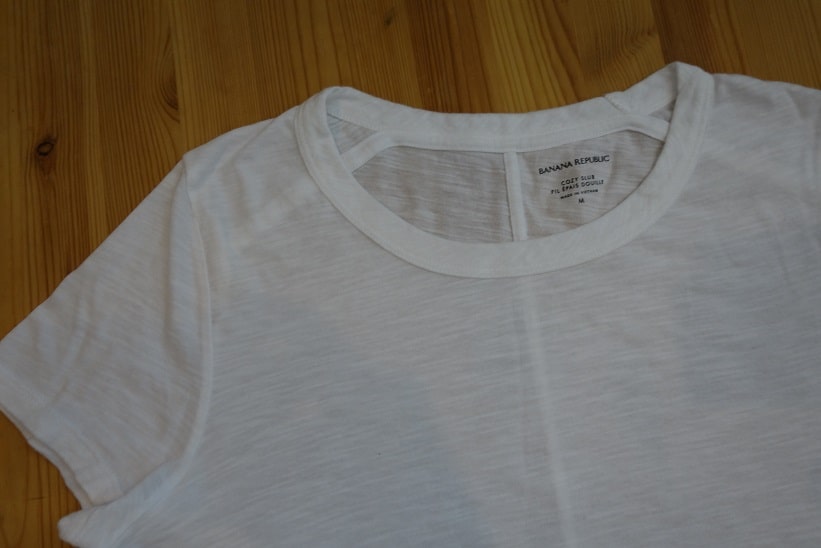 Thickness
This is a pretty transparent shirt. Most women are not going to want to wear the white color without a layer underneath. On the plus side, the thinness of the fabric gives this style a barely-there feel and makes it very cool.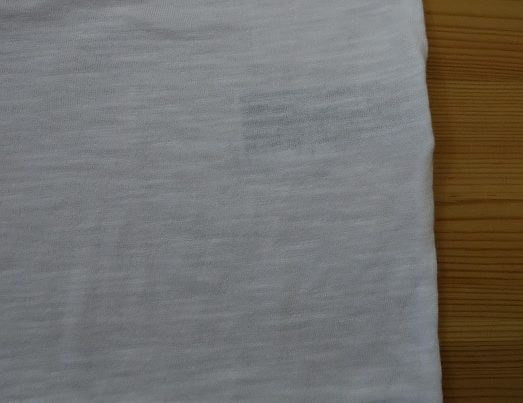 But what is interesting about the fabric is that it has a very distinctive kind of bumpy texture since it is slub cotton, which some people may not like if you want a smooth cotton tee. It makes it look a little vintage or worn in a bit.
What to look out for:
What I don't understand about this tee is they have designed it with a seam down the back that in the product description says shapes the waist. I just don't really like it and find it a bit strange. But I guess it helps make it look more flattering.
I have a couple of linen-cotton tees from Banana Republic from summer 2020 and they have the same back seam design. What I found with those tees is that after washing them the seam became crooked and I had to kind of straighten it out so it wouldn't look strange when I was wearing it.
This isn't a big issue for me because I never see my back, so it isn't a deal-breaker; I just kinda don't like it.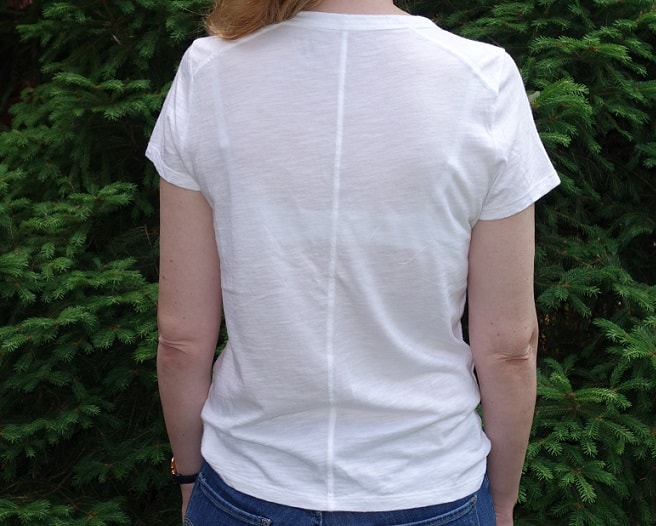 Apart from the back seam, this is an excellent tee, especially if your main goal is finding a comfortable style.
Read More: 15 of the Most Comfortable Women's T-Shirts

Latest posts by Molly London
(see all)