14 Warm, Comfortable, and Classic Women's Sweaters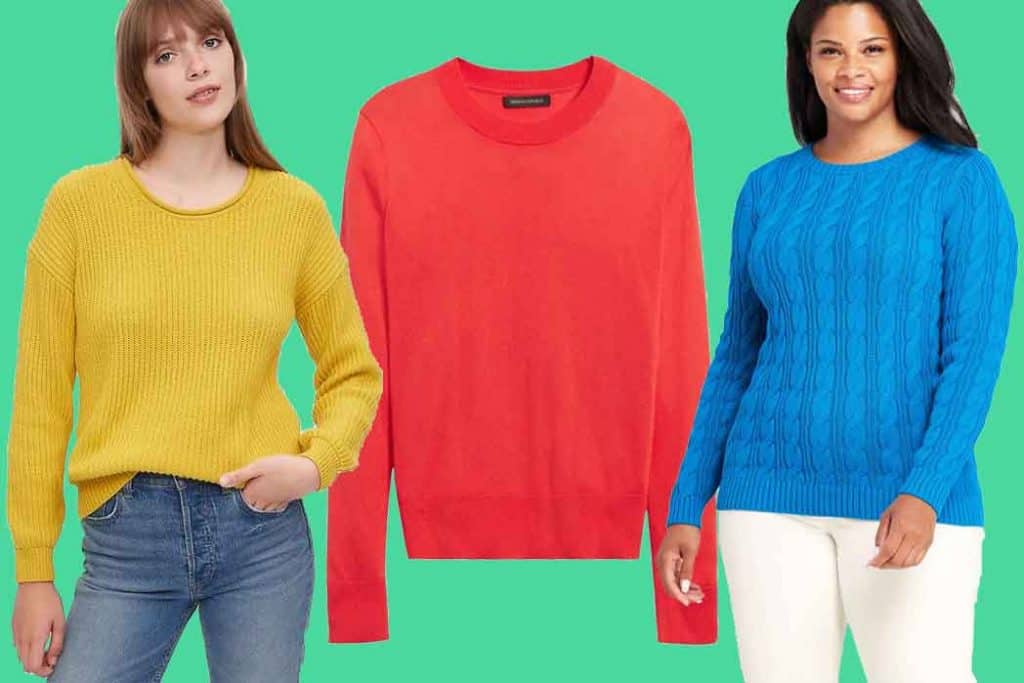 The most comfortable women's winter sweaters are those that are warm, good quality, and that will keep you cozy through the long cold months. The comfiest designs are cashmere, merino wool, alpaca, or cotton blends that aren't itchy and feel great against your skin.
There are a lot of options for cozy pullovers, but if you aren't sure where to start, we have come up with a list of some of our favorites. Whether you are looking for a luxurious gift for someone you love or are treating yourself, we have found all kinds of designs, from long styles that look great with leggings to more fitted cashmere options that are perfect for work; there is something for everyone.
What to look for:
Fabric composition
Since this post is on comfortable sweaters, we are focusing on fabrics that feel nice against the skin and not so much the polyester or heavy wool styles. If you are looking for soft materials, look for:
Cashmere – Cashmere is finer, yet stronger and smoother than sheep's wool. It is also about three times warmer than sheep's wool, so you can stay warm easily without the bulk that you get in a wool pullover. It makes an excellent option for work if you work in an office, and you need to stay warm but still look professional.
Merino Wool– Merino wool is generally considered the finest and softest wool of any sheep's wool. Merino is cheaper than cashmere while being almost as smooth.
100% Cotton or Cotton Blend– Cotton can be very soft and comfy against the skin. Some people find it a little heavy in sweater designs and perhaps not as warm as wool or other natural fibers.
Alpaca– Alpaca Fibers are usually soft, durable, luxurious with a slightly silky feel to it. It is warmer than sheep's wool and isn't scratchy against the skin.
Silk – Silk is usually blended with other natural fabrics to make fabrics that are super soft and comfortable against the skin.
Avoid acrylics and 100 % wool if your skin becomes irritated easily by scratchy fabrics.
Durability
Unfortunately, the softest comfiest styles aren't usually the most durable. More delicate fabrics can pill more quickly and are often more at risk for developing holes. Less soft yarns like 100% wool are much more durable, but for a lot of women are uncomfortable and scratchy to wear.
Pilling
You don't want your fabric to pill, but unfortunately, a lot of styles will pill with wear. If you find this is an issue for you, you can try a cashmere or a wool comb that can be a great tool to help get rid of pills and fuzz.
Machine Washable
Fabrics like cashmere and silk blends usually have to be dry cleaned. Cotton and merino wool tend to be machine washable. If you don't like spending a lot of time cleaning your sweaters, you will want to look for styles that specifically say machine washable.