Most Comfortable Women's Lounge Sleep Shorts for Relaxing at Home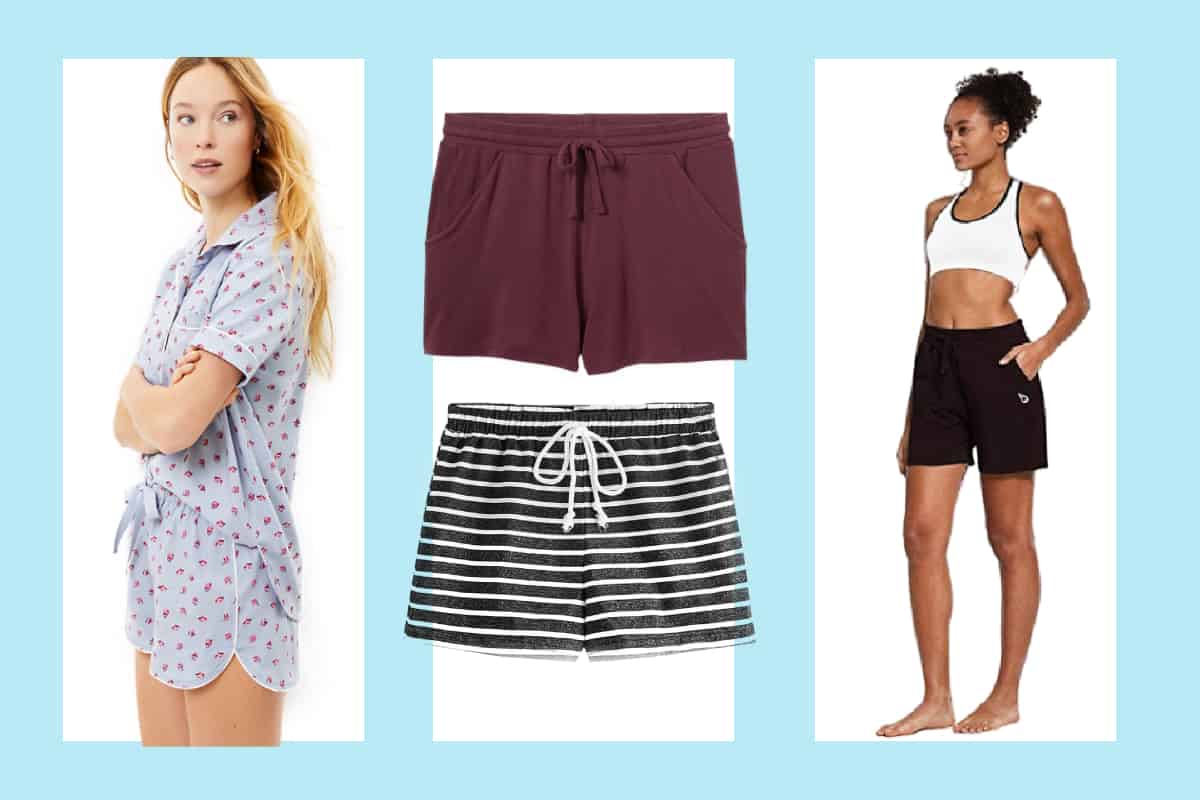 Get comfortable and relax in a cute pair of women's lounge shorts that are perfect for sleeping or for taking it easy around the house. The best styles come in soft, luxurious fabrics that are so comfy that you will want to put them on as soon as you get home.
Whether you are looking for warm weather PJ bottoms or you just love some soft loungewear, check out these ultra-comfy lounge shorts for your most relaxing days and comfiest nights.
Read More: The Most Comfy Women's Lounge Pants You Can Find
What to Look for
The great thing about loungewear is it doesn't necessarily have to look that great since comfort is key. Everyone has their preferences about what makes a great lounge garment, but if you aren't quite sure what to look for, here are a few things to keep in mind when you are shopping.
Fabric
For loungewear, soft fabric is pretty important with regards to comfort. This can mean soft cotton or smooth fabrics like rayon or modal. You also want to consider the weight of the material. Most lounge styles are quite light, and this is great for warmer weather. If you are looking for a cold-weather style, you may want to check out some of the shorts that women wear for working out since they are usually thicker come in heavier weight material.
Fit
For most people, a loose fit will be the comfiest style when lounging or sleeping. Relaxed fits don't have to mean frumpy. Some of the cutest options are short hemmed loose fit styles like the Tommy John and MeUndies designs.
Inseam
The inseam length is something you should consider when buying any type of shorts. Some women feel most comfortable in 2″ inseams, while others won't settle for anything less than a 10 inch Bermuda style. You can get lounge styles in a range of inseam lengths from 2 inches to 10 inches and beyond.
Waistband
Generally, the waistband is going to be elastic with a drawstring cord. A drawstring cord is important to help you get a good fit. Sometimes, just an elastic waist is good enough, but it might cause an issue by being too tight or too loose if you fall outside of regular sizing.
Colors
The range of colors in loungewear is typically pretty limited to colors like black, grey, or navy. If you want a style that comes in various color options, you could try the Baleaf style listed above.
Pockets
Pockets are a nice-to-have feature on lounge shorts. If you like to carry your phone around (or kleenex or lip balm), pockets are worth getting. If you don't typically carry items around your house with you, then you can skip them.