10 Ultra Comfortable Women's Terry Cloth Robes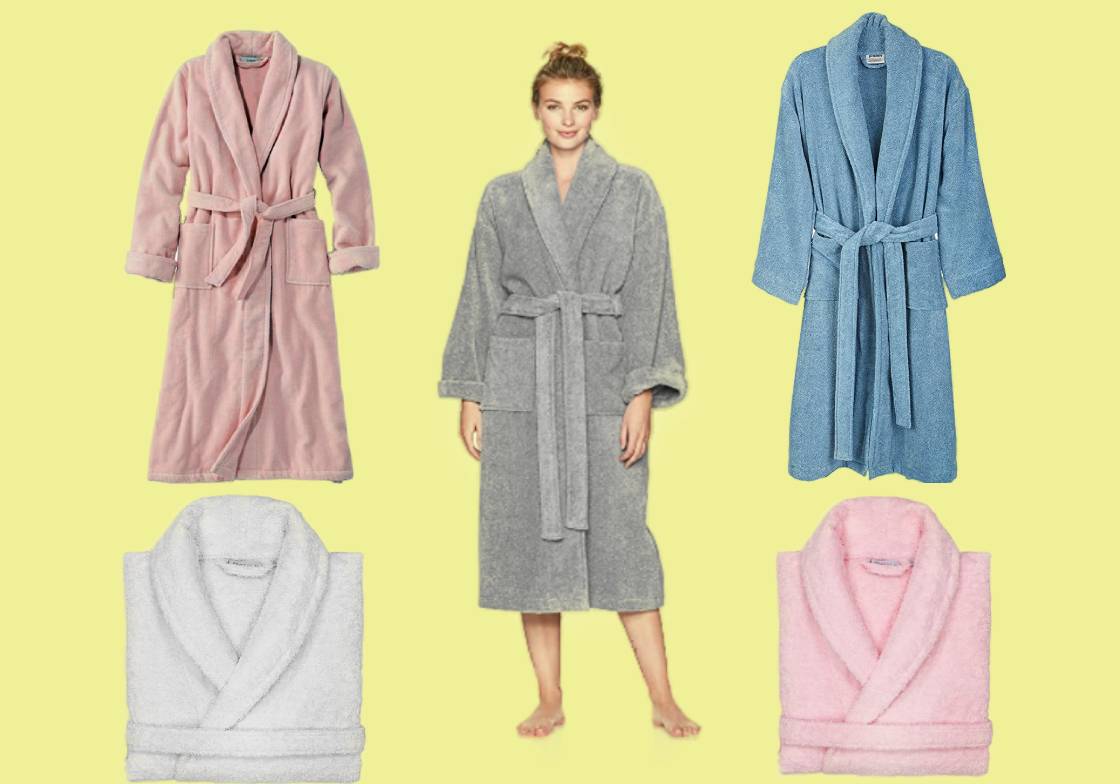 The best type of robe for right out of the shower or bath is a nice fluffy terry cloth design. They are fantastic for drying you off and keeping you warm and comfy. Terry cloth can run the range from scratchy budget options to Italian-made velvety cotton that feels like a dream to wear.
Pampering yourself by putting on a soft material after getting wet, whether from the bath, shower, or pool, can feel like the height of luxury. We have rounded up some of the most comfortable terry cloth robes for women to pamper themselves with.
What to Look for in a Terry Cloth Robe
Terry cloth designs are great for drying off after getting out of the bath, shower, or pool, but they aren't necessarily the best option for a general all-purpose robe. The following are a few things to take into consideration when finding the perfect design that will suit your lifestyle.
Weight of the fabric– Terry cloth is excellent for water absorption, but it can be kind of heavy if you are looking for a design that will help you dry off. If you live in a warmer climate or are looking for something lighter for the summer, you may want to consider a waffle knit. They are just as absorbent as terry cloth but are much lighter and cooler to wear. Also, be aware that there are different weights of terry, some are very thick and heavy, and some are more lightweight.
Length– Getting a style that is the right length for your height and your personal preference is relatively important. Longer designs will keep you warm and dry off your legs faster, while shorter lengths may be more attractive looking or more comfortable to move in. Since the sizing for robes often isn't very specific, you will also have to think about your height and look at the length when you are checking sizing.
Sleeve Length– The length of the arms can also play a part as to whether you find a style comfortable or not. If you do a lot of stuff around your house (cooking, cleaning, or getting ready) in your robe, some of the longer or wider sleeves will probably get in the way. If this is the case, you may want to look at 3/4 sleeves. Also, if you are petite, some of the regular length arms will be very long.
Warmth– If you are looking for a design that will keep you warm and cozy while you snuggle up on the couch, you may want to avoid terry altogether and go for a plush polyester design. Terry often isn't all that warm, while polyester styles can provide a lot of warmth and some of the options that you are available are beyond soft.