The Best Lightweight Cardigans for Men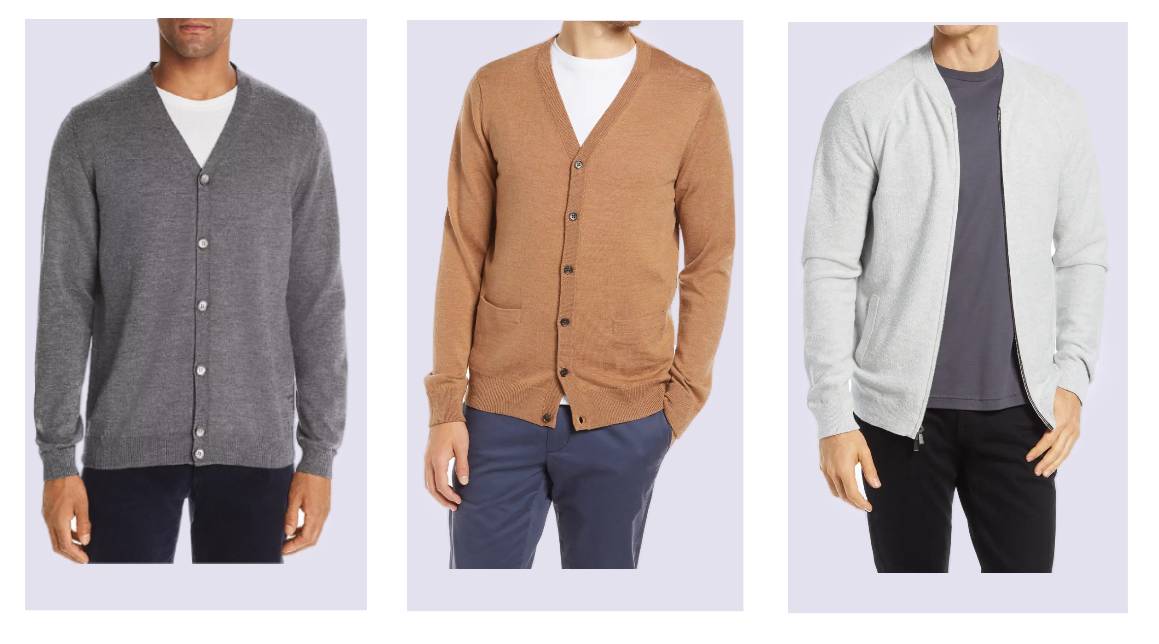 Men's lightweight cardigans don't seem to get the love they deserve. This often-overlooked sweater makes a perfect choice for brisk summer evenings or as a layer in cooler months, but it doesn't tend to be a lot of men's first choice when choosing an outfit.
It is too bad that they aren't more popular because lightweight styles are easy to slip on under a jacket or over a shirt and can be worn in almost any situation. Since they are so thin, you don't add bulk to your look and keep things looking tidy and put together.
Thin cardigans generally fall into two types: cotton-based designs or fine knit wool styles like merino or cashmere.
The sweaters that are cotton-based will give you coverage and a bit of warmth, but depending on where you live, most cotton styles aren't warm enough for winter wear.
While those that are merino or cashmere-based will have excellent insulating properties, so they will keep you warm even in pretty cool temperatures.
In this post, we have found both types of sweaters: those that are thin with coverage and those that are thin and warm. Read on to see a few of the best men's lightweight cardigans.
Looking for more lightweight layers? See our post on The Best Lightweight Sweaters for Men