15 of the Most Comfortable Women's T-Shirts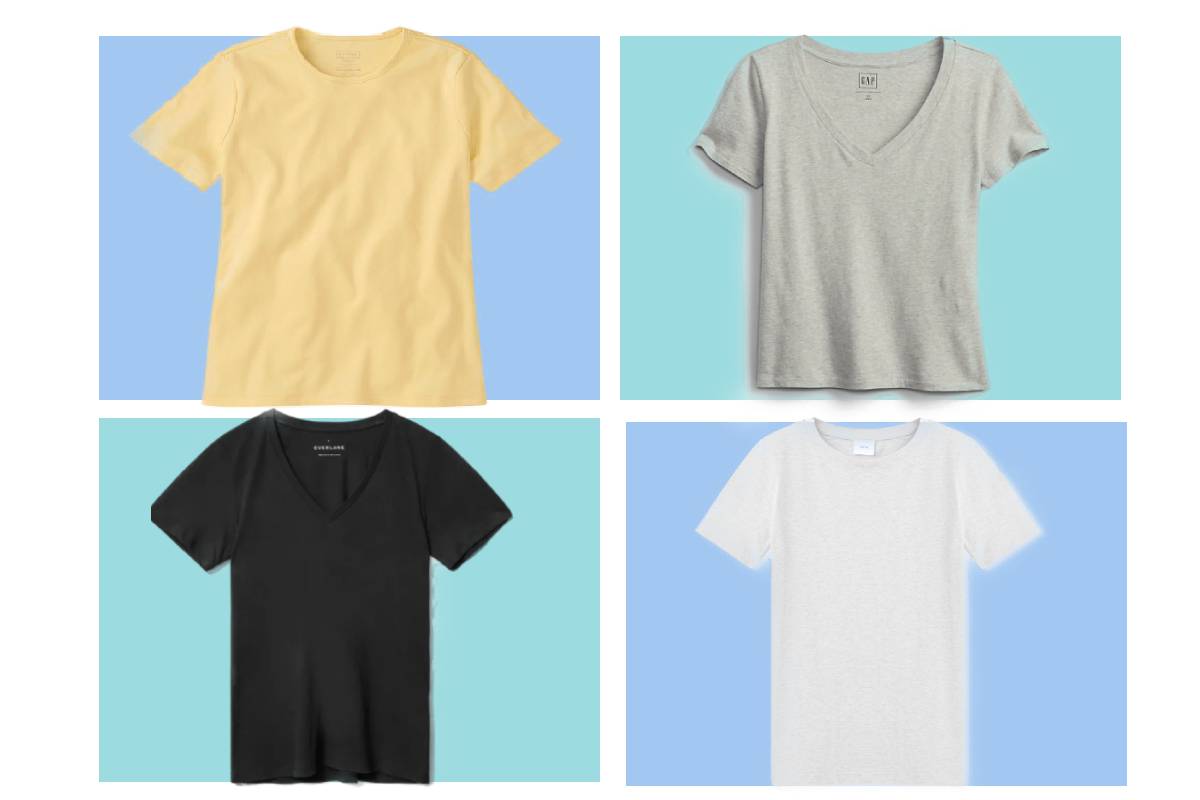 A comfortable and soft T-shirt is an essential wardrobe staple for most women. There are a lot of choices out there, but what are the brands that have a reputation for not only being the best tees but the most comfortable as well? We have done a deep dive to find out for you.
Many factors go into finding just the right tee, including getting a great fit and finding a fabric that is not only soft but good quality and durable as well.
You can find a super soft T-shirt, but sometimes the material doesn't last long with wear and tear.
We have come up with a list of some of the best-sellers and most popular options if you are on the hunt for the most comfortable women's T-shirt.
Read More: 15 of the Most Comfortable Casual Shorts for Women
How to Find a Comfortable T-Shirt
Fabrics
These days, one of the most comfortable materials for a T-shirt is cotton. Look for Supima cotton or the less expensive Pima cotton (Pima cotton is like Supima, but it is grown outside the US and doesn't meet the requirements to be labeled Supima) if you want extra softness. Modal is also very popular at the moment. Modal is a type of Rayon, so it is soft, and it is often blended with cotton, so it is breathable.
Necklines
The three most popular types of necklines with modern-day tees are crew, v-neck, and scoop necks. Within those types of collars, you will find necklines with different lengths and depths, as well as variations on the style, such as the rounded v-neck.
Arm Length
When you are shopping, make sure you pay attention to the length of the arm in any style that you are interested in. Also, think about shirts that you own that have a length that you feel comfortable in. The arm length can make quite a difference in how much you like or dislike a particular style.
Length
Another significant thing to watch out for is the length of the design. If you are short-waisted, you will want to avoid the longer styles unless you prefer a tunic look to your tee. Or if you have a long waist or like to cover your behind, you will prefer those designs with a longer length.
Most brands will list where the T-shirt falls in the description of the product.
Thickness
One of the hardest things to get right when shopping for that perfect tee is finding one that has the right thickness of fabric. Over the last ten years or so, the style has been for the thinner, semi-sheer options that aren't all that durable and won't last very long.
There does seem to be a shift back toward the more thick fabrics lately. While It is nice to have a shirt that isn't see-through, you don't want to end up with material so thick that it is uncomfortable in hot weather.