The Warmest and Most Comfortable Slippers for Women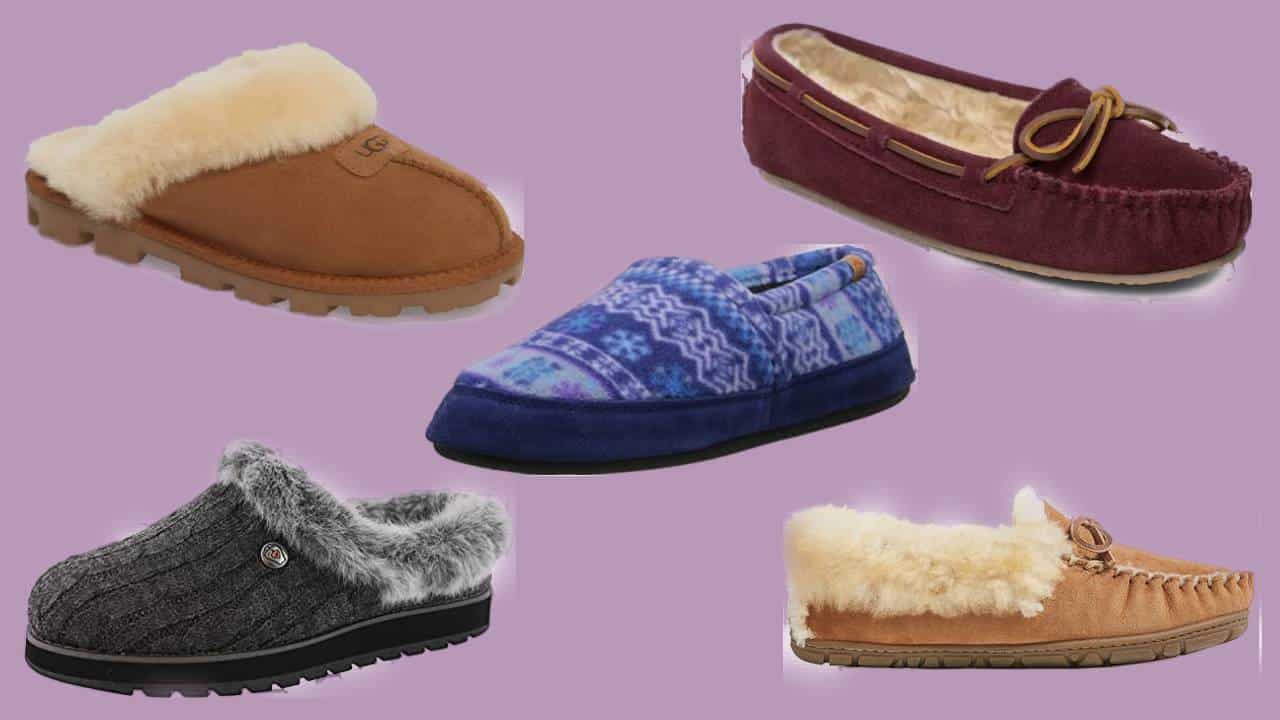 One of the great joys in life is getting home and putting on a cozy, comfortable pair of really great slippers. Slippers, house shoes, room shoes, or whatever you may call them they are a crucial item that you need to own to keep yourself comfortable and warm in colder months.
The key to getting the best pair is finding one with good support, so it is comfortable to wear on a hard floor, but that will also keep your feet warm. A perfect design can feel like walking on a cloud, so we have found some of the best on the market.
Read More: The Most Comfortable and Warm Men's Slippers
Things to Consider:
Comfort– Various things add or take away from just how comfortable a particular style will be. Padding, material, lining, support, grip, outsole material, and style are all things that you should think about before you start shopping for the best design for you.
Durability– Obviously, if you wear your slippers a lot, they will wear out at some point; the soles are often the main problem when they start to fall apart. If you are planning on wearing them outside on occasion, look for slippers with a rubber sole so that they will last longer. Also, be aware that it will flatten out and wear down as the years go on if you go for a shearling lining. It will still be warm, but you may not find them as cozy after wearing them for a few years.
Climate – Almost all of our list styles are made for colder climates and are built to keep your feet warm. There are lighter fabric designs or unlined shoes that are a better option if you live in a more temperate climate and want comfortable footwear to wear around the house.
Overheating -If you have feet that get hot and sweaty, you should pay particular attention to the lining of any style that you are considering. Shearling will keep your feet very warm and should act as a natural wicking kind of material, but it may not work for everyone since some people find shearling a little too hot. The synthetic imitation shearling fabrics will also be warm but probably won't wick moisture away from your feet as well as the real stuff.
Pricing – It may seem a little bit crazy to spend over $100 on a pair of slippers, but the expensive brands like the L.L Bean or the UGGs can often last five years or more depending on how well they are taken care of and how much you wear them. The designs that feature suede or shearling will cost you much more than other styles but may last longer and be more comfortable.
Features to Look for
Cleaning – A 'nice to have' feature is whether it is washable. There aren't that many washable slippers, but there are a few. If you would like a style that can be machine washed, check out the Acorns and or the Worlds Softest Slipper. The options with suede and shearling are not washable. Instead, you will have to clean them with a damp cloth.
Inside/Outside– It is handy to have a slipper that you can wear outside for brief periods without ruining them. If you are in the habit of wearing your slippers outdoors, you may want to look for a style with a rubber sole. If the sole is thick enough, you should be able to wear it outside, even if the ground is wet or snowy, without ruining the footwear. Slippers aren't going to have waterproof fabric, so you won't wear them out if it is raining or super wet.
Style – There are many different styles of slippers to choose from, including moccasin, mules, bootie, slide-on scuffs or open back, sock styles, and clogs. The most popular styles tend to be moccasins, which are great for keeping warm and usually have a thick enough sole to be worn outdoors briefly. Slide-on styles with an open back are also trendy since they are easy to get on and off and are very comfortable.
Cushioning– For pure comfort, it is nice to have a decent amount of cushioning in any footwear you buy. Some brands have memory foam or plush foam like the Acorn style. The styles with the rubber soles often have less cushioning but more support.
Material– One of the most critical aspects of finding a comfortable slipper is finding the right material. If your feet get hot, you may want to look for a slipper made of a cotton blend, as it will be more breathable than other materials. They are also usually inexpensive and easy to clean. Leather and suede are in demand choices for slippers, as they are durable and warm, although they tend to cost more than synthetic materials. Sheepskin is one of the most popular and expensive options in a quality slipper; it is known for being warm, comfortable, and durable.
Wide or narrow feet- Generally, slippers don't come in wide or narrow sizes, so you will instead have to look for particular styles that fit well for wide or narrow feet. You may also want to look for styles that have Velcro straps that you can adjust to help get a better fit.
Sole -Depending on when and where you will be wearing your slippers, you may want to consider how thick the sole is, as well as whether it is rubber or cushioned foam. You may also want to look at the grip on the bottom of the footwear to make sure there is no chance of slipping. If you get a product from a cheaper brand, you may have to worry about soles leaving marks on your floors.
Lining– For those who want something hot, a shearling lining is one of the best options; it is a super warm and natural wicking material to draw moisture away from your feet, so they don't feel sweaty. Fleece is also a great lining to look for, as it will be warm and usually easy to clean.