18 Comfortable and Cute Women's Flats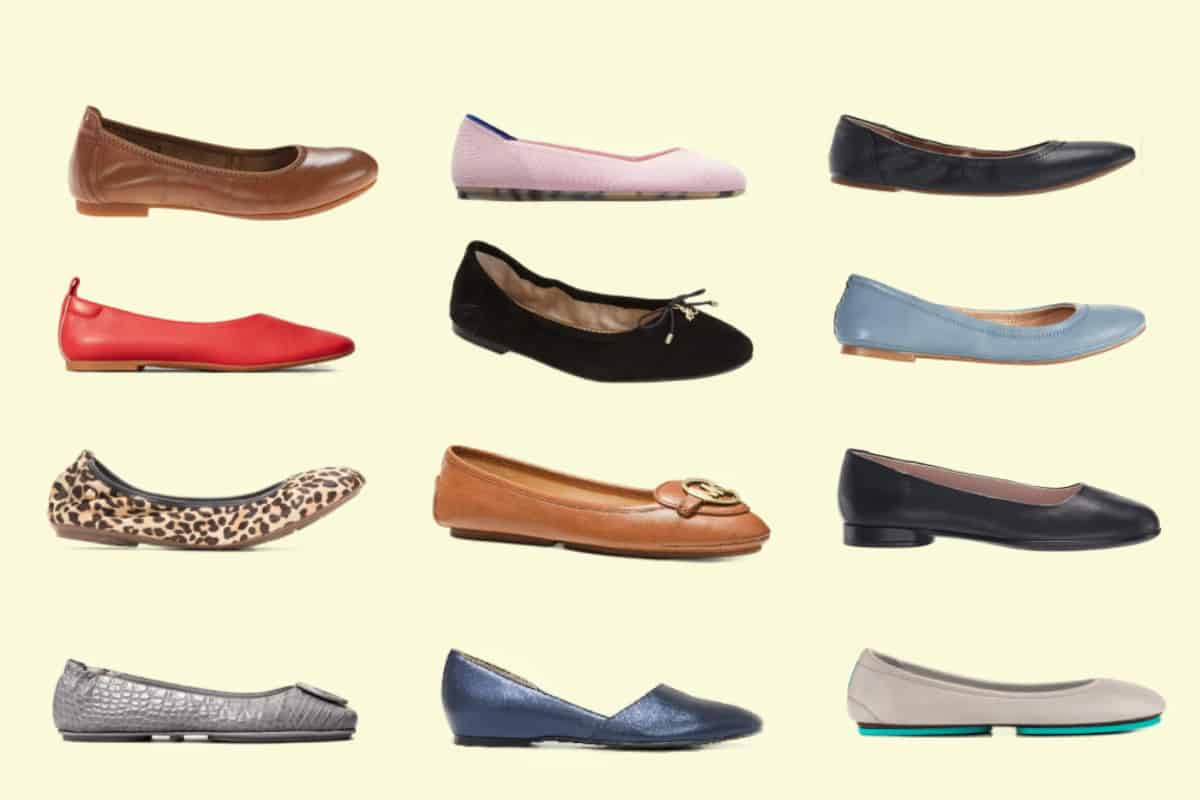 Flats are a stylish alternative to heels that are far more comfortable and much easier to walk in. Some brands of flats are so comfy right out of the box that they barely need any breaking-in period.
Podiatrists don't recommend wearing flats for extended periods or when you have to walk long distances as they have little to no arch support, which can lead to foot, ankle, and even lower back pain and other issues. Flats are fine for some activities but look for styles with extra cushioning or arch support if possible.
If finding comfortable styles has been a problem for you in the past, check out some of the most popular options that have excellent cushioning and will keep your feet blister and pain-free.  Scroll down to see the most comfortable flats on the market right now.
How to Find Comfortable Flats
Sizing– Podiatrists will tell you that the most important thing when shopping for any shoe is to get the right size for your foot type. This seems like it shouldn't be a big problem, but many people get their feet sized when they are in their teens and use this size for years, even if their foot size has changed through pregnancy or weight fluctuations. Next time you shop for shoes, have the person in the shoe store measure your foot with the Brannock Device just to confirm your size is what you think it is; you may be surprised. Also, be aware that there is a huge variation between sizing in different brands and even from style to style in the same brand.
Fit- Besides size, fit can be crucial in getting shoes you enjoy wearing. It is a good idea to get a good fit in the toe box by ensuring your toes aren't squished together but are lying flat. Not only will this feel better, but it will help to prevent a variety of foot issues down the line.

Support– For the most part, you aren't going to find a lot of styles with excellent arch support if you are shopping for flats. If you cannot give up flats but need designs that have support, you can look for products with the American Podiatric Medical Association (APMA) Seal of Acceptance. There aren't many ballet styles that have received this seal, but one that you can try is the FitFlop Allegro Ballet Flat.
Material– Foot experts generally recommend leather as the best material to look for in terms of comfort when shoe shopping. If you are interested in sustainable options, brands like Rothy are doing great things with recycled plastic that is comfy enough to wear and is very durable so that you can get a lot of wear out of them.
Sources:
APMA.org
Mayo Clinic
Podiatry Management