10 of the Most Comfortable Plush Robes for Women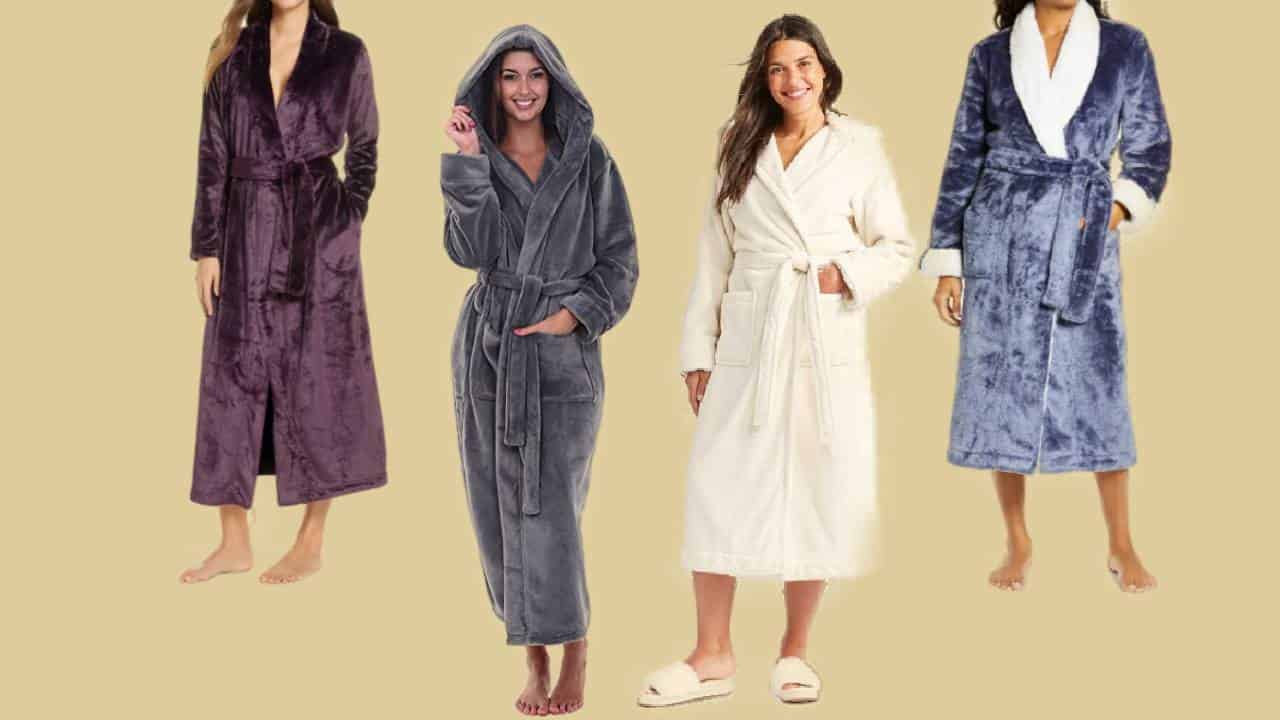 Few items of clothing are quite as comfortable as a plush women's bathrobe. Whether you are looking for a style to wear right out of the shower or for cozy evenings at home, the robes available these days have reached such a level of softness and luxury you will never want to wear regular clothes again.
Plush designs also make excellent gifts for the bedroom, bath, or lounging. If you need something to keep you warm for cold months ahead, or just love a comfy style for around the house, we have found some of the softest most luxurious robes on the market.
What to Consider When Buying a Plush Robe:
Length -As far as comfort goes,  the length you should get comes down to personal preference. On a cold winter day, you may prefer a long length that covers your legs almost completely to keep you as warm as possible, or if you are moving around, you may want a shorter design that is warm but is easier to move around in. Your height should also be a consideration when looking for that perfect length.
Arm length– Is also worth thinking about the sleeve length of any styles you are considering buying.  Designs that are are 3/4 armlength can work well for keeping you warm while still giving you a good room for movement. If you have shorter arms, you may need to be careful with styles that have a regular arm length since they may become cumbersome to move around in. Broader or longer arms can also get in the way if you are cooking or trying to get ready.
Material– A lot of the plushest options are polyester, but there are some beautiful cotton plush designs that women love from brands like Brooklinen, Snowe, and Parachute.
Fit– To get a great fit you will want to think about the length of the hem, the length of the arms, whether you can get full closure on it with a belt, and the shape of your body. Another feature to look for when trying to get a good fit is that the garment has a proper belt closure that stays tied and doesn't come loose.
Warmth– There are different levels of warmth that you will get from different materials. If you are buying online, most garments will give you a good description if the style is suitable for frigid weather, milder weather, or summer wear. You will want to consider the weight of the fabric and read the description of the product and any reviews available very carefully to ensure you get the right weight of material for your climate and your purpose.
Getting out of the shower designs vs. lounging styles– The other important thing to think about is will you be wearing the robe right out of the shower and wanting a garment that will absorb the water and dry you off. If you do, you are going to want to look for styles that are cotton-based. If you are looking for something super soft to lay on your sofa in or to put on when you first wake up and just want to be cozy a polyester-based super soft design is excellent for that purpose, although they aren't great at absorbing water out of the shower.