The Best Camisoles -10 Comfortable Styles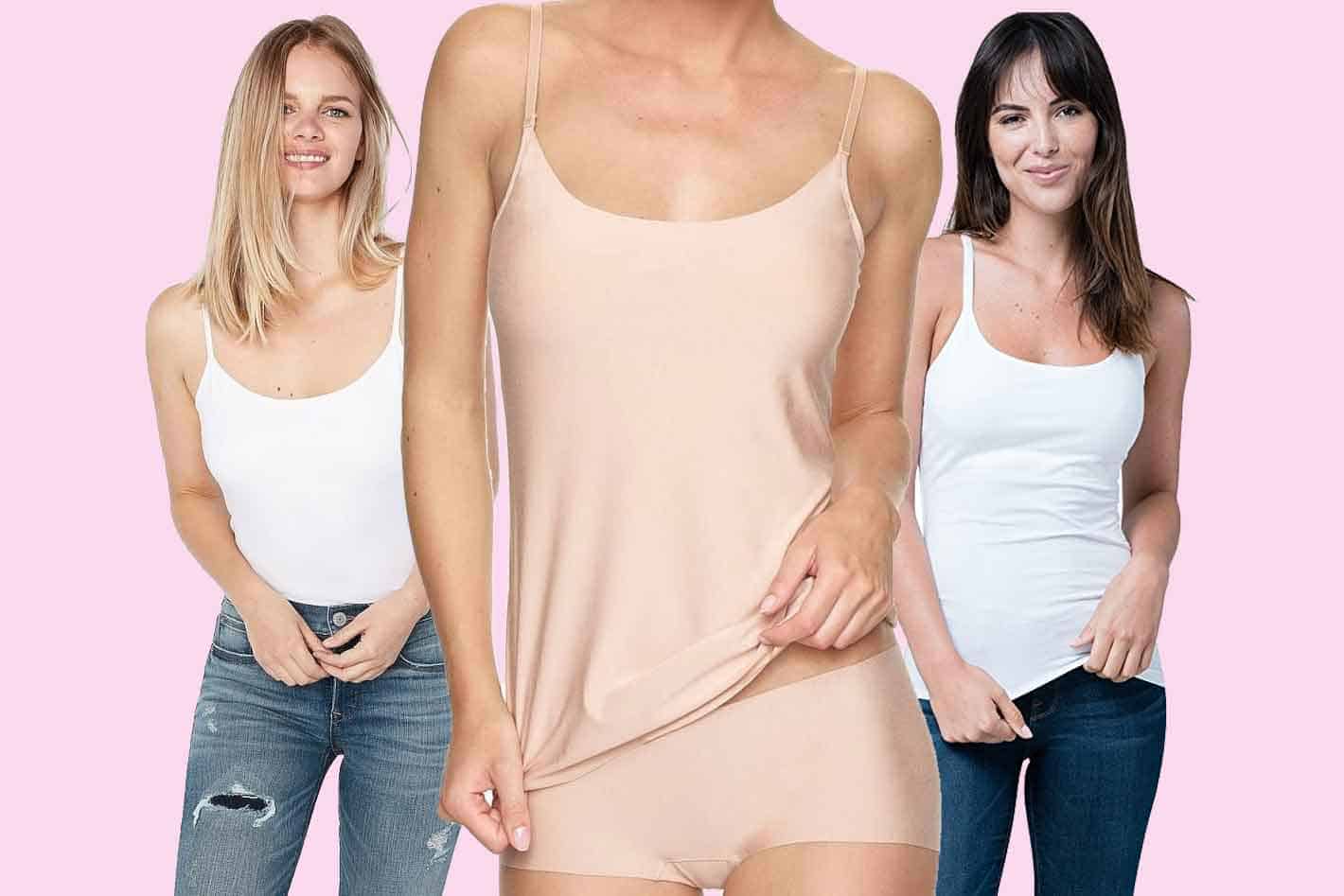 Camisoles are a versatile undergarment that can be worn under clothes to help smooth out bra lines, add an extra layer under a lightweight top, or help keep you warm in colder weather. Some designs come with a built-in shelf bra, giving you a comfortable alternative to wearing a bra.
Camisoles can also be great for work under a cardigan or suit jacket for a stylish yet polished look. A proper fitting and good quality cami is a wardrobe essential with unlimited uses, so it is well worth picking up a few styles. If you are looking for a ridiculously comfortable cami that you will never want to take off, scroll down to have a look at some of the very best options.
What to Look For:
To help you find the most comfortable camisole, there are a couple of things to keep in mind before you start shopping.
Straps– Most designs come with adjustable straps; obviously, this is a great feature to help ensure you are getting a good fit, especially if you are purchasing a design that has a shelf bra, and you need to make sure you have good you have the right support.
Length– Length is a reasonably important aspect of getting a style that you feel comfortable in. Depending on where you want the length to fall and the length of your torso, you may want to pay close attention to any product descriptions that give measurements for length and compare it with the length you are comfortable with.
Fabric– Fabrics can range from silks to cotton to Lycra to stretchy lace. The most common styles are cotton and spandex/lycra blends, which are great for every day. Silk can be a good option for sleeping, and lace is helpful if you want to dress up a look.
Neck Style– Most camis tend to be scoop necks, but there are a few options with v-necks, but they are much less common.
Built-in Bra– You can get camis with or without a shelf bra. Shelf bras can mean that you can wear the cami on its own and avoid having to wear a bra. If you don't like to wear bras or find them very uncomfortable, a cami with a built-in bra can be a more comfortable option in some cases.
Sizing– Many women buy more than one size in camis, depending on how tight they want the style to fit. Somedays or with some tops, you want a nice snug fit without any bulk underneath, while on other days (or when you are sleeping), you may want more of a loose fit. It is nice to have a variety of sizing options.
Read More: 11 of the Most Comfortable Women's Tank Tops