The Best Men's Yoga Pants to Keep You Comfortable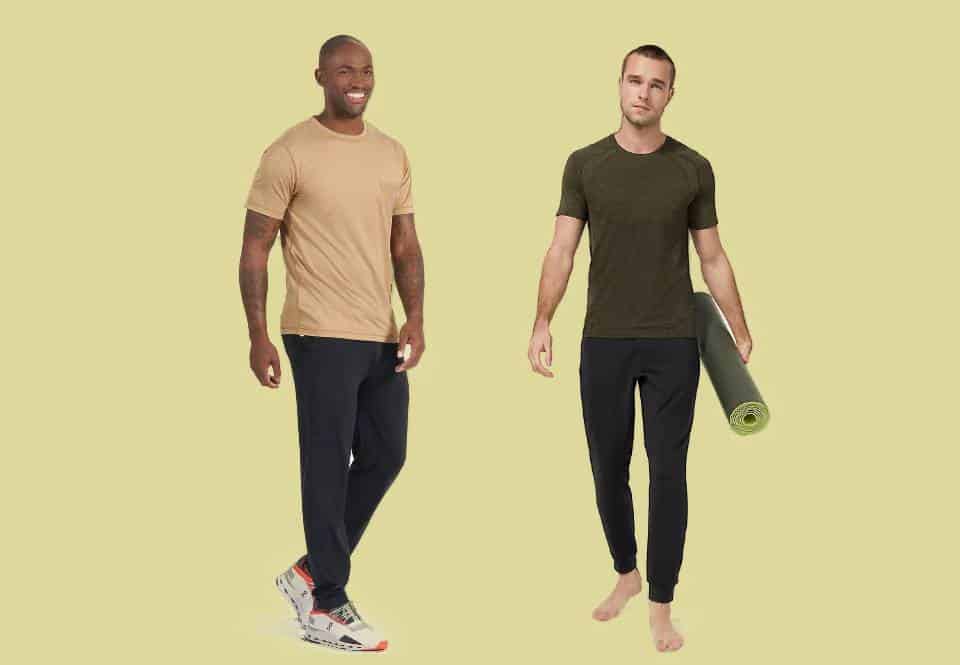 Men have a lot of different options when it comes to what to wear to yoga class. You can always wear regular workout shorts or sweats, but we have found some of the best yoga pants for men specifically designed for yoga practice.
A style designed for yoga will wick sweat, not bulk up when you are doing inverted poses, and stretch as you move. They are also an excellent alternative to shorts if you don't feel like showing a lot of skin. Most options work well for all yoga types, especially Ashtanga, Bikram, and Hatha.
Sometimes men's yoga pants can be challenging to find in retail stores, so we have rounded up a few of the most comfortable yoga pants for men that will keep you relaxed and looking great as you do your routine.

Related: The Best Men's Yoga Shorts
What to Look For in When Shopping for Yoga Pants:
To make sure you get the best yoga pant possible, you may want to think about the following features and your preferences:
Fabric
Generally, the key element you are going to want to look for in a yoga style is to get one with stretchy yet comfortable material. Comfortable can mean different things to different people with regards to fabric.
Some men love a loose light fit, while others want a tight fit to feel comfy.  The material also needs to be able to stretch to accommodate your movement during your practice.
Fit
The style of most yoga pants is fitted straight leg. If you like a baggier style, there are a few different options, and you may want even to try some of the harem designs that are that popular in some circles.
The fit on many of the most loved choices can be a little bit snug, so the fabric doesn't bunch up or move around too much without feeling restrictive. You will want a fit that won't bind or pull the legs or crotch in even the most extreme stretching positions.
If you find full-length to be too hot, you could also look for 3/4 lengths that will give you a bit more ventilation and give you room for movement. You also may want to think about the fit at the bottom. Some options are cuffed, and some are straight leg, both have good and bad to them. Cuffed styles may ride up, and you will have to keep moving them down while straight leg may bunch up more when you are doing inverted poses.
Moisture-wicking
It is worth looking for a brand that uses sweat-wicking material, especially if you are doing any styles that involve overly hot rooms. The material should breathe well and wick away moisture from the skin during exercise.
Waistbands
To ensure that your pants don't slip down, you should pay particular attention to the waistband. You want the waistband to lay comfortably against your skin, so it shouldn't be too tight or too thick, but you also want them to stay up when you are transitioning from pose to pose so the waistband so should be supportive enough to keep everything in place.
Full bands can sometimes feel a little bit bulky, so don't get a style with an overly thick waistband. To get an even better fit, you will probably want to also look for styles that have a drawstring cord in addition to an elastic band to make sure there is no slipping or sliding down during yoga.
With an elastic waistband with a drawstring in it, you do not have to worry about accidentally losing your pants when doing a complicated pose since you can customize the fit.