The Most Comfortable Yoga Shorts for Men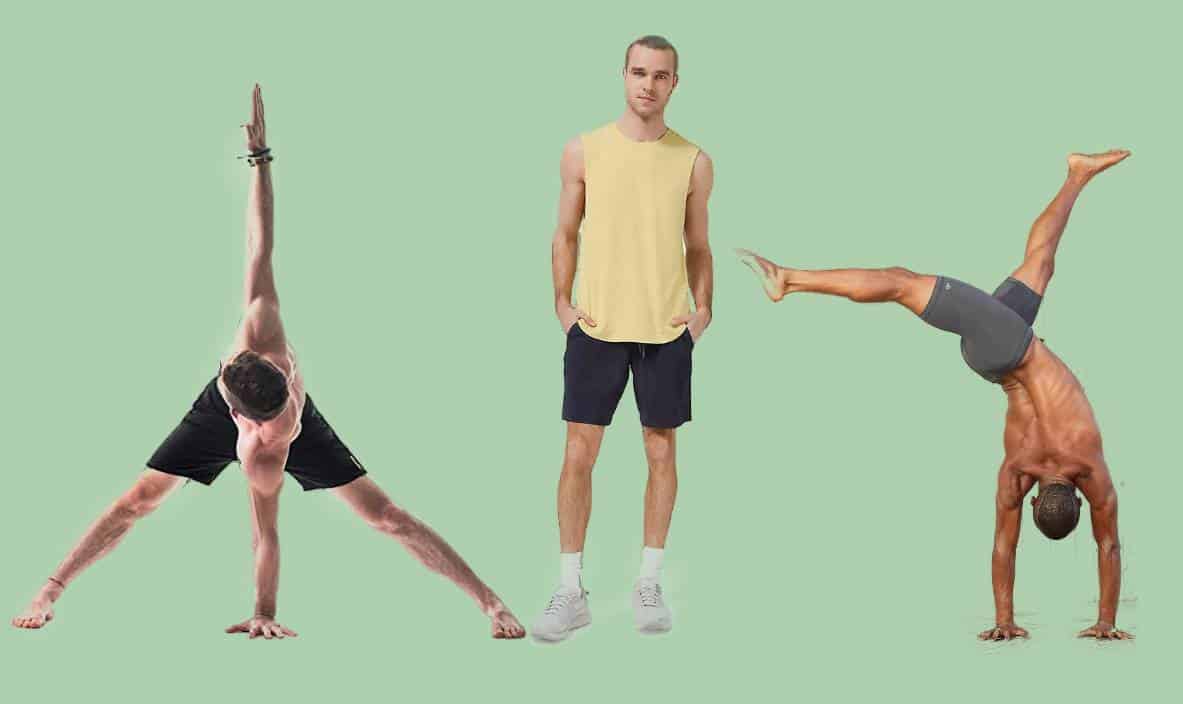 Shorts are one of the most comfortable things for men to wear when practicing yoga. A few excellent options have been designed specifically for yoga practice so they will wick sweat, stretch with your body, and generally make your life more comfortable.
These designs work well for any yoga style, including Ashtanga, Bikram, and Hatha. They are also designed in such a way so your clothes won't feel bulky but both loose or tight in the right areas. Some options even include odor-wicking liners that may have a bit of compression for comfort.
There are several fantastic men's yoga shorts that will work well for your practice, and the following are a few of the best:
Related: The Best Men's Yoga Pants to Keep You Comfortable
What to Look For:
A few things to keep in mind when shopping for yoga shorts include:
Stretch – Look for fabrics that have the right amount of stretch. This will help you be more comfortable when you move.
Compression– A lot of people feel most comfortable with a bit of compression when exercising. You could wear compression underwear or wear compression shorts like the Alo Warrior on its own if you tend to overheat. Some men may be uncomfortable wearing such a tight garment but love the compression so that they will wear a looser style over the top. Some of the designs include liners with a bit of compression, which also helps everything stay in place.
Length-Yoga shorts come in a wide range of lengths, from very short to those that fall below the knee and are almost Capri-like. Very short styles can feel uncomfortable when you are doing inversion poses if they fall back and expose your parts. For that reason, some of the most popular lengths fall around the knee or even below the knee. This is good for keeping the garment in place while also stretching out in different poses.
If you get overheated when exercising, shorter lengths can offer the most ventilation. If you are worried whether the 3/4 length options are flexible enough, they are usually made with plenty of room for movement.
Pockets-Pockets can be excellent for going to and from class, but when practicing having items in your pockets can be a bit of a hassle. If you want to keep things in your pockets during practice, it is best to look for options with zippered closures. Zippers will stop your keys and whatever else you happen to be carrying from falling out. Or take them out of your pockets before you start your session.
Moisture-wicking– You can get pretty sweaty during yoga practice, especially if you are doing hot types, so it is best to look for sweat-wicking and breathable fabrics. All of the designs on this list have sweat-wicking materials that will keep you dry and comfortable.
Elastic waistband – A secure waistband is an excellent feature to get on this type of short as it will help your clothing stay up, especially when doing inverted poses. You will also want a drawstring cord and an elastic waistband to ensure you can adjust the waist so your shorts won't fall down.
Liners- Liners can be a useful feature if you don't want to wear your regular underwear with your shorts. The liners tend to be made with breathable, sweat-wicking, and anti-odor materials that may or may not have a little bit of compression.