The Coziest Most Comfy Flannel Sheets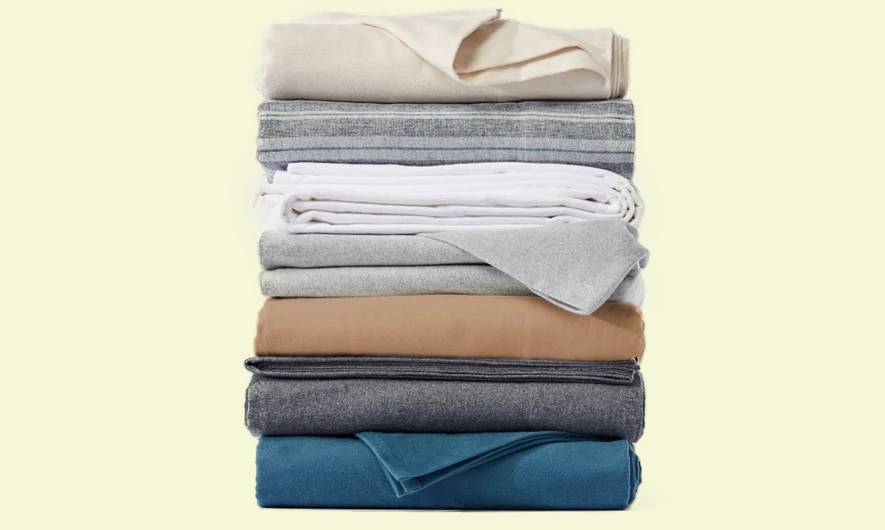 Flannel sheets are a warm, comfy invitation on a chilly night to snuggle up in bed. They are affordable, have a cozy soft feel, and in most cases, get better over time. There are a lot of flannel sets on the market that are worthy of investing in, so which one should you choose?
As someone who has been a longtime purchaser of cozy sheets, I'm excited to share some of the best picks in a variety of colors and fun prints in the coziest weights at all price points.  I guarantee something for everyone.
The following are some of the most comfortable flannel sheets that offer the ultimate softness and warmth that you can only find in a warm and wonderful set. Keep scrolling to find out more.
Read more: The Internet Says These are the Most Comfortable Bedding Brands
What to Look for:
Flannel sheets are a fantastic option if you are looking for warmth and softness. To ensure you get the best sheets for you, here are a few other things to keep in mind when shopping.
Fiber- Flannel is generally a woven, brushed-cotton fiber, but it can be made from other fibers such as wool or synthetic options like microfiber that can be less expensive than cotton.
Weight– Flannel quality is measured not by thread count but by weight in ounces per square yard or grams per square meter of fabric. A good weight is at least 5 ounces per square yard or 142 grams per square meter that will offer both warmth and softness. The heavier it gets, the warmer and often more expensive it is.
Quality– Portugal and Germany are the two biggest producers of flannel fabrics, so you can expect any good quality sets to come from either of those countries. Micro flannel is of lower quality than cotton and less expensive to purchase. Higher-end options use finer yarns that cost more to produce but result in a lighter, softer feel.
Cleaning- There are no special requirements for cleaning flannel. It is washed and dried in the same way you would clean a standard set of cotton sheets. The only thing to be aware of is you will get a decent amount of shedding when they are dried, so the first few times you wash them, your lint collector in your dryer will be pretty full. The bedding should stop shedding after a few washes.
Sizing- As with buying any bedding, ensure that the pocket size of the fitted sheet will fit your mattress. Most sets these days do fit the deep mattresses but double-check the measurements before purchase.
Napping- Napping refers to the weave that gives the downy feel of the fabric that makes it a favorite of so many. The material can be napped on one or both sides. Less expensive options will usually only be napped on one side.