The Most Comfortable Linen Sheets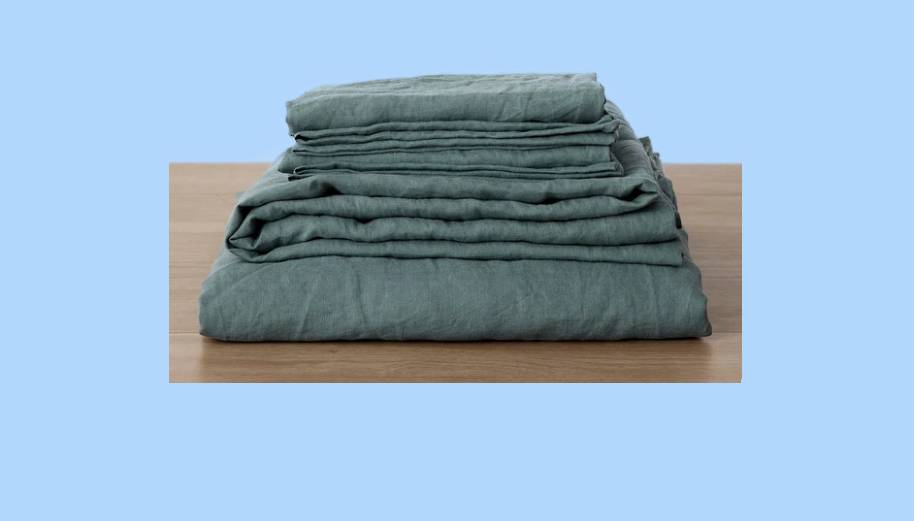 Welcome to your one-stop-shop for finding the best and most comfy linen sheets.  As you may already know, linen isn't for everyone; it can be expensive, feel a little rough when you first get it and wrinkle more than other fabrics. But for those who love it, and there are a lot of people out there who do, it is a breathable, cool, and wonderfully soft fabric (once it has gone through a few washes).
It can be an excellent option for bedding because it naturally resists odor, is hypoallergenic and gets better with use without losing durability.
If you like silky-smooth bedding, it will most likely feel too rough against your skin to relax comfortably, but for those who are looking for a more refreshing sleep, it is well worth a look especially for people who tend to overheat at night.
Linen sheets may be on the pricey side, but they are certainly worth the expense if you are a hot sleeper. So with that, keep scrolling to shop the best linen sheets you can find on the internet right now.
Related: The Internet Says These Are the Most Comfortable Bedding Brands
What You Need to Know:
Linen has a different feel to fabrics like cotton, and some people find it a little rough or scratchy at first. It lasts a long time and softens up the more you wash it. Linen sheets are great for people who overheat during the night since they are breathable, self-cooling, and absorb sweat.  A few other things to consider before you purchase linen bedding:
Climate– While linen is ideal for summer months and hot environments, it can be a great fabric for any season or climate since it can naturally regulate temperature. So you can feel warm in the winter, while also cool in the warm weather.
Washing- It softens over time, but never be as soft as cotton. You should wash linen sheets every week in cold water and remove them from the dryer promptly to minimize wrinkles. Or skip the dryer entirely and air dry them to make them last longer. You will want to avoid fabric softeners and bleach.
Weight– Since linen is more substantial than cotton, it might not suit someone who doesn't like extra weight on them while they sleep.
Softness– The most significant issue that most people face with linen sheets is that they often are rough when you first get them, and it takes many washes to get the bedding to an adequate softness.
Some of the softer products are "stonewashed" or "enzyme washed," which means the fabric has been presoftened so you can skip the weeks of washing to get to a softer aged look and feel.
Durability–  As far as durability goes, it is pretty tough to beat a good quality set of linen sheets. If they are cared for properly, they can last for decades. Some people pass linen bedding down to other generations.
Origin of Flax- Linen is made from a natural fiber of the flax plant. The flax plant is usually grown in Europe. When you see that is sheet set is made from French or Belgian linen, it just means the origin of the flax. Belgian linen is generally considered to the highest quality type of linen.
Sizing– One of the most frustrating aspects of buying any type of bedding is getting something that doesn't fit your mattress correctly.  The problem is usually the fitted sheet isn't deep enough and comes undone when you are sleeping.
You must measure your mattress carefully to ensure you get a set that sufficiently large enough to go completely under the mattress.