Men's Dress Shirts that are Actually Comfortable to Wear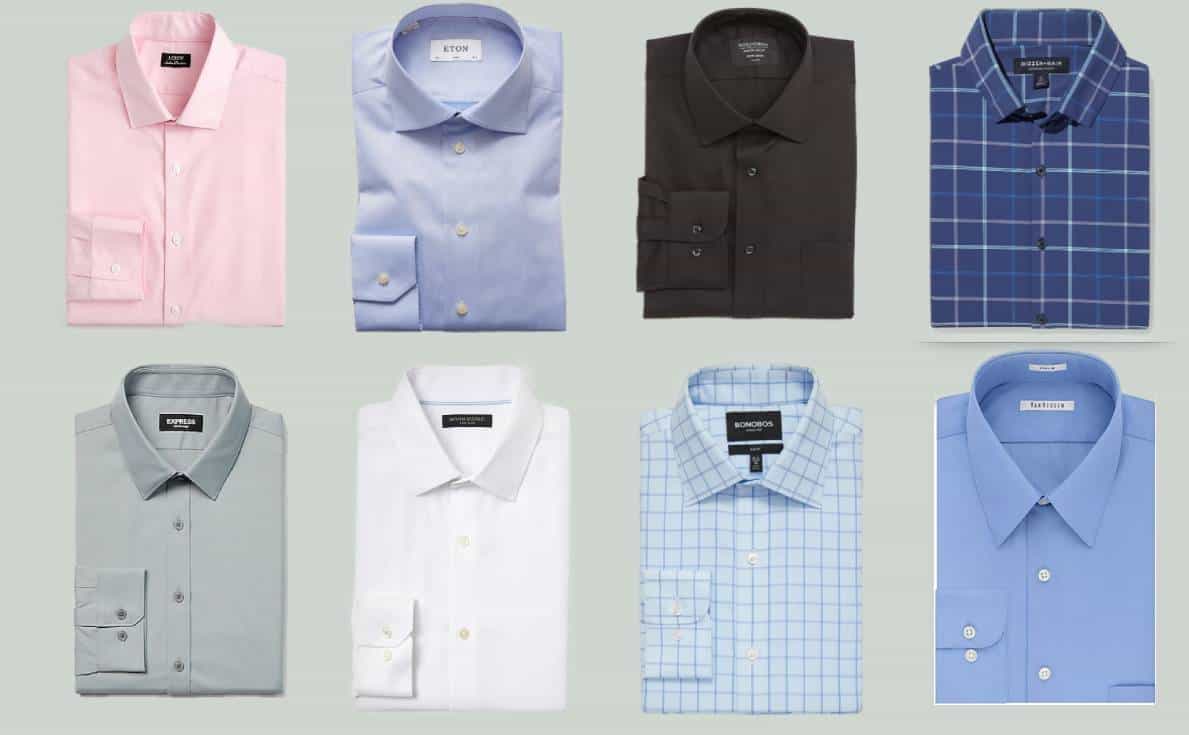 Some of the best men's dress shirts in the world are also the comfiest. From high-quality styles to more affordable options that you can get for under $50, we have rounded up a range of different designs for men of all shapes, sizes, and budgets.
Whether you wear them for work or social occasions, there are lots of designs that are a pleasure to wear, from brands using the latest high-tech comfort fabrics to time-tested classics made from the finest cotton. We have found the best dress shirts that are comfortable, durable, and suitable for everyday activities or formal events.
Read More: 13 Ridiculously Comfortable Men's Dress Pants
What to look for:
To ensure you get a style that is the most comfortable for your body, it is essential to focus on a few things when shopping. The following are what you need to keep in mind:
Sizing– To figure out your size, you will need to measure your neck and sleeve length. To measure your neck, you can either measure the collar of a comfortable shirt you already have to see the size or take a measuring tape and gently wrap it around your throat area but keep a suitable distance between your neck and the measuring tape to allow for a bit of space between your neck and the collar. Many men find button-down styles to be uncomfortable because they get the wrong size neck, and it is too tight. If you have had a problem with this in the past, maybe try going up a size in the neck to see if it feels better.
To measure your sleeve length, measure from your wrist to the center part of the back of your neck along the outside of your arm and over your shoulder.
Color and Patterns– You can get all kinds of shades of formal and dress styles, and most are fine for almost any occasion. If you aren't sure about colors and you are shopping for a formal event, solid colors are usually best. For social occasions that aren't super formal, pinstripe or patterns can be a fun option. If you must wear a dress shirt for work, solids or a light pattern are usually fine.
Collar-There are a bunch of different collar styles: point, semi-spread, spread, button-down. Some brands have different names for the same type of collar; it depends on how the brand labels it. For this post, most of the picks are a standard spread design (traditional) that you can use for most tie knots. We also feature a few options with a point collar with a slightly narrower spread.
Iron vs. Non-iron – Nobody likes to have to iron their clothes if they don't have to; this is clear from the massive popularity of non-iron and wrinkle-free designs that flood the market. These types of shirts are much less work than a style that doesn't have the non-iron feature, but if you have skin sensitivities, be aware that non-iron fabrics are dipped in formaldehyde to keep them looking smooth. Most people won't be bothered by this, but it is worth considering if you find the texture or feel of non-iron material to be irritating.
Fit– Good fit (which is surprisingly hard to find) makes a shirt much more comfortable Most brands have at least two fits; some have around four fits. It can be confusing to figure out what fit is best for you. The best thing to do is to read any explanations of fit from the brand or manufacturer that is available. If there is no description available, the general type of fits are traditional/classic fit (looser and more relaxed ), modern fit (a bit slimmer than traditional), slim fit (a trendy style that is a close fit to the body with a tapered waist and fitted torso), extra slim fit (more trim than a slim fit).  You can also get athletic fits that are great if you are muscular and have a trim waist.
Fabrics–  Most of the most pleasant-feeling fabrics are either 100% cotton, cotton with a slight polyester blend, or the newer performance fabrics containing a little bit of Lycra or Spandex to give stretch sweat-wicking properties to the design. Thicker-weight cotton can be suitable for the winter if you are looking for an extra level of warmth. Regular cotton fabric is usually fine for most occasions. Performance fabrics are great for the hot days of summer due to their sweating-wicking and temperature-regulating features.
Budget– You can get shirts at prices that range from $15 up to $350 and beyond.
Easy Care- If you like your clothes to be low maintenance, make sure any style you choose is machine washable for easy care and no dry cleaning is required.
Cuffs-  There are a few different types of cuffs, but the most common are barrel (button) cuffs, where one side goes over the other, and you button it closed with either one or two buttons. Similar to barrel cuffs are mitered cuffs with a 45-degree angle cut on the corner of each cuff. The other style you should know is the French cuffs, which require cuff links. French cuffs are sometimes worn with business suits but more commonly with black tie.