The Best Exercise Skorts and Skirts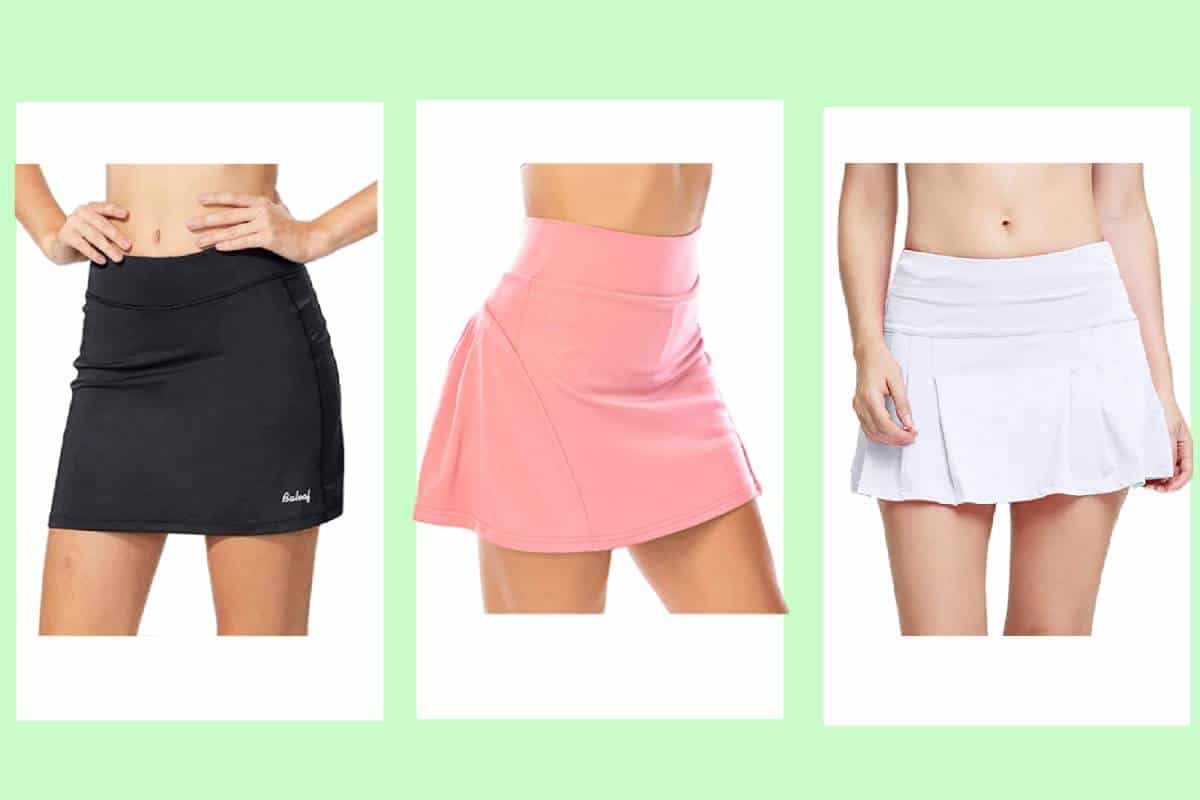 Exercise skirts, more commonly known as skorts, are one of the most practical yet super cute items of athletic clothing going. A combination of a skirt and a pair of shorts, this workout wear looks feminine and stylish due to the skirt but allows you to stay covered and comfy because of the shorts. A good athletic skirt is versatile enough to be worn for tennis, golf, cycling, hiking, and even running.
The best women's skorts come in all kinds of different colors and patterns to suit everyone's tastes. They are made from breathable and stretchy fabrics that make them ideal for any type of workout or even everyday casual wear in the warmer months. The other great thing about athletic skirts is that they are figure-flattering and look pretty great, making them a closet staple for many women.
Three Tips for Finding the Perfect Exercise Skort
When shopping for a skort, the following are what you may want to keep in mind so you can find the perfect style for your needs.
Pay Attention to the Length
One of the most important things to consider when shopping for a skort is the length of the design. Some women love a mini that gives ample room for movement. Others love styles with a longer, more modest length that gives you a little more coverage on the leg.
We have included styles in this post with a range of lengths. A good tip if you like a design but aren't sure it is quite long enough for you is to check to see if it is offered in a tall size as the length will be longer. Quite a few of the styles on the list below come in regular and tall size options.
Look for Sweatwicking Fabric
For any athletic wear, the fabric is very important. Shoppers tend to look for moisture-absorbing materials that have good stretch and are easy to move around in. Some women love to have a thicker fabric that you cannot see through, while others prefer a thin, lightweight feel that they can easily wear on a hot day.
The ideal is a comfortable fabric with no show-through that is made from a breathable material. If you are shopping for athletic wear, make sure any of the product descriptions use the terms breathable or moisture-wicking when describing the material.
Design Features Worth Considering
You know that the basic design of an exercise shirt is the double layer of the skirt with the shorts underneath, but there are differences between brands that are worth considering. Hidden pockets that can fit phones, keys, and wallets are a must-have feature for many people.
Other features to look for include a wide waistband, internal drawstring, and where the waist falls on a particular design. Many women love a high-waisted style that is easy to bend over in or squat and maintain good coverage. Some styles even offer holes for your headphone cables.
It may take a little bit of trial and error to find a design that doesn't ride up and that you personally find to be comfortable, but once you get that perfect style, you will love the freedom and range of motion that an exercise skirt can offer.
We have found all of the best skorts for all of your favorite activities. Read on to see the list.