The Most Comfy and Plush Men's Robes to Keep You Warm in the Winter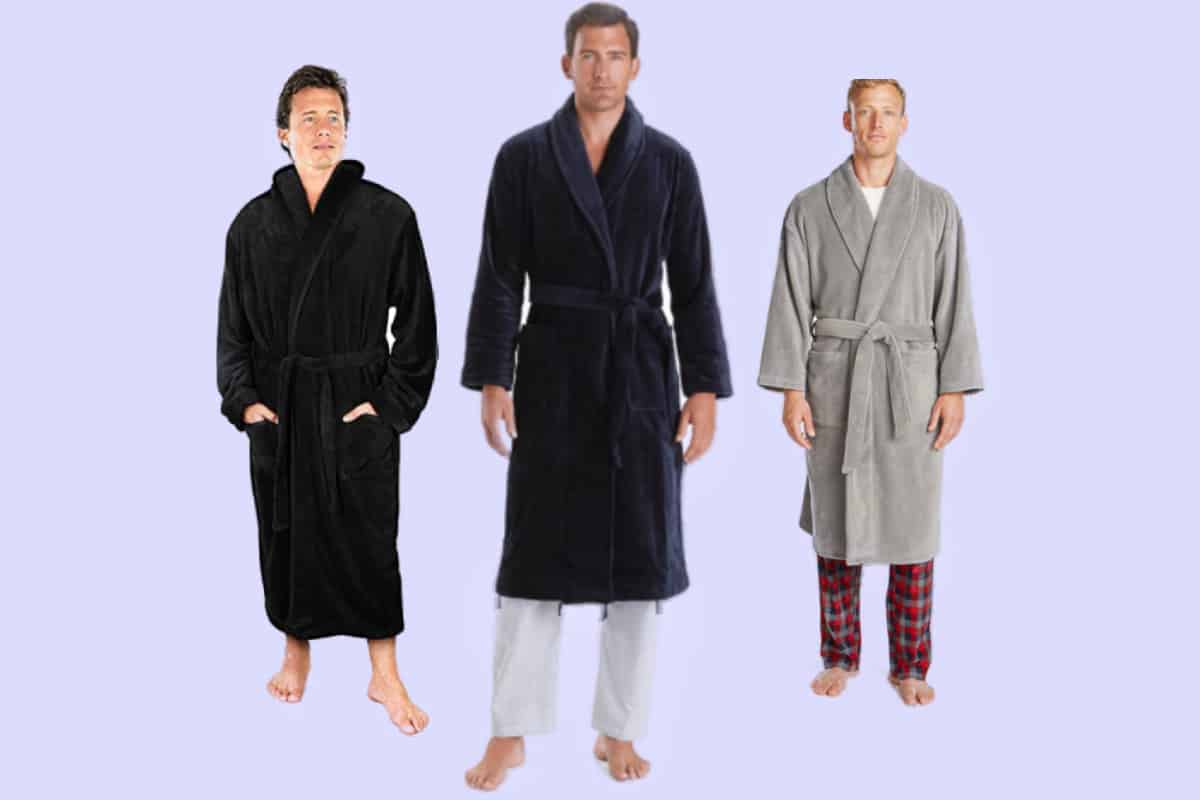 Nothing beats a plush robe for lounging around the house on a cold day to keep yourself warm and comfortable. The best kinds of men's designs for the winter are soft, fluffy and you can wear them all day long. Plush bathrobes come in various materials, from polyester fleece to organic cotton in a range of colors.
Robes make excellent gifts since they are both practical and luxurious; you can even get them monogrammed to take your gift to the next level. Whether you need it for relaxation or want something absorbent for getting out of the shower, we have found the most comfortable men's plush robes for every budget.
What to look for:
When shopping for an ultra-comfy style that will work best for your needs, here are a few things to keep in mind:
Fabric–  Plush designs can be made from all kinds of cloth, from cotton terry, velour, microfibers, chenille to polyester fleece. All of the different fabrics have positives and negatives to them. Cotton terry is excellent for absorbing extra moisture when getting out of the shower, while velour, microfibers, chenille, and fleece will keep you nice and warm but aren't so great at drying you off.
Size– The sizing for robes tends to be pretty limited. Usually, they come in small, medium, large, and extra-large if you are lucky. More often, they will be s/m, l/ex, or one size fits all.
Color– Unfortunately, most men's plush styles are relatively limited in their color options, usually offering a navy or other dark color and a white or grey choice.
Pockets– Pockets tend to be a standard feature on plush designs. They are handy for all kinds of things like holding your cell phone or keep your hands warm.
Hood– Hooded designs can be a little harder to find than a cuffed shoulder style. Hoods are great to help absorb moisture from your hair after a shower or to keep you extra warm and cozy.
Length– Most designs will fall just below the knee on most men, although it does depend on your height and the size you choose. Longer lengths will be beneficial in keeping you warmer but may be more cumbersome to move around in.
Read More: 9 Super Comfortable Men's Pajamas