The Best All-cotton Rigid Non Stretch Women's Jeans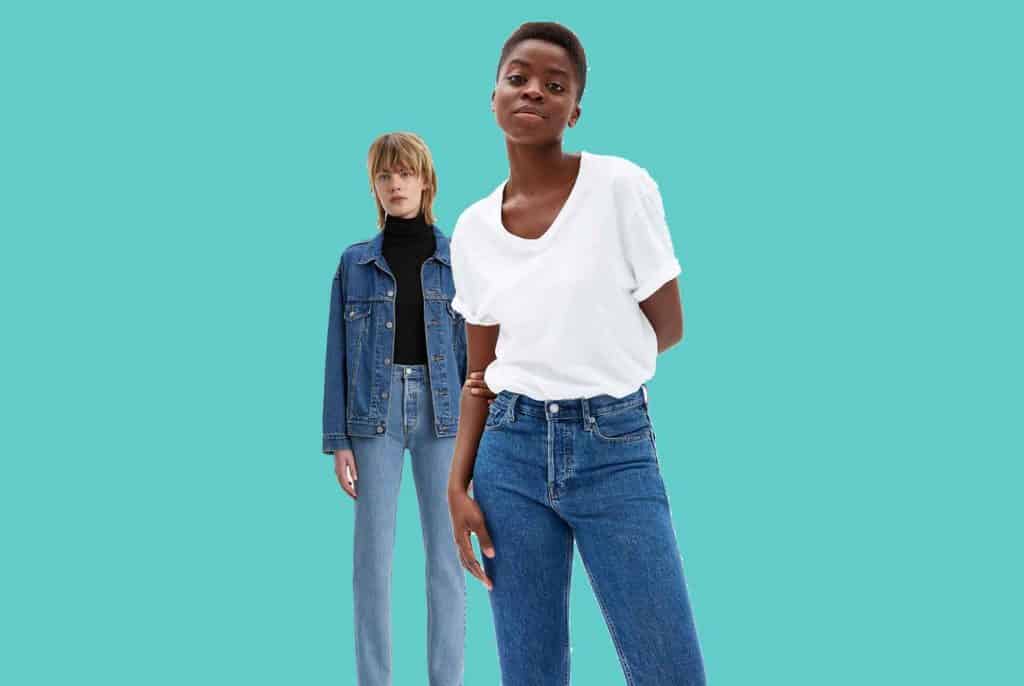 If you are on the hunt for the most comfortable, firm 100% cotton jeans made of non stretch material, we have the post for you. With the popularity of the more relaxed fit jeans growing by the day, there is a movement away from stretch fabrics that helped make skinny jeans wearable to the all-cotton no stretch fabric, which is more a classic type of denim. More durable, rigid denim makes the trendy wider leg fits a bit more structured and helps hold the shape of the pant in a way that stretchy fabrics cannot.
When shopping for jeans without stretch, you should look at the fabric's details and ensure that it is 100% cotton with no elastane or spandex added to the fabric blend that would give it a stretchy feel. Some all-cotton denim will need a short breaking in period where it will mold to your shape, but many modern styles are prewashed for softness, so they are comfy upon first wear. Read on to see our picks for the best all-cotton no stretch jeans styles.