10 of the Most Comfortable Thermal Underwear for Women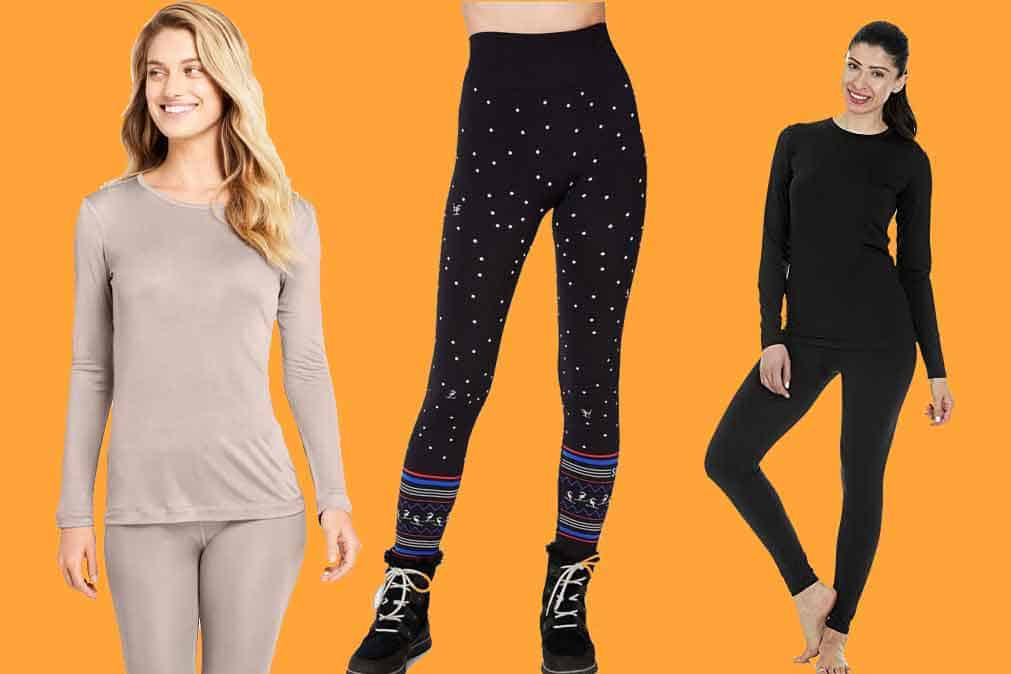 Winter can be harsh, but one thing that can help make it a little bit easier is to get yourself some warm and comfy long underwear. Thermal clothing gives you an extra layer of insulation, whether you will be hitting the slopes, the office, or just taking your dog for a walk.
Base layers come in a wide variety of materials from silk to merino wool to polyester fleece in a range of thickness and warmth levels. Thermals are often sold as sets, but you can also buy just tops or bottoms sold separately. You can wear thermal underwear under casual or work clothes, jeans, or snow pants, depending on whatever activity you are choosing to do.
Read on if you are interested in learning about some of the softest, most comfortable thermal underwear for women to keep you warm.
Things to Keep in Mind When Shopping:
Fit– Most people like a comfortable yet close fit with thermals. If the fit is too loose, then the garment may be bulky and uncomfortable in certain areas and look odd, depending on what you are wearing. You want your thermals almost to be a second skin that you don't even notice you are wearing.
Material– The fabrics for long underwear can range from a knit cotton to silk to the latest ultra high tech high-performance fabrics. Polyester blends are generally the cheapest fabrics, silk options can be relatively pricey, and if you are looking at the high-performance options that are great for outdoor activities like skiing, they can get pretty expensive.
Thickness– If you are planning on wearing your thermals under regular work or dress clothes, you will want to check out Uniqlo or some of the super-thin silk options that cling to the body and are soft and comfy to wear. If you don't' want to spend a lot of money, you can check out polyester or fleece styles that will be warm, but they will be a bit thicker and maybe not appropriate to wear under all types of clothes. The high-end, high-performance options are usually pretty thin but super warm.
Color- These days, you can get thermals in a much wider variety of colors than just your basic black or white. If you want a colorful option check out the Thermajanes, Smartwool, or Cuddl Duds listed above.
Size– Since the sizing of long underwear is pretty limited for the most part falling into xs, s, m, l, and xl, you will need to be very careful when you choose your sizing. Make sure you read reviews and check any sizing charts that are available carefully.