The Most Comfortable Pajamas for Women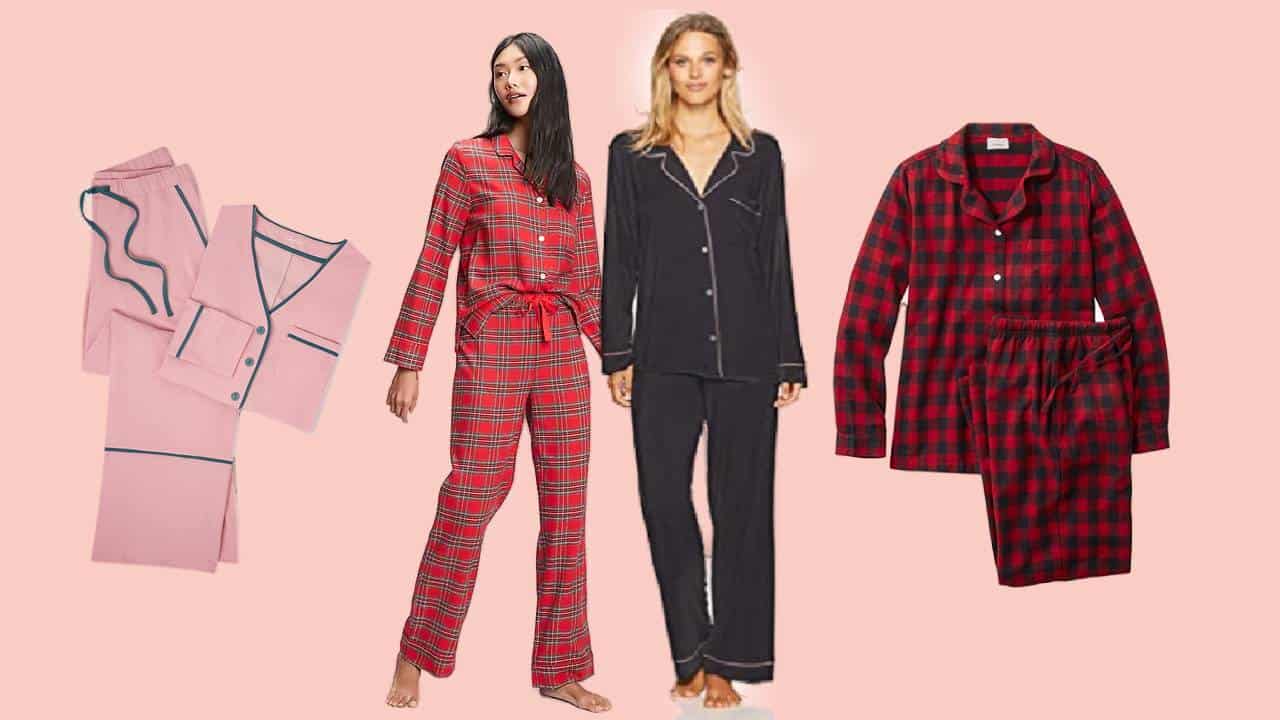 Comfortable pajamas are one of the best things in life. It's so lovely to come home from a long day and slip into something soft, pretty, stylish, and relaxing. Some of the best-rated women's PJs are a little on the pricey side, so they make great gifts if you are looking to give someone a luxurious treat.
If you aren't sure where to start looking, don't worry, we have you covered. Not only have we found the most comfortable pajamas for women, but they are also some of the most stylish options.
*If you're looking for lightweight summer pajamas, check out our post on The Best Summer Pajamas for Women
Tips on Finding Comfy Women's Pajamas
A lot of things go into making a comfortable pair of PJs. Here are a few things to look out for.
Material: When it comes to comfort, the most important factor is the material that the sleepwear is made from. There are many different fabric options, so you need to know what works best for you.
Cotton is excellent if you want something soft and lightweight, especially for warmer weather, but it doesn't work well to keep you warm. If you need something to keep you warm, look for cashmere, wool or fleece. If you want a year-round choice to you warm in the winter and cool in the summer, try silk.
Fit: Finding an excellent fitting set can often be a challenge since many retailers use small, medium, and large options rather than numbered sizing. If you find it difficult to get the sizing right, you may need to look for companies that sell their sleepwear as separates rather than a set.
Price: For many women, pajamas are a bit of an extravagance. You can always find an old t-shirt and sweats to sleep in at home, but it sometimes doesn't cut it if you're around people who don't usually see you in your PJs.
Some of the sets on our list are pretty pricey, so they can make a lovely gift if you want to treat someone special. If you're on a tight budget, check out Target – definitely one of the best places for good quality, inexpensive options.
Pattern or Color: If you're in a PJ with a color or print that you love, you feel more like yourself, which can go a long way toward how comfortable you feel.
Pajamas with quirky patterns or material are a great way to show your personality, especially if other people aren't going to see them and you're only shopping to please yourself. The same goes for beautiful, luxuriously soft cotton and silks.
Quality: Most PJs aren't built to last too long, and if you're wearing the same pair daily, you can expect buttons to eventually fall off, fabric to stretch, color to fade, and elastic waistbands to break.
If you prefer to buy a set that'll last a long time, look for the brands with a high-quality reputation, like Garnett Hill, L.L. Bean, and Hanna Andersson. They are all known for their excellent quality and durability.