The Most Comfortable Hoodies for Men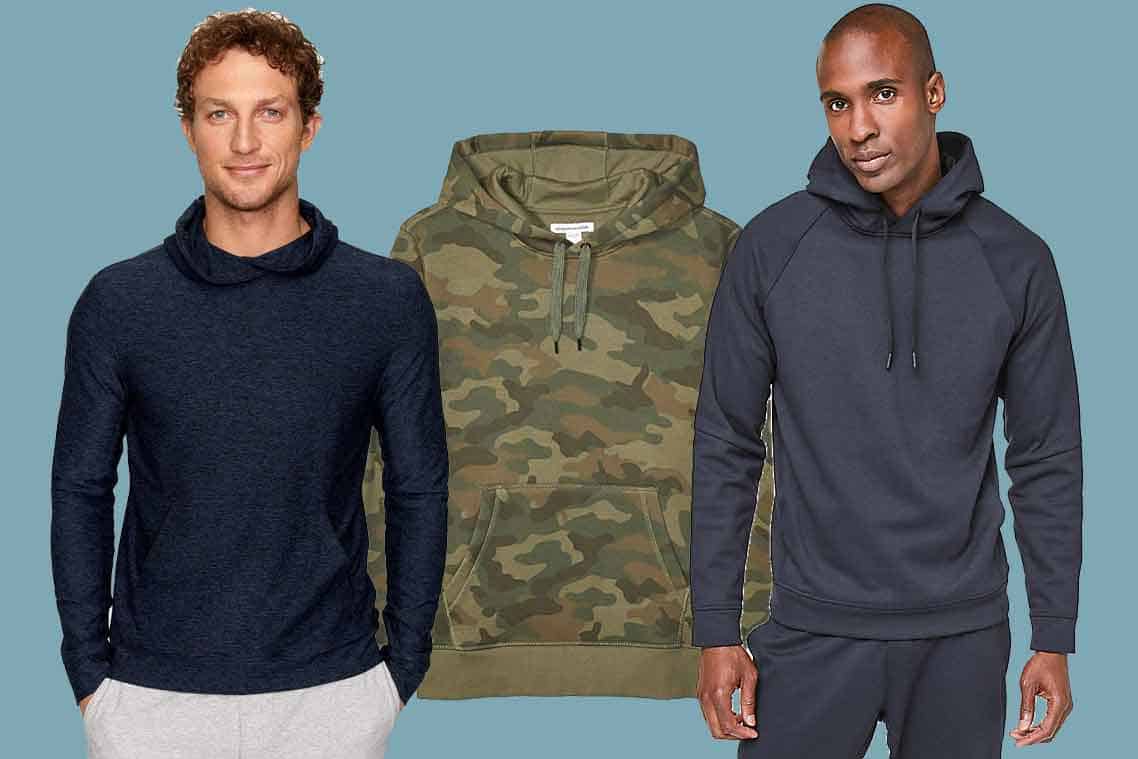 A comfortable hoodie is a wardrobe staple for a lot of men. With so many options available, finding the best hoodie can be a challenge.
Everyone's idea of the perfect hooded pullover or zip sweatshirt is a little different, but there are some common factors that you can look for to make sure you are getting the best product possible. Fit, price, quality, and durability are essential for most men when they are trying to find the best brands. But what takes a hoodie to the next level is how comfortable it is. The following are some of the most comfortable men's hoodies in the world. These are the styles that you can live in it for days.
Read More: The Most Comfortable Men's Sweatpants at Every Price Point
Men's Hoodies – The Basics
Pricing– You can get a men's hooded sweatshirt for any budget. They range in price from $15 to $200 + for designer brands. The difference in price usually comes down to the material that the sweatshirt is made from (expect to pay more for 100% cotton, less for cotton-polyester blends), branding and marketing costs, and where the hoodie is made (if it is made in the USA or Canada you will pay more). In some cases, the styles that are in the $80-$100 range will be a little more comfortable and should last longer than the $15 Hanes designs.
Fabric– The most comfortable styles are made of either 100% cotton, a cotton-polyester blend, or cotton fleece. Cheaper brands tend to use more polyester, which can be useful for staying warm, although polyester can become less comfortable the more you wear it. 100% cotton options tend to become softer the more you wear them.
Thickness– When you are shopping for a hoodie, it is worth spending a small amount of time thinking about when and where you are planning on wearing it. The reason you want to do this is so that you get a style that has a material made of the right amount of thickness for situations you may find yourself in.  If you live in Florida, you aren't going to want to buy a heavyweight American Giant option, since they get pretty warm.
If you want a sweatshirt for the summer, you should look for a lightweight material. For most people who buy a design to stay warm in the winter a great all-around material is usually a mid-weight fabric.
Fit-There are different types of fit for hoodies, some of the most popular being a slimmer fit from brands like Reigning Champ and H&M. Some designs are known for being a little bit boxier or longer and narrow like Carhartt. If you prefer a looser fit, sizing up may be a good option for certain styles. If you aren't sure what kind of fit you would like check out this guide.