10 Comfy Men's Crew Neck Pullover Sweatshirts That Everyone Loves
The best men's crew neck sweatshirts have good stretch, are soft, well made, and have a great fit. These days pullover sweatshirts without hoods are worn for a much wider scenario of social situations than ever before, with many men wearing them to work as well as for working out or hanging out.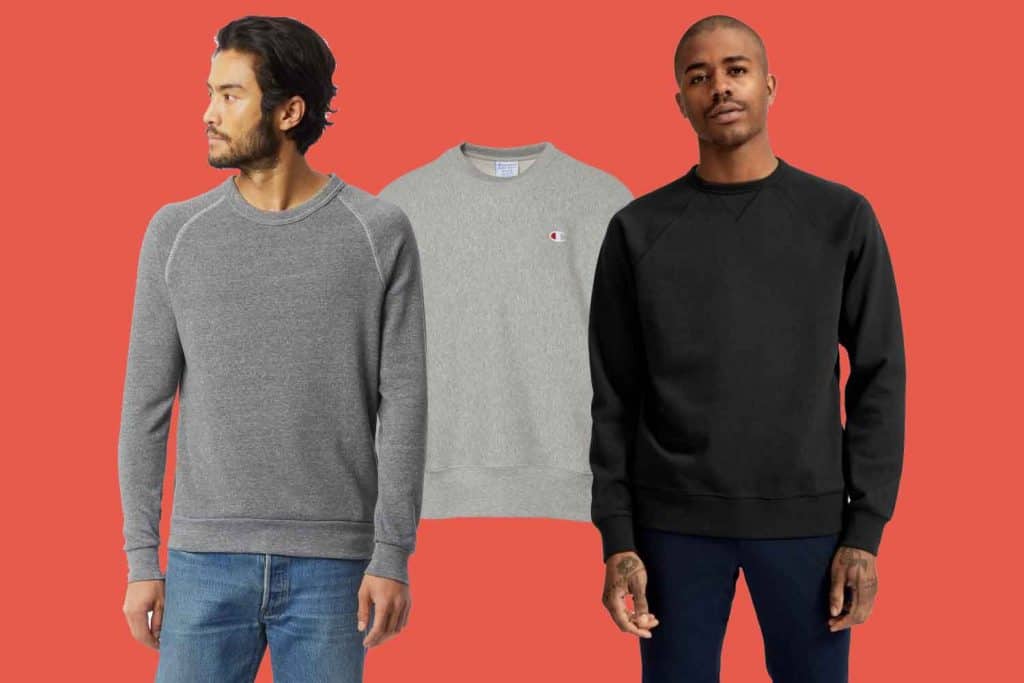 Unadorned crew neck are the perfect choice if you are looking for simple, casual, and an easy to wear shirt. We have found the most comfortable crew neck sweaters from affordable to high-end brands that work well for any man.
What to look for:
Weight– You can get crew neck sweatshirts in a range of fabrics with various weights. Obviously, if you are looking for a style for the warmer months or climates, you will want to find a lighter weight option. Read any description that the brand offers about the description of the fabric. If you are shopping for a style for colder weather, you will want a heavier weight fabric or to look for fabric blends that are cotton fleece or that have a high polyester content as they are usually reasonably warm.
Price– There are sweatshirts available for pretty much any type of budget. You can get Hanes options for under 20 dollars or spend well over 200 dollars for designer styles. If you are looking for a style that you can wear to work and your workplace is business casual, some styles are dressy enough to pass for work attire.
Fit– Fit can range from slim to relaxed. Most men prefer a little bit of room to move around, so the fits on the most popular designs are relatively baggy. If you prefer a slim, more tailored look, there are options available, and you could try H & M or Uniqlowho  sometimes have a few slim fit sweatshirts. You may want to measure body length, body width, and sleeve length if you are ordering online since there is quite a bit of variation between brands with sizing.
Versatility-Most styles are meant for working out or lounging. There are a few higher-end options that are versatile enough to dress up or down, depending on what you are doing. If you want to be comfortable and presentable, you could try the Flint and Tinder 10-Year Crew listed above or check out brands like J Crew.
Read More: The Most Comfortable Hoodies for Men