Most Comfortable Women's Sunglasses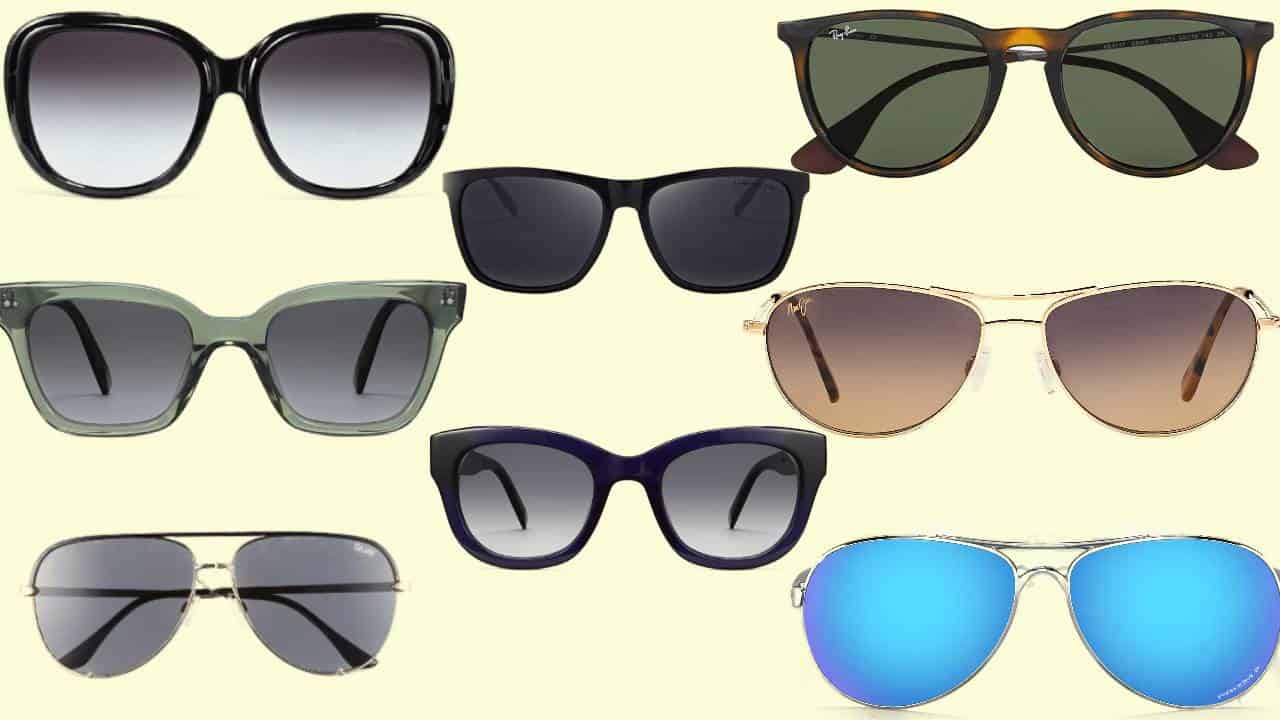 If you find sunglasses challenging to wear for long periods due to lack of comfort, we have discovered some of the best ultralight, ultra-comfortable frames that are suitable for all-day wear.
A few things you will need to consider to find the best styles include getting the right lens and frame materials and the shape and size of the frames. Smaller frames will be lighter and less likely to slide down your nose.
Another factor when dealing with comfort is making sure that your eyes aren't strained, which can cause sore eyes or headaches, so features like polarized lenses may be worth a try. Getting shades that are comfy means choosing lightweight frames that fit correctly, stay in place, and that protect your eyes cutting down on eye strain. The following are popular sunglasses that are known for being the most comfortable sunglasses for women that are easy to wear all day.
Read More: The Most Comfortable Casual Shorts
What to look for:
Polarized lenses– If you have sensitive eyes, you may get headaches wearing sunglasses when your eyes become strained, which can lead to discomfort. If this is the case, you may want to consider polarized lenses. They help to limit glare, enhance clarity, and ease eye strain.  Polarized lenses can cost a bit more, but in most cases, they are worth the extra expense.
Warranty – Sunglasses can get pretty pricey, especially for the designer brands, so it is worth checking to see if a particular style comes with a warranty and what the length of the warranty is.
Nose pads – Nose pads can be both a blessing and a curse when it comes to comfort. Only some sunglasses come with nose pads which can help your glasses stay in place, but if the frame isn't fitted correctly to your face, they can cause pressure and discomfort and leave red marks on your skin.
Return Policy– If you are ordering online, make sure you only buy from stores that have excellent return policies since finding the right shades can be a process.
UV protection.- You should consider styles that have 100 percent protection against both UVA and UVB light to protect your vision and the delicate skin around your eyes.
Frames Materials -Some of the lightest styles are thin metal frames. They are a good option if you find that large plastic styles trigger headaches. They are also the easiest type of frame to adjust if you find the fit not to be quite right. There are lightweight plastic options, but you just need to ensure that the product's specification state that the frames are made with light plastic.
Frame Styles- For the most part, the bigger the frame, the heavier the glasses will be. Heavy sunglasses are usually the primary factor in a pair being pleasant to wear or not. As mentioned above, small thin metal frames are an excellent style to look at for comfort, or you can try rimless or semi-rimless frame styles to cut down on the weight that you are wearing.
Face Shape– If you are ordering online, it is worth understanding your face shape and researching shapes of glasses that will suit your face shape, there is a lot of information available on this subject that is easy to find with a quick web search.