Women's Rain Boots That Are Actually Comfortable to Wear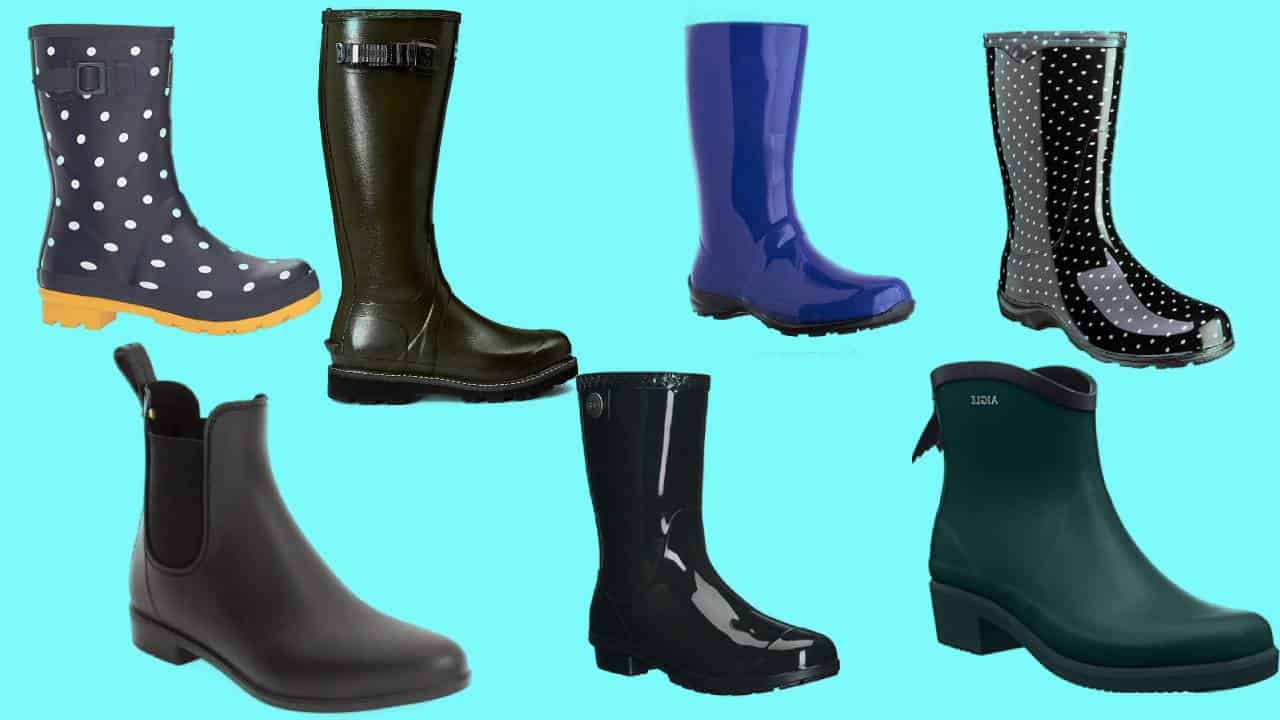 If you have ever spent any time clomping around in a pair of big and bulky rain boots or avoid rubber boots altogether and ending up with wet socks, you will no doubt be open to the idea of a comfortable, easy-to-wear style.
A good pair will keep your feet dry, look great, and have enough cushioning that they are a pleasure to walk in.  If you are looking to invest in footwear for those soggy rainy days, we have rounded up the most lightweight, flexible, and comfortable women's rain boots.
Read More: 11 of the Most Comfortable Women's Raincoats You Can Buy
What to look for:
Waterproof– Obviously, a rain boot needs to be waterproof. Usually, when footwear leaks, it is because the seams aren't bound together properly, or they come apart from use. If you have had a problem with leaks in the past, you may want to check out some of the products that are made from a mold like the Crocs or the Hunters. Or you could try the XtraTuf styles that are built for durability.
Flexible-The cheapest designs are often tough rubber that makes it challenging to walk in. The latest and most popular styles are now made with lightweight material that is easy to walk in as well as being flexible if you need to bend down or move around a lot for activities like gardening.
Lightweight– If you are going to be doing a lot of walking, a lightweight or shorty style boot is your best option. The high styles look very fashionable but are often uncomfortable to walk in as you are carrying the extra weight of the upper shaft.
Cost– You can get budget designs for as low as $20 up to the designer styles that cost hundreds of dollars. If you want a high-quality style that will last for years, you may want to budget somewhere between $80 – $120. Hunter boots tend to fall in that range, and they can last for decades. If you don't want to go for the Hunters, UGGs are cheaper and are excellent quality that should last for several years.
Height – There are a few different heights of rain boots to consider: the short (bootie) style, the mid-calf, and the tall shafts all with positives and negatives to them. The short shaft is excellent for walking and being easy to wear with lots of different clothes; the downside is that if you are facing any significant puddles, they may not be tall enough to keep your feet dry. The mid-calf styles are less cumbersome than the tall boots but, again, may not give you enough protection. Tall styles are great for giving you lots of protection from huge puddles, but they can be cumbersome to walk in. Also, you probably want to consider your height; if you are on the shorter side or have shorter legs, you may find tall options to be uncomfortable or painful to wear.
Width – The width of the shaft is also a consideration if your calves fall outside of average sizing since rubber boots don't tend to be adjustable. If you have tried on tall boots and find they are tight around the calf area, you may want to check out the mid-calf styles or even the shorty options that don't cover the calf area.