The Most Comfortable Strapless Bras That Stay in Place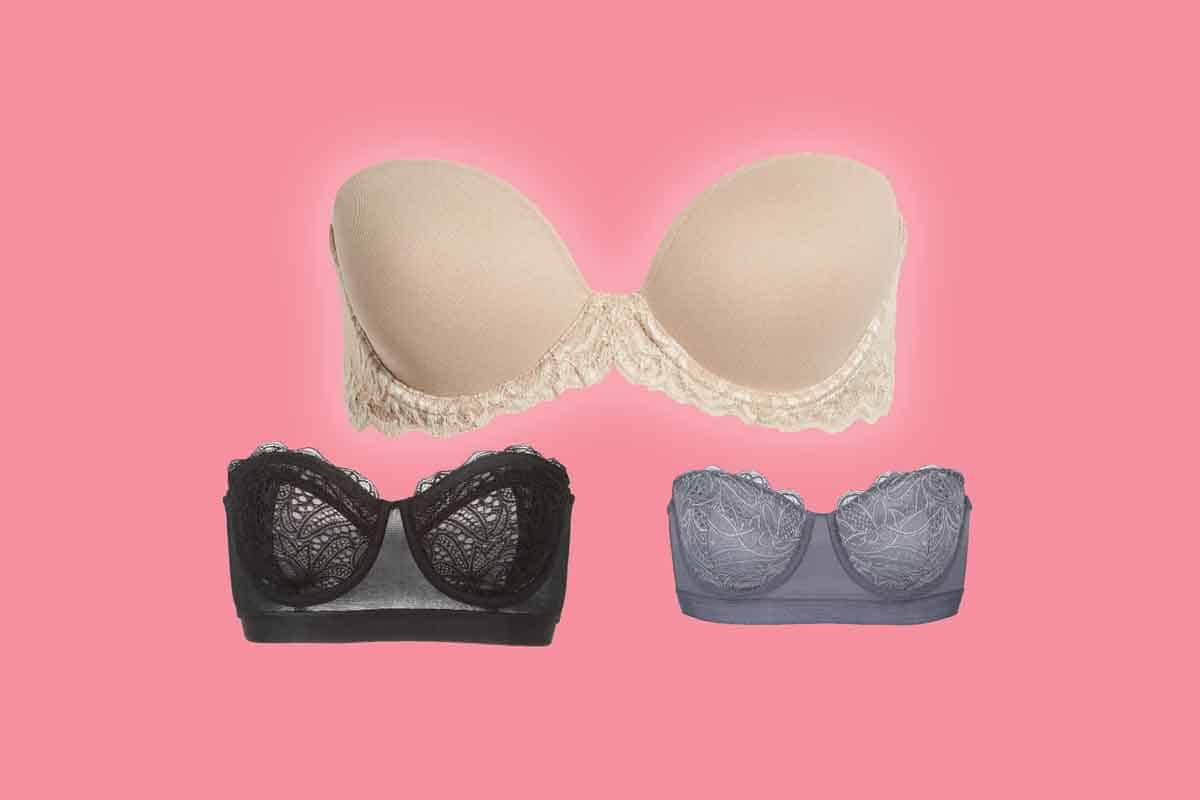 Strapless bras can make or break an outfit, so they are kind of a necessary evil to get some of those cute bare-shoulder looks.
They are also notoriously one of the most difficult designs to get a comfortable fit, mainly because they don't stay in place very well, and you have to spend too much time readjusting the bra so it doesn't slide down to your waist.
If you are someone who hates bras without straps because they don't stay up and they don't provide enough support, read on to find out the best strapless options that come highly recommended by shoppers.
The styles on our list are made with superior materials, advanced technical features, and expanded sizes that work well for tops and dresses that require a strapless design.
How to Get a Good Fit on a Strapless Bra
Most women know that if you want a comfortable fit on a bra, you need to be wearing the correct size; this becomes even more crucial for strapless styles.
If it doesn't fit properly, especially if it is too big, you will have a tough time keeping it in place. If it is too small, it will dig into your ribs regardless of whether you have a small bust or a large bust.
When looking at styles that don't have straps, getting the right band size should be your number one priority. Make sure the band is snug. Experts often recommend going down a size in the band; this will go a long way to helping the bra stay up.
What to Look for to Find a Perfect Strapless Style:
A silicone grip is a good feature to look for in strapless styles. It is usually attached at the edge of the cup and helps to prevent slippage.
Getting the right cup size will also help support and keep everything in place.
If you are shopping for larger sizes, look for designs with a wider band and three or four rows of hooks at the back closure for maximum support.
The strapless bras listed below are standout options with thousands of glowing, near-perfect reviews from happy shoppers who love these designs for comfort, fit, support, and how well the bras stay in place over the course of the day. Read on to see the list.
Read More: The Most Comfortable Bras for Everyday